How to master the Turkish Get Up
7 Apr 2020 15:50PM by
User Not Found
By Harry Grosvenor, Personal Trainer, Virgin Active
Why is this move a great functional move?
The Turkish Get Up is a movement that you perform every day (standing up from lying down), loading the body in an overhead position and therefore challenges your whole body.
What muscles does it work?
As the Turkish Get Up is such a free movement, you'll find that it tends to work a bit of everything. Possibly the number one muscle group that will be challenged will be your core, as your body moves around the overhead load in a controlled manner. You should also get some good feedback from your shoulder, quadriceps and hamstrings.
What should you be wary of when performing it? What could be signs you're doing it wrong?
Starting from the top, a key ingredient to success in the Turkish Get up is overhead strength and stability. As you move through the Turkish Get Up, the load should transfer from the anterior sling, where the front of your body is loaded more (i.e. chest and shoulders), to the posterior sling where your upper back is loaded more (i.e. traps, rhomboids and lats). If you lack overhead mobility, you may find yourself compensating through tilting your pelvis, which will in turn put more pressure on your lower back. So in summary, by ensuring that your strong, mobile and stable overhead, the rest of the exercise will become much easier.
Who should avoid doing this move? (pregnant women, people with back injuries?)
Anyone can perform this movement as long as they get two things right: their movement pattern and their loading pattern. Just remember that this is a very advanced exercise, and before you attempt it, ensure that you can do the following three movements right: overhead press and holds, reverse lunges and loaded sit-ups.
Is there a way it can be adapted or scaled back for beginners?
Absolutely. The Turkish get up is an extremely difficult and advanced movement, so before you give it an attempt ensure that you can perform all the foundations first. To improve the first movement of siting up, practice with loaded sit-ups. To improve your leg drive, practice with reverse lunges and step ups. To improve overhead strength and stability, practice your overhead press (both kneeling and standing), but also practice the previous 2 movements in an overhead load (i.e. overhead loaded reverse lunges and overhead loaded sit-ups). Once you feel comfortable and strong in all of these, then start piecing it together to finalise your Turkish get up.
Step by step guide by Paolo Gimenez, Head of Grid Training:
1.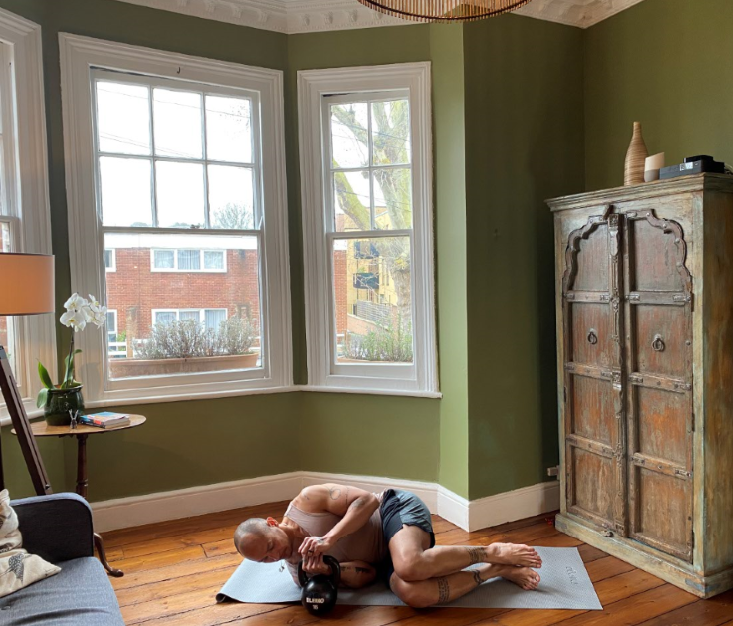 2.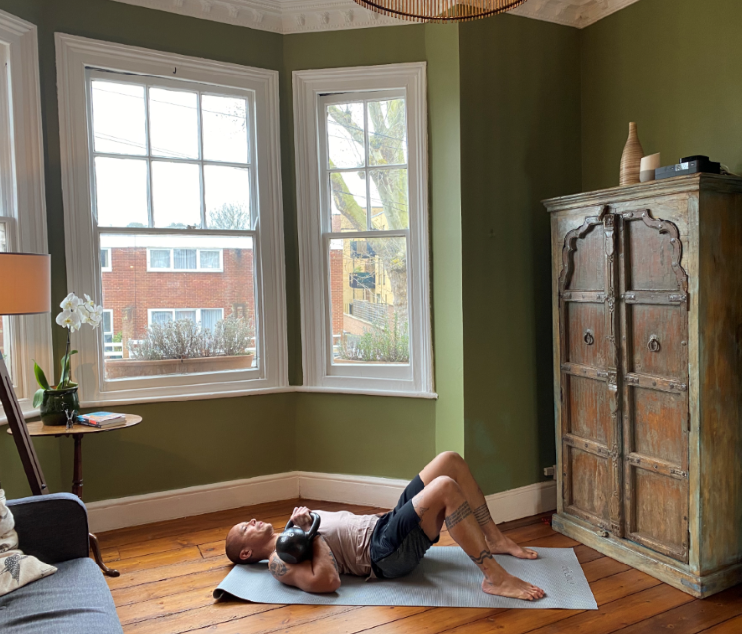 3.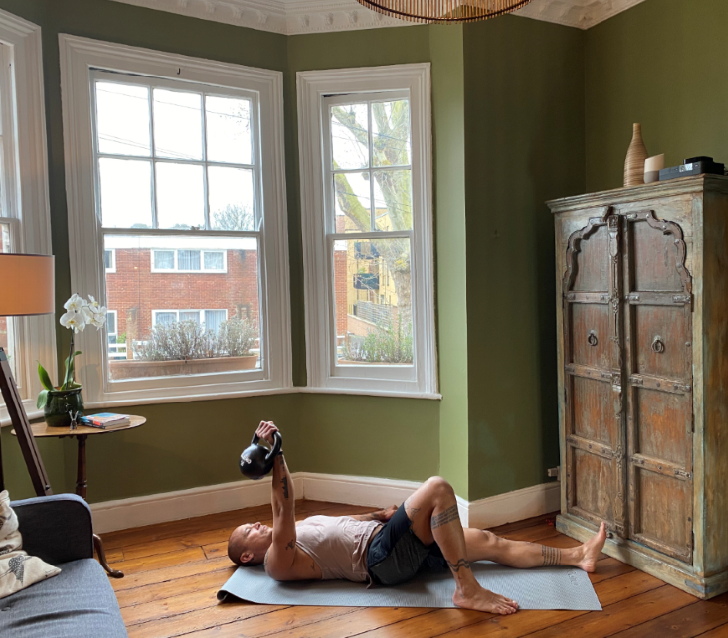 4.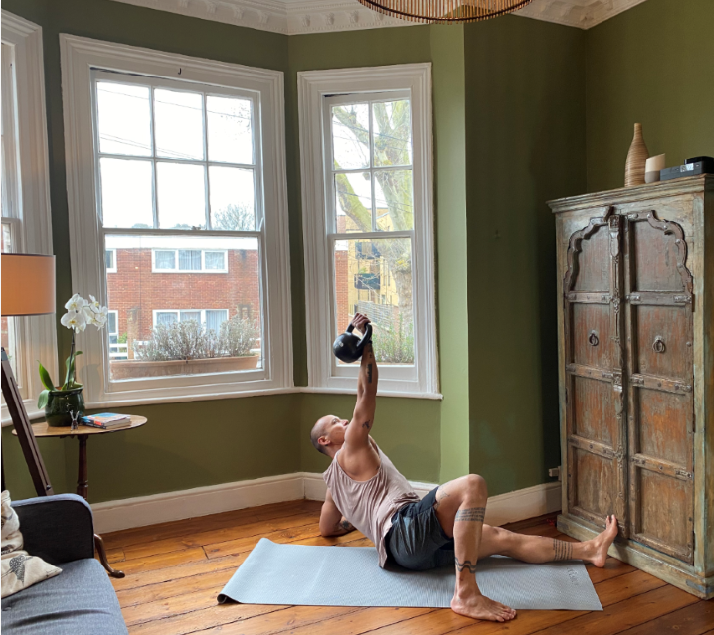 5.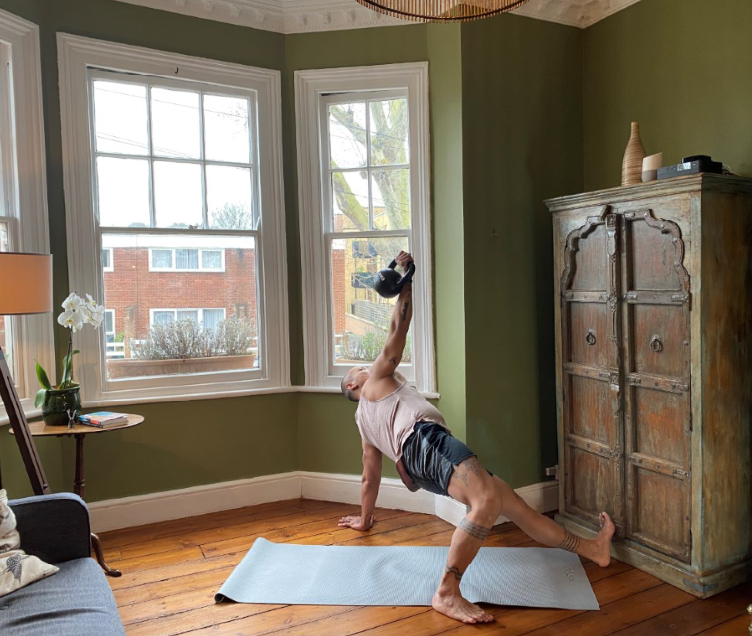 6.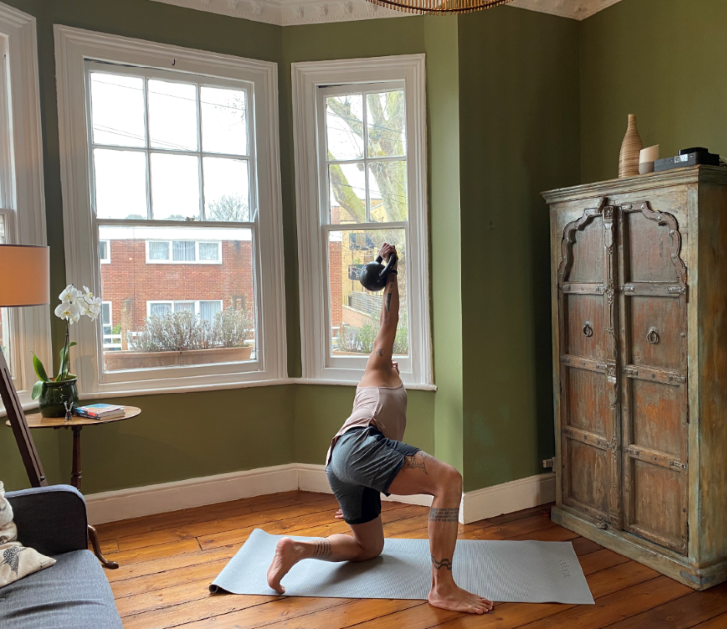 7.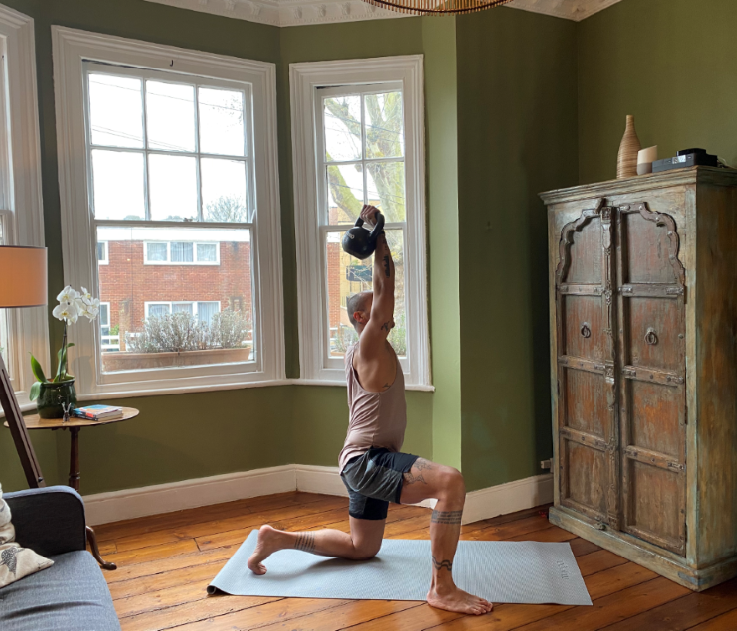 8.