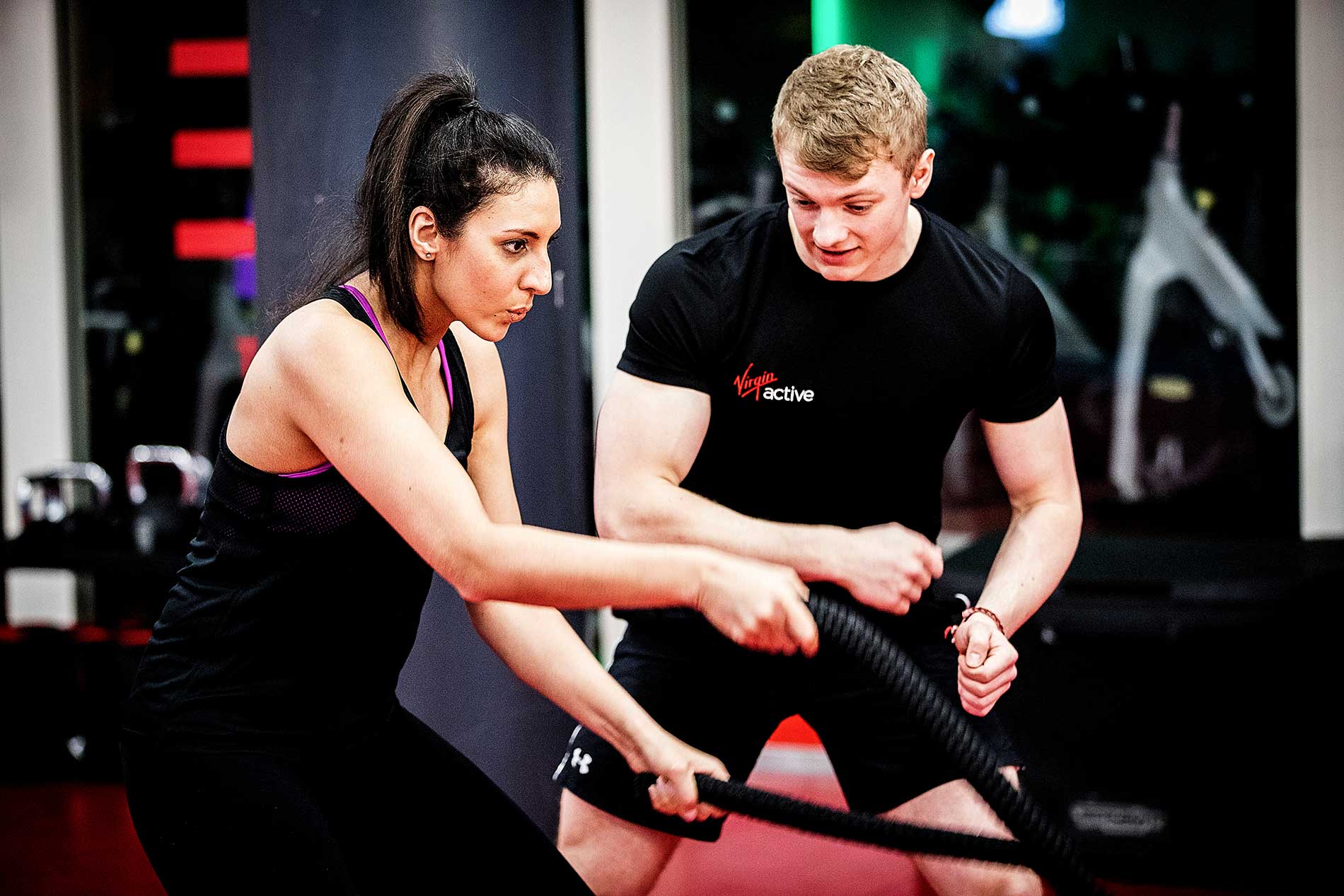 Our PTs rock, here's why.
Need some extra motivation to get you to your goal? We'll match you with just the right personal trainer to get results fast. Our finest trainers will have your back and help you with event prep, weight loss, muscle gain or general wellness goals.
World-class, qualified personal trainers
Friendly, professional advice and support
Benefit from a tailor-made fitness plan
Achieve your goals faster
Learn about fitness and well-being for life
Maximum results in just 45 minutes

Are you ready to start training?
Our personal training packages
Get Into PT
Two 1-hour introductory PT sessions. You'll have a fitness assessment, get a tailor-made programme and nutrition advice.
PT Packages
Buy a pack of sessions in one go or add your sessions to your monthly fee.
Buy PT Packages
12-Week Programmes
Work closely with a PT on your fitness and nutrition. It won't be a walk in the park, but you can feel like a fitter you in 12 weeks.
Find out more