PROTEIN BANANA PANCAKE RECIPE
17 Apr 2020 12:43PM by
User Not Found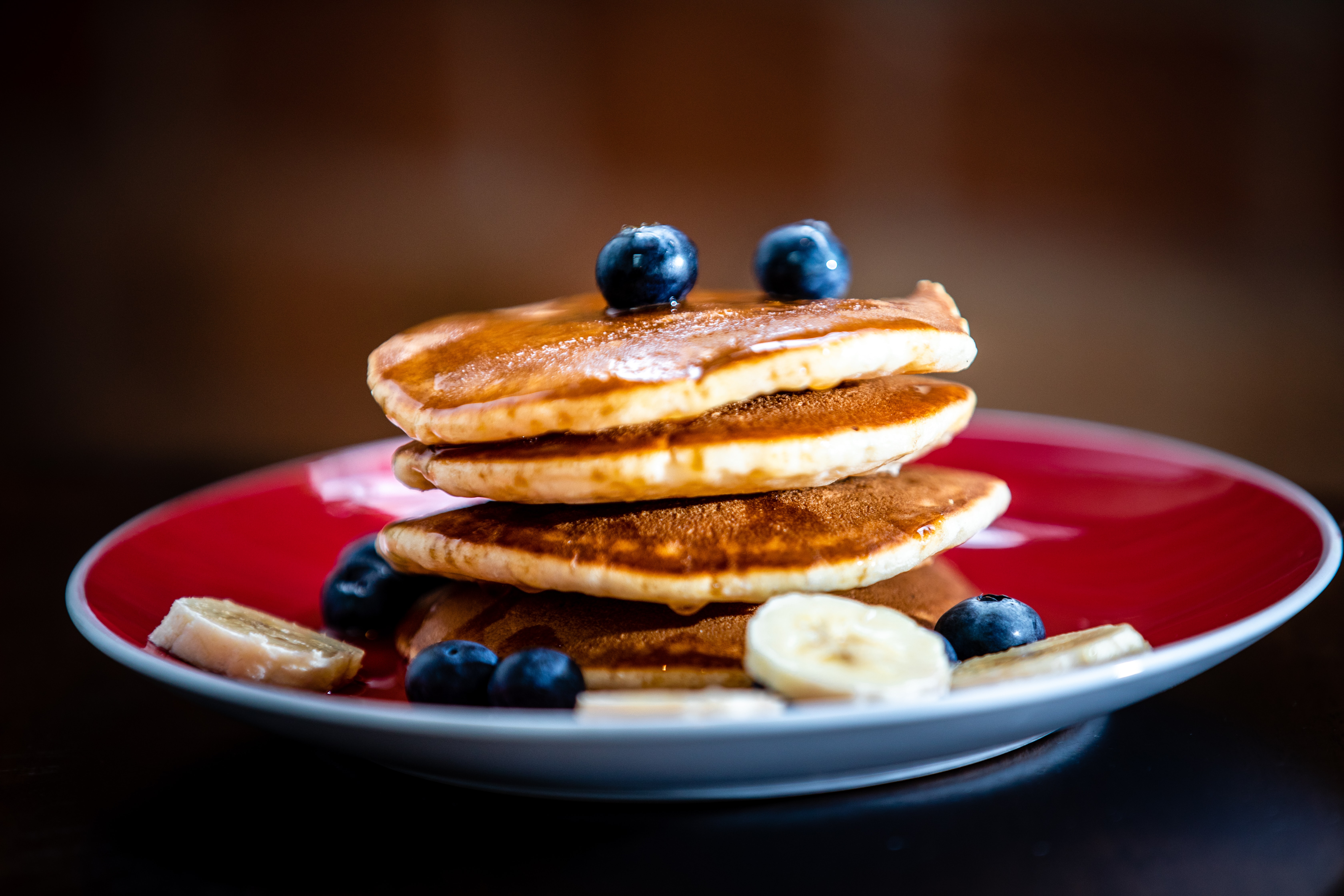 Looking for a low carb, sugar free breakfast, that will keep you going until lunch? There's nothing quite like a stack of pancakes first thing in the morning, with a VA twist.
1 Scoop protein powder (vanilla)
1 Ripe banana
2 Eggs
¼ Tsp baking powder
1 Tsp coconut oil (for frying)
Fresh fruit & maple syrup for topping (optional)
Separate the egg whites from the yolks, into two different bowls.
Beat the egg whites with a mixer for 2-3 minutes, until soft mountains form.
Mash the banana, then add it to the egg yolks, along with the protein and baking powder. Beat with the mixer until smooth.
Very slowly, fold the egg whites into the mixture. Make sure you take your time with this step, adding the egg whites bit by bit. Your batter will now be ready.
Put the coconut oil into a frying pan, over a medium heat.
Once the coconut oil is heated through, add your batter, a couple of serving spoons a time, to the frying pan.
Cook for 1-2 minutes on each side of the pancake, until golden brown.
Continue with the rest of the batter and add toppings for serving.
Make sure you share your protein banana pancakes with us, using the hashtag #VArecipes