Do I need a Personal Trainer?
10 Sep 2021 14:46PM by
Danny Dean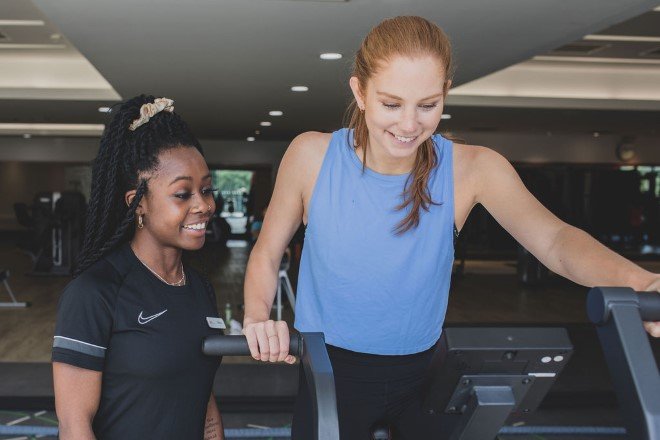 Whether you're thinking about finding your own Personal Trainer or gearing up for your first Reboot session, you can be sure that your workouts are about to get even more effective and work better for you.
Among other questions you might have before starting Personal Training or booking your first session, you might be wondering: is Personal Training right for me?
Whatever you're working towards, a Personal Trainer can help steer you on the right path to hit your goals, advance your training and help you feel better on the inside and out.
Here are just a few of the reasons why our members start Personal Training and how our free 45-minute Reboot sessions have helped them.
"I'm not seeing results in my training."
If you're stuck in a bit of a rut with your workouts, a Personal Trainer can help you. They will:
❤️ Ask about your goals to find out what exercises are best for you.
❤️ Ask about your current training plan (if you have one) and identify areas of improvement.
❤️ Teach you how to make your training more effective.
❤️ Share nutritional advice to ensure your food optimizes your workouts.
❤️ Be there to motivate and support you through your training, if you continue to have Personal Training sessions.
"I'm not sure where to start."
Workouts don't need to be confusing and once you know what you're doing, you'll feel more confident every time you step into club. A Personal Trainer will help you:
❤️ Find time to fit in your workouts.
❤️ Help you create a workout plan with exercises that match your goals.
❤️ Provide nutritional advice to make your workouts go the extra mile.
"I need a new fitness challenge."
If you're training for an event (like a marathon, triathlon or even your first 5k), not only will your Personal Trainer be your number one cheerleader, they will also:
❤️ Assess your current training schedule and let you know where you could be more effective.
❤️ Find the right workouts that get your race-ready and prevent injuries.
❤️ Support with nutritional advice.
❤️ Push you to achieve your personal best.
"I'm bored with my current plan."
Working out shouldn't feel like a chore and we want all our members to feel happy coming into club each time they visit. Don't let boredom get in the way. Use a Personal Trainer to:
❤️ Improve your existing training plan or come up with a new one.
❤️ Show you how to use new equipment and how to incorporate it into your plan.
❤️ Set some weekly challenges to get you achieving your goals and more.
To find out more about regular Personal Training sessions, speak to a member of staff on your next club visit.