Why teach Reformer Pilates with Virgin Active?
25 Oct 2021 12:16PM by
Emma Marie - Pilates Activist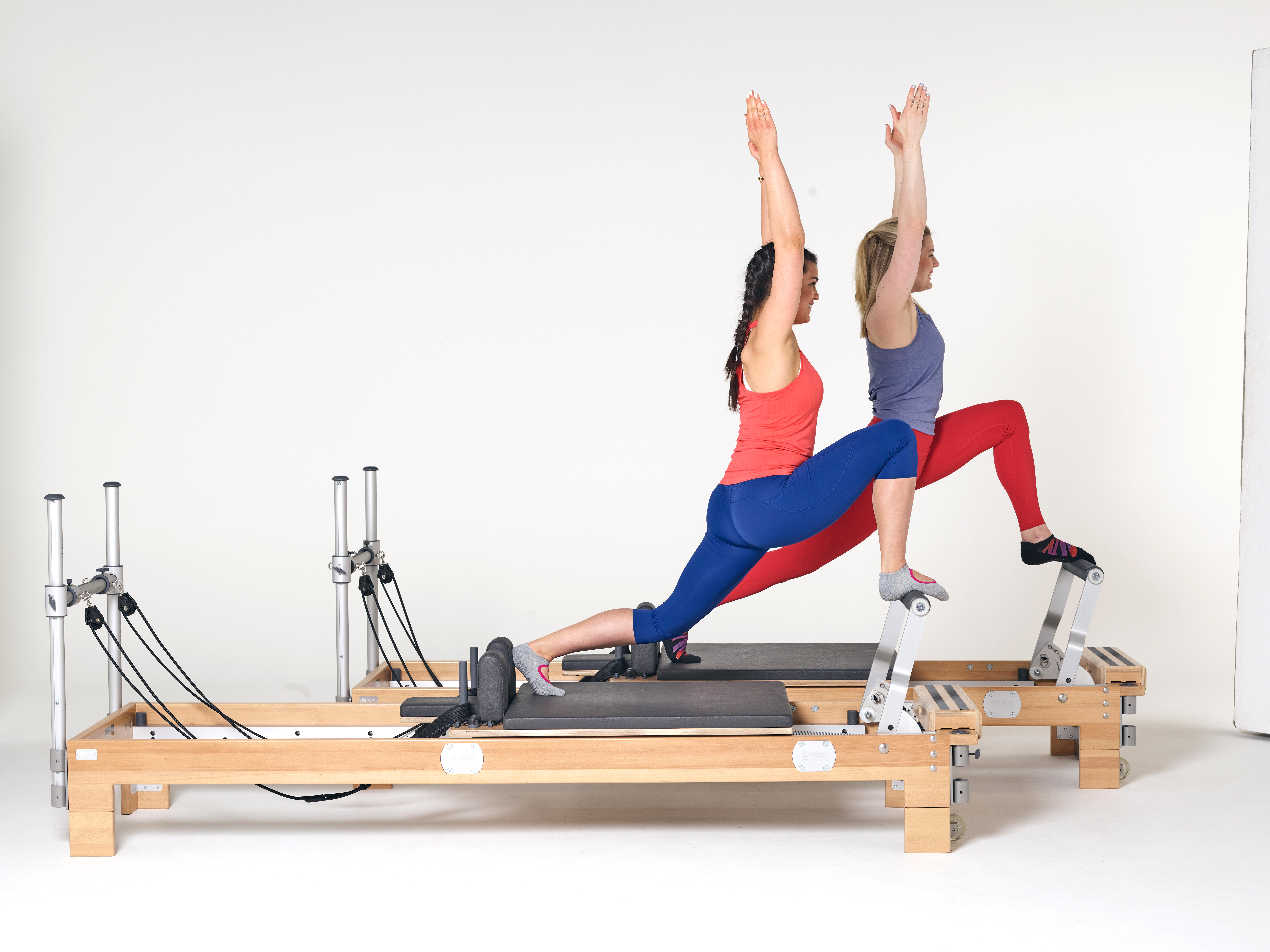 As part of our brand-new Academy, we're launching our first ever Dynamic Reformer Pilates training course. Aimed at creating instructors who specialise in combining fundamental Pilates moves and principles using Reformer Pilates equipment. Our Dynamic Reformer Pilates instructor course is perfect for anyone with an NVQ or equivalent Level 3 Mat Pilates Instructor qualification under their belt.
Reformer Pilates vs Mat Pilates: what's the difference?
Unlike Mat Pilates, Reformer Pilates uses equipment called a Reformer. It means that while Mat Pilates focuses on bodyweight exercises, Reformer Pilates uses the resistance of the equipment alongside the Pilates principles to build strength, make exercises and stretches more accessible and challenge stability.
As a Reformer Pilates instructor, you'll be able to safely guide your class to push their limits and reach their fitness potential.
What are the benefits of Reformer Pilates?
Reformer Pilates develops full body strength, stability and stamina, especially in your core muscles. Building a strong core helps support the spine, reduce the risk of injury and can relive lower back pain. Reformer Pilates also carries the same benefits and principles from Mat Pilates and all of that makes this low impact, high intensity Pilates variant a popular way to exercise.
Why become a Reformer Pilates instructor with the Virgin Active Academy?
As a Reformer Pilates instructor with the Virgin Active Academy, you'll be ready to share that great feeling time and time again. You'll be taught by some of the best instructors in our brand-new classrooms and training spaces to ensure that you continue to deliver a world-class experience. We want you to feel confident and to continue being passionate in what you do.
To find out about our Reformer Pilates instructor course and the Virgin Active Academy,
click here.
We really hope you'll choose us for your next fitness move!