Stress less this holiday season
3 Dec 2021 12:34PM by
Virgin Active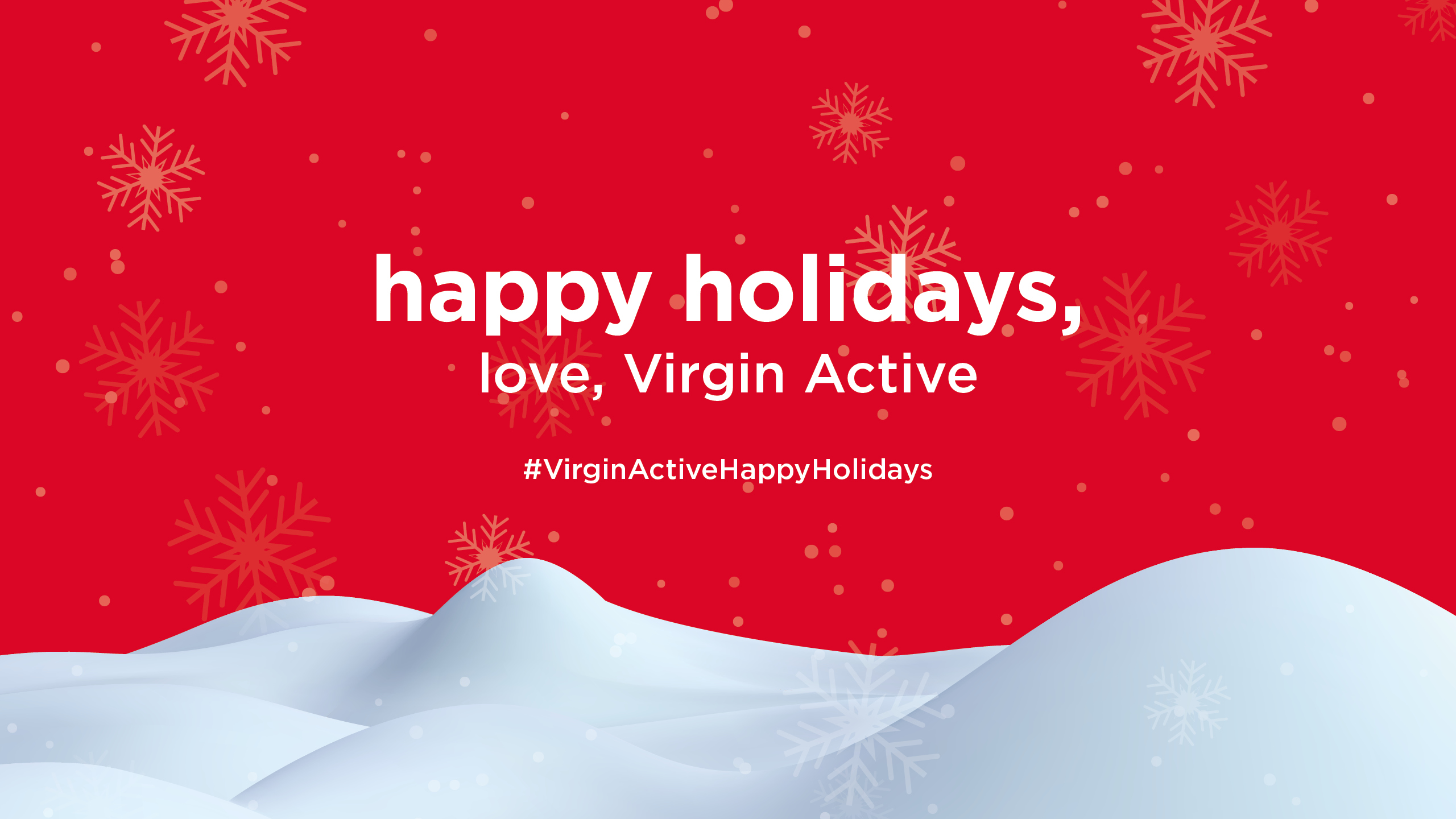 It's December and with the festive season just around the corner, your schedule might be filling up with parties, dinners and shopping. There may be a lot to do but this December doesn't have to be stressful. Here's how you can keep your cool this holiday season…
Keep your daily rituals
Whether it's a workout before work, journaling at the end of the day or bacon sandwiches on Friday mornings, your daily rituals are what keep you happy. They're little pieces of your day reserved exclusively for keeping your mind (and body) relaxed.
With so much to do in December, you might think that the little things don't matter – but they do! Keeping yourself in some form of routine, however small, will help you face stress and also give you an outlet when you need one.
What rituals will you prioritise this festive season?
Make time to relax
It might seem unnecessary to make time to relax but tasks and events can easily build up and, before you know it, there's no time left for yourself. Carve out time in your day to do something that makes you relax. Whether it's a bath at the end of a long day or time cooking your favourite meal. It doesn't have to be fancy, just make it work for you.
Say goodbye to your phone (for an hour at least!)
There's no denying that too much screen time can leave us feeling frazzled and overwhelmed. It can be hard to say goodbye to our phones but when you take time away from your screen, you will thank yourself.
And, when you do, you could use this time to do some mindful movement, read or head out of the house. A brisk walk, even if just for 10 minutes, can elevate your heart rate and improve your overall health by enhancing your cardiovascular health and increasing your stamina.
Shake it loose
Sometimes, all you need is to shake it like no one is watching. With plenty of
dance videos on our App,
you'll find beats that get you grooving and leaving you feeling like you want to keep moving all day long!
Know you've done your best
A common cause of stress over the festive period is feeling under pressure and trying to live up to expectations. Whatever you manage to get up to this December, remind yourself that you are doing your best.
Every minute you keep active, take time for yourself or make a positive change for your benefit is taking you that step closer to a more enjoyable festive season.
#VirginActiveHappyHolidays