Welcome to the One Series
28 Dec 2021 17:12PM by
Glen Heidke, Product Director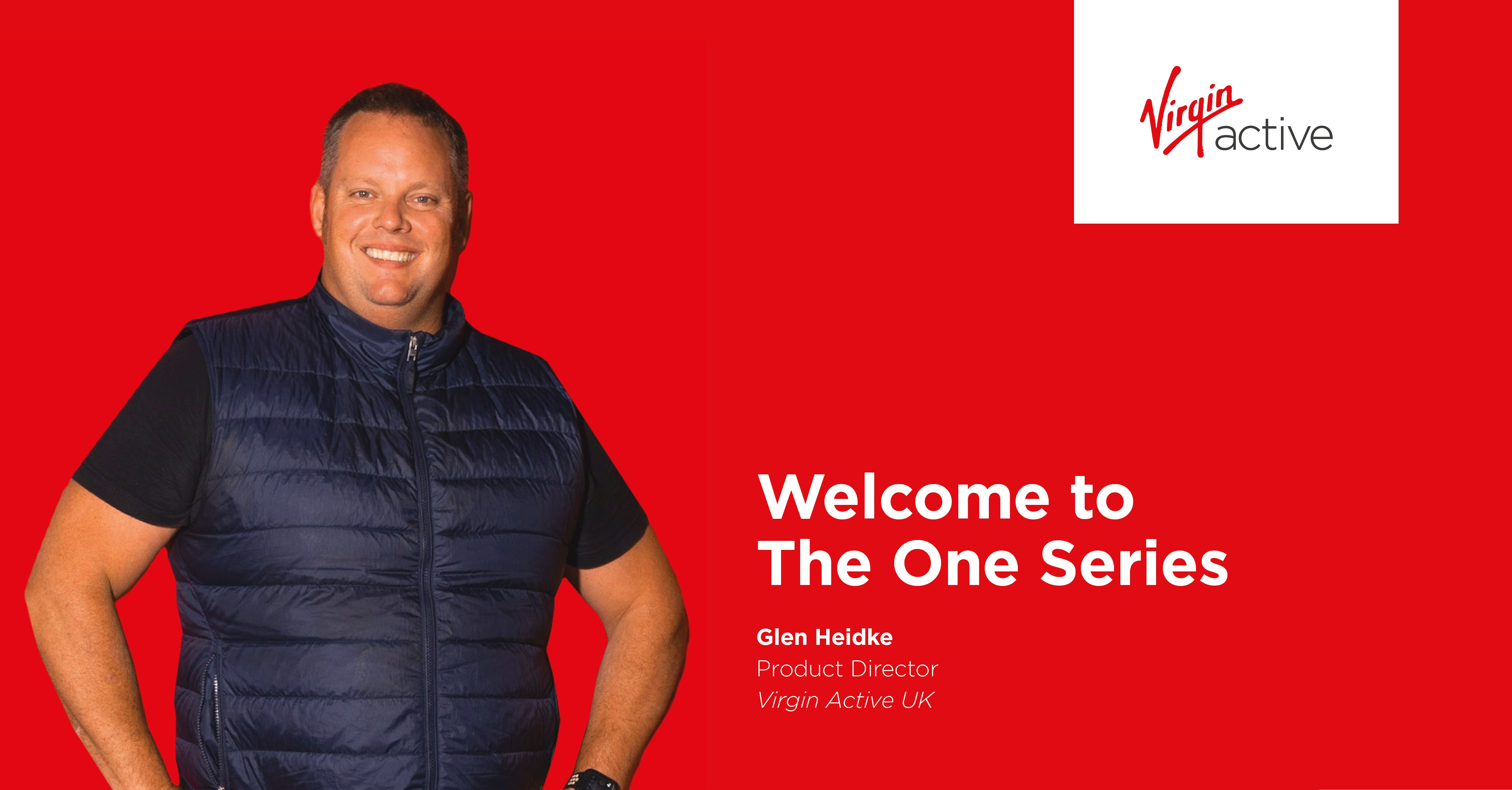 I remember my first time in a gym. Although I was looking forward to getting started and improving my strength and fitness, it can be an overwhelming experience. As I come from a swimming background, there was equipment I'd never seen before, and people doing exercises and workouts which seemed quite alien to me. I was unsure of how some of it worked. I looked at the timetable and found formats and styles of classes that I never knew existed!
I wasn't alone. Half of non-gym goers find the prospect of going to the gym scary – known as 'gym fear'. 25% of those non-gym goers would actually prefer to face their biggest fears, (like being alone in a room with a spider), than go to the gym.
Our new One Series classes aren't just for first-timers or newcomers to a gym in – they're for everybody and every ability. Whether it's to ease you back in to a routine, practice and master technical elements, get to grips with trying something new, before deciding whether or not you want to stick at this pace, or push it that bit harder by taking a more advanced class, there is something for everyone. The One Series includes:
- Yoga
- Grid Training (HIIT)
- Pilates
- Cycle
- Boxing
For me, Pilates One and Cycle One helped to introduce me to new activities and workouts I'd never tried before, in a community that wanted to take it just as slow and gentle as I did. One sessions will introduce you to new ways of working out, at a pace where you can listen to your body, learn the correct techniques and make sure that you are not over-doing things too early. Basically, going at your own pace!
Yoga One
If, like me, you are brand new or fairly new to yoga and want to take things gently and slowly, this class takes you through asanas at an easy pace. Enjoy practising a range of poses and stretches to align and centre the body, without feeling super sore the next day. I loved the way our instructors get you to understand the importance of breathing during each pose, which is very important to get the benefits of the pose on a much deeper level. I enjoy taking Yoga ONE every now and then when I need to stretch out, relax or unwind.
Grid Training One
Grid Training is our expertly designed functional training programme. If you're looking for a decent workout that gives you that boost of endorphins we crave, this one is for you. This full body workout will move every muscle in your body, whatever your level of fitness or experience. The best part is you'll be able to go at your own pace. Online or in club, turn the volume up, that sure motivates me to keep going.
Pilates One
You may want to give Reformer Pilates a try, like I did, but might be feeling a little bit confused over how everything works. I found that Reformer Pilates ONE gave me the confidence to try Pilates for the first time, and to take things slowly and gently while I became familiar with it. Keeping things on a gentle level, this class is ideal for when you want to accommodate yourself at an easier intensity. I found it was great for stretching out my entire body and strengthening my back and core.
Cycle One
I love cycle classes, but I remember feeling a little daunted the first time I tried one. I wasn't sure whether I'd enjoy it let alone how to set the bike up!. Cycle One was a great starting point for me, and I learned the basics of indoor cycling while making new friends who wanted the same personalised intensity level for their workout.
Punch One
In Punch One, you'll have the opportunity to train with the very best instructors. We cater to all fitness levels, so put on your gloves and show us your best left hook. You'll see a bit of cardio, bodyweight exercises and learn how to throw a jab like never before. This class is perfect for blowing off some steam after a hectic week, we all could do with that right?
Want to get started with The One Series? Virgin Active members can book in via our App right now for in club classes in the New Year. You'll be able to work out with us online whenever suits you. Not a Virgin Active member? You can look into our memberships right here. We look forward to welcoming you to The One Series! We'll be with you every step of the way.