5 things to expect from your first PT session
25 Mar 2022 06:01AM by
Virgin Active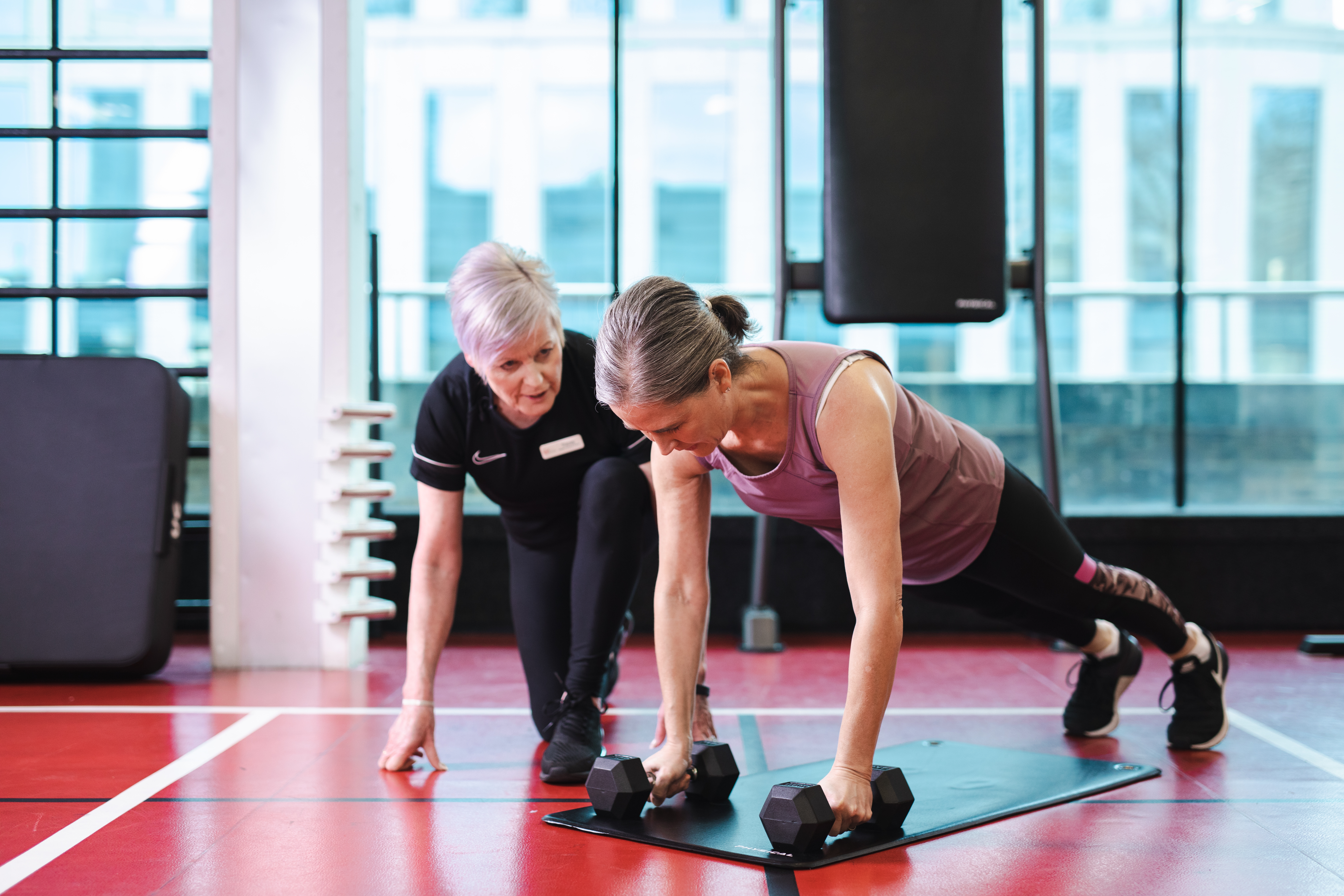 Whether you're a weekly gym-goer or a gym newbie, having a PT (Personal Trainer) can help you get the most out of your experience and give you the results you want – whatever they may be! It may seem daunting at first, having a highly qualified trainer introducing you to new workouts but PTs don't only focus on workouts, they also help you lean towards healthier eating habits and leading an active lifestyle with flexibility. Your PT will also be there to motivate you to keep it up when the going gets tough so you get the most out of your sessions.
Pop on your gym gear and let's dive into what your first session will look like…
Background Assessment
Before getting stuck into the exercises, your PT will want to know a bit about your fitness background, including any injuries or physical restrictions. It's important to be honest here so that your trainer can help you overcome any injuries and not add to them. Your PT will tailor your programs to avoid any tricky areas or help you work on building strength in them.
Identifying Goals
PTs are there to help you achieve your goals, no matter how big or small they are. Your PT will ask you about what you want to achieve as well as helping you find realistic and healthy ways of getting there. Examples of some goals may be to build up your endurance for long-distance running, or be able to bench more than your workout buddy. You may even have a specific goal in mind, like running your first marathon, competing in a triathlon or RideLondon.
Whatever you start with, you may find that some of your goals change overtime or that you think of new goals as you progress through your fitness journey.
Fitness Assessments
Your trainer may want to assess your current fitness routine to help them gauge your fitness levels, as well as identify any target areas that may need improvement. Some examples of body assessments could be testing your current strength levels, cardio, flexibility and endurance as well as checking your heart rate, pulse and blood pressure. Your PT will never make you do anything you feel uncomfortable with so be sure to let them know how you're feeling.
A short workout
Next, your PT will introduce you to equipment as well as assess how well you can use certain machines and get you started on a short circuit to see how well you adapt to a new routine. This will be tailored to your goals discussed pre-workout but don't worry if you can't pick it up as quickly as you'd like; that's what the PTs are here for! (Don't forget to come to your session in your gym gear.)
Post workout de-brief
You've made it this far in your first PT session which is a huge achievement! You and your trainer will go over the workout, as well as addressing your goals and action plan again and then set up a schedule for your future training sessions. Having a schedule will help you keep on track of your fitness journey and allow you to be fully immersed at every stage too. You can also discuss any concerns or worries you may have with your PT here, and be assured that all your questions will be answered.
Head on down to your local Virgin Active club and give a PT session a go! Let us know how you found it on our social channels.