Why swimming is an important life skill for your child
9 May 2022 12:02PM by
Donna Collins - Head of Family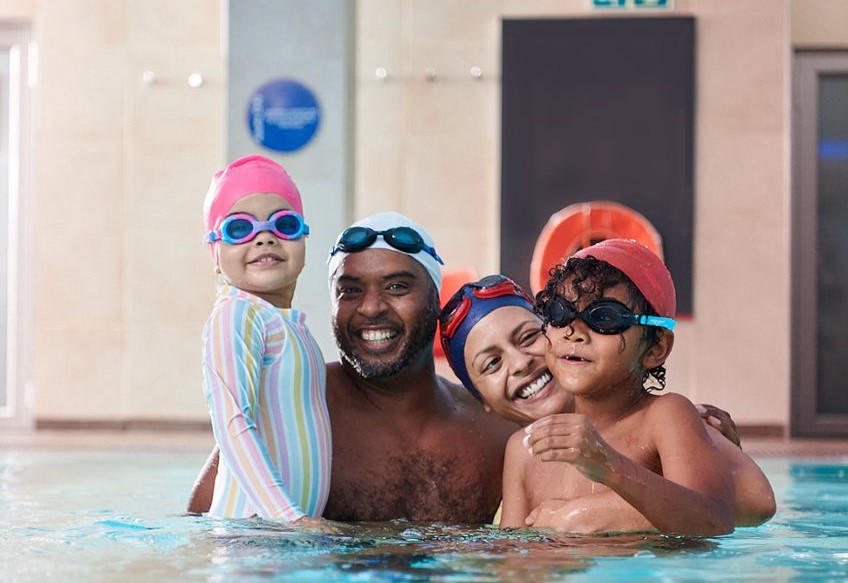 You may not think of swimming as anything other than a casual sport, but it's a very important life skill that can save your life in certain situations. Swimming is great fun for people of all ages but it particularly appeals to children who usually love making a splash in the water. It goes without saying that we encourage our members with children to sign up to swimming lessons with our highly qualified instructors. At Virgin Active, we provide high quality lessons by making sure that every class has a maximum of 6 swimmers. This gives your child the best learning experience out there so you can be sure that they always have a blast in the pool! Here's a little more on what they could learn...
Building confidence in the water
Whether a newbie or a water baby, your child will learn how to build up stamina to swim certain distances and depths, as well as keep calm in the water. Our highly-qualified and friendly swimming instructors are here to train your child into becoming a confident swimmer able to take on any challenges as well as simply have fun in the water. With regular practice, your child will soon feel comfortable in any situation. Roll on seaside holidays!
Setting small goals for confidence out of the water
With so many different strokes to learn and ways to swim, your child will build up the confidence to master them all while also feeling a sense of accomplishment! Our junior swimmers set different goals during swim lessons such as swimming for 50m without a break or mastering butterfly stroke which will eventually make them feel more confident. With swimming being one of the most accessible sports, children of any age or ability can take to the water and there is always something new for them to learn.
Socialising with others
Swimming is both a social sport and solo one. You can choose for your child to have one-on-one swimming lessons or group lessons with both options allowing for your child to meet other keen swimmers too. Swimming teaches children how to respect personal space as well as an understanding that people learn at difference paces. A little healthy competition between children during in-class races or galas is also a lot of fun, adding variety to swimming lessons and allowing for children to show off everything they've learnt.
Just for fun
Even if your child isn't looking to be the next Adam Peaty, swimming is just a fun way to exercise or de-stress. There are so many places to swim from pools to the ocean or slides at water parks. What's more, swimming is the perfect chance to make memories as a family. From Family Swim sessions at our clubs to water volleyball in the sea, we're sure your child will enjoy using their swimming skills at different levels. Plus, with summer round the corner, jumping into a pool is the perfect way to cool off!
So, why not get your child swimming today? With smaller classes, we'll support your child through their journey, wherever that may be.
Contact your club
to find out more about swimming lessons for your child, and get involved with International Learn to Swim Week from 9-15 May and fun pool sessions!