Do you need a workout routine?
15 Aug 2022 06:00AM by
David McDermott, Grid Training Activist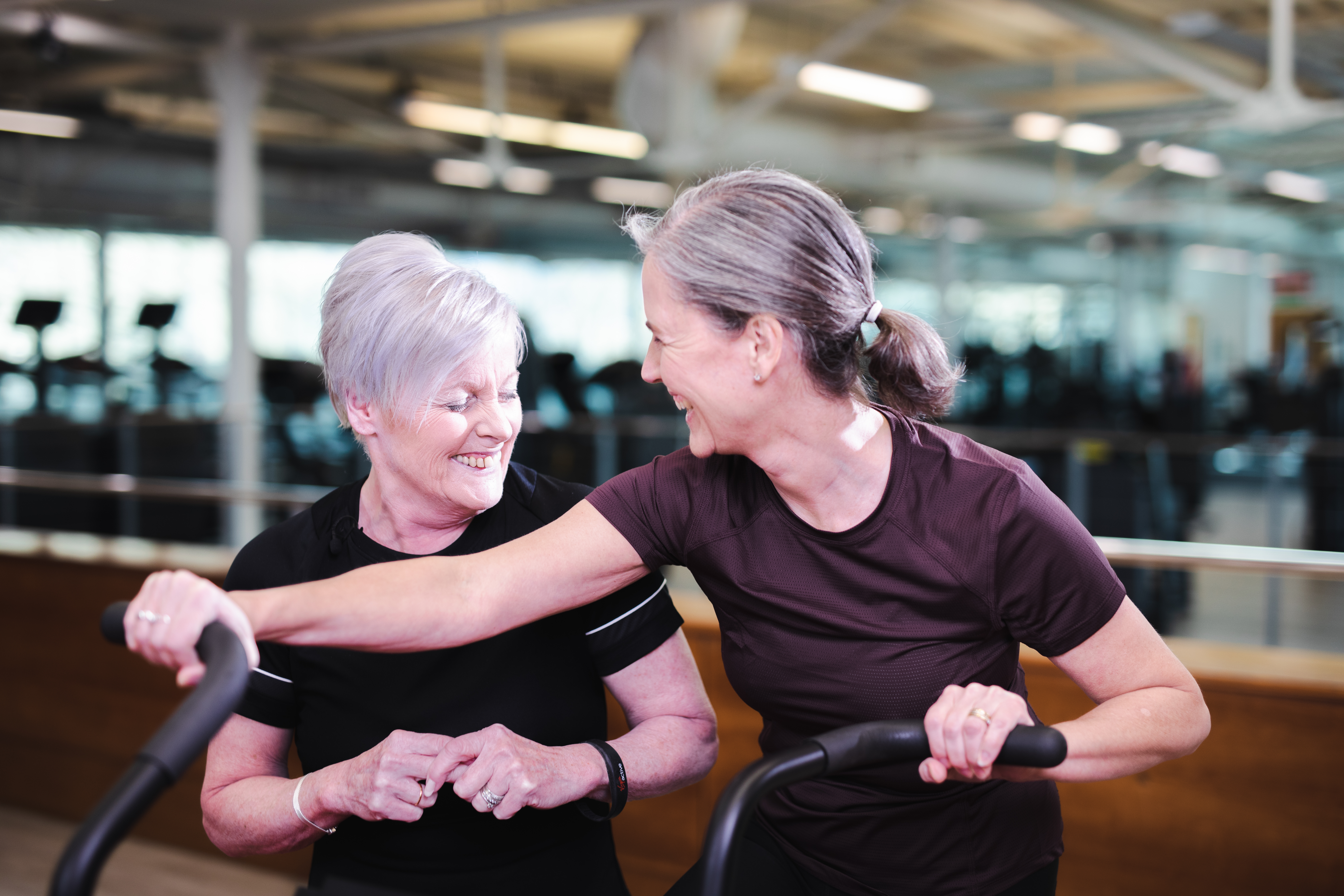 Becoming a member of the gym and carving out time for your physical and mental health is exciting. Your mind will be racing with ideas and goals. But, without a solid plan in place of where you want to go and how to get there, your goals might fall flat.
We often get asked: "do I need a workout plan?" And our answer is simply: yes.
Whether your goals are big or small, focused on helping you sleep better and de-stress or get fitter, you need a direction and here's why…
Motivation
The number one benefit of having a workout plan when you start heading to the gym is to keep you accountable. It isn't always easy to stay motivated but a plan gives you a better chance of success. Having that routine, whether written on your phone or on a piece of paper stuck to your fridge, will focus your sessions without you even having to think about it. You'll know what you're doing and why, which will help you stick to your goals.
You'll also know what days to take as rest so you can really challenge yourself in your sessions knowing it won't be long before you get to put your feet up.
Progress
If you're training for a particular event or you have a specific goal in mind that you want to achieve by a certain date, then a workout plan is a no-brainer. It will help you stay consistent and over time, you'll see yourself progress.
Your workout plan will start with you working out where you're at and will increase your strength, stamina or flexibility as well as mental wellbeing over time. Whenever you're able to do something more than you were at the start, you'll feel that post-workout pride. Good job!
Preventing burnout
A well thought-through workout plan needs to prompt progress but also needs variety. Workouts can be tough so it's important to have a balanced routine that not only trains all muscle groups but also trains them in different ways. It's not a bad thing to do the same exercises (that will help you to progress) but it's important to mix things up to prevent boredom and to keep you going. When we don't have a clear direction, it's easy to stick to what you are comfortable with. Changing the exercises you do and the ways you move your body can challenge you, prevent injury and it can give you something different to get excited about with each workout.
When you're looking forward to your workouts, you won't get bored. Instead, you'll feel motivated to keep going, even when it starts to get tough.
…So now you're probably wondering how you get started. Well, we've got plenty of options.
My Plan in our App gives all our members access to personalised plans that work to help you achieve your goals. From getting fitter to finding strength, let us do the planning for you so all you need to do is get to it!
Need something a little more? Our Personal Trainers are here to help you create a plan that not only incorporates fitness but also your nutritional needs too. They're trained to help you maximise your time and your workouts so there's no reason why *that* goal is out of reach.
Want to go solo? Check out our blog here on how to create your own workout plan.
Whatever way you do it, it's just important that you get started!