Happy National Fitness Day
21 Sep 2022 13:53PM by
Glen Heidke - Product Director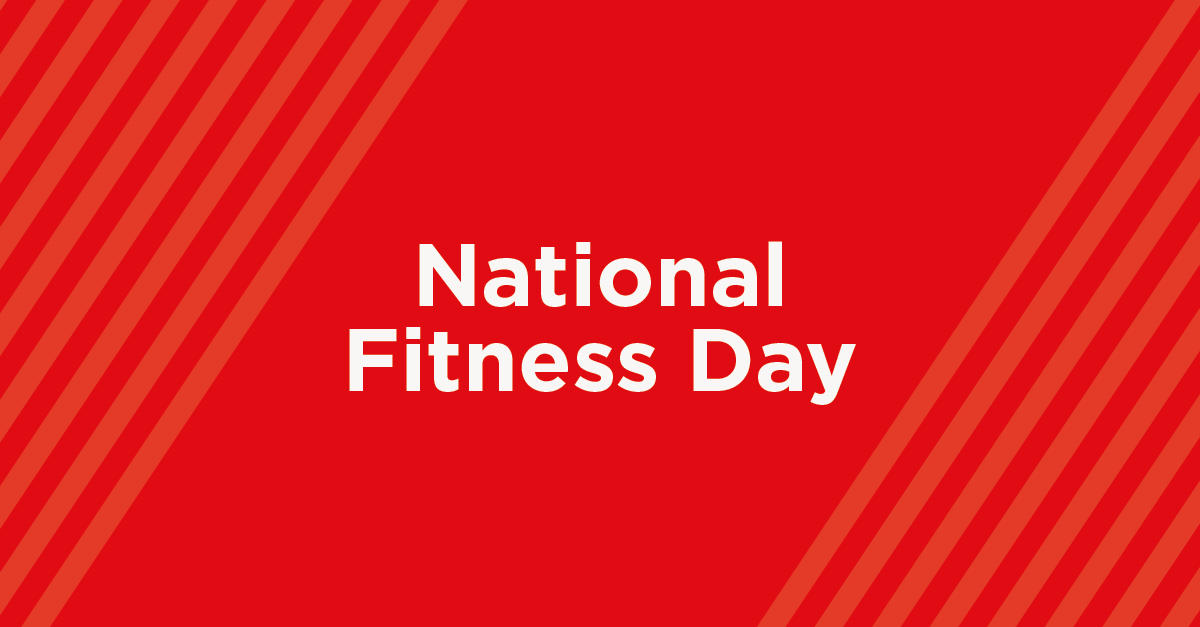 At Virgin Active, every day is a day to get active. Whether you're making the most of our spacious gyms, broad range of group exercise classes, working hard with your PT or doing your own thing outside or at home.

But every year on National Fitness Day, we take it to a whole new level. With a host of other gyms and fitness providers across the UK, we try to make the 21 September the most active day of the year. And this time, we're celebrating everything you've done for your body whether that's physically or mentally.

It's not necessarily about going harder and faster today (although we encourage you to accept that challenge if that's what you're into.) It's about taking some time to be mindful and move your body for your overall wellness.
Fitness unites us all

The theme of National Fitness Day this year is "fitness unites us" – and we couldn't agree more! Wherever there are gyms and top exercises classes, great people follow, working towards their goals, supporting one another, and making friends at the same time.

With four workouts today focusing on some of our favourite classes, we want you to be part of our Instagram live streams and make today a day to remember. We spoke to our Head of Product Glen for a sneak peek of what's to come and his thoughts on group exercise…

Strength & Conditioning at 10:00 with David

Strength and Conditioning is our expertly designed functional training programme. Build strength and stamina with dumbbells and kettlebells, cardio endurance with a range of cardiovascular equipment.

Today we're leaving the weights to the side and focusing on bodyweight movement.
"Is working out with no weights effective?"

Yes, absolutely! Bodyweight exercises are great for building a foundation of movement and strength. Not only that, it's great for your cardio and improving muscular endurance, and you can work out any place any time.

Join us for Strength and Conditioning with David at 10:00 live @virginactiveuk
Pilates at 12:00 with Lydia
Reformer Pilates is a firm favourite with our members – they just can't get enough. To complement these classes, we're in the process of bringing our brand-new Mat Pilates programme to even more of our clubs. In our refreshed classes, you'll find time to challenge and strengthen your body, leaving class with a strong core.

This National Fitness Day, we wanted to know:

"How does Pilates help with my overall workout routine?"

Pilates is a brilliant exercise for strengthening your core and helping to challenge your body. It's a great complimentary exercise for high-intensity workouts as you won't be using impact on your joints while you build strength. By regularly practicing Pilates, you'll see yourself being able to increase the weight you can lift as well as a host of other benefits, including improving your flexibility.

Join us for Pilates with Lydia at 12:00 live @virginactiveuk
Yoga at 14:00 with Thomas

With three signature Yoga styles: Flow, Align and Calm, you can be sure to find a full body experience that starts your morning - or finishes your day - right. Not everybody thinks that Yoga is for them but we beg to differ. If it's flexibility you're worried about, Glen's here to point you in the right direction:
"I'm not flexible. Is Yoga for me?"
It's a common misconception that Yoga is for flexible people. In fact, the more you practice Yoga, the more flexible you'll become but there are plenty more benefits to it than that. These include improving strength, balance and it's guaranteed to improve your mental health.
Join us for Yoga with Thomas at 14:00 live @virginactiveuk

Dance at 16:00 with SJ & Kyle
Everybody loves a party, but not everyone feels comfortable to dance. We want to change that. Whether you're new to dancing, been at it a while or are currently staring at your two left feet. We believe that everyone should fall in love with dancing, we asked Glen:

"Isn't dancing just for parties?"

Dance might not naturally be your go-to workout but that's not to say that it's not a good one. Dancing is a brilliant cardio exercise that builds skills, like co-ordination and, more that than, it's just fun! Dancing is for parties, yes. But you can dance every day, whatever mood you're in too.

Join us for Dance with SJ & Kyle at 16:00 live @virginactiveuk

We hope to see you on as many of our Instagram live workouts as we can today. For more workouts, join us in club or head to our App! We can't wait to see you. #LiveHappilyEveryActive