International Women's Day
8 Mar 2023 10:40AM by
Virgin Active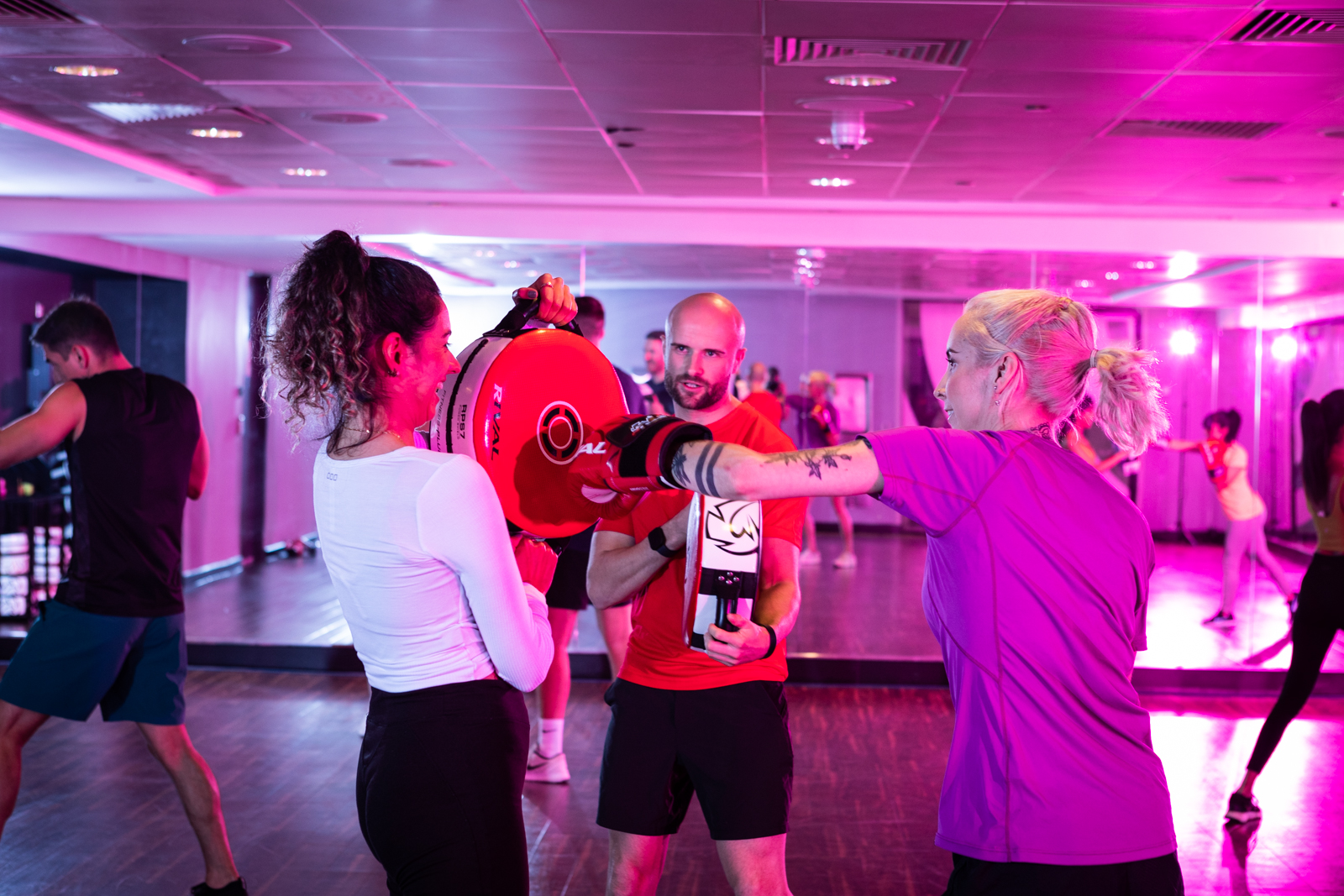 International Women's Day is held on 8 March every year. It's a chance to celebrate all the achievements of women around the world, including their social, cultural, economic and political successes. It's also a day that reminds us to strive towards gender equality and stamp out discrimination.

This year, the theme of International Women's Day is: embrace equity. It's about leveraging women and we're particularly focused on doing that in sport. At Virgin Active, we're proud of the women who help us inspire others to keep active and make our clubs feel like a home away from home.
To support the visibility of women in sport this year, we're holding our very first women-only
Contender Boxing event
in partnership with The Big Fight. As a stereotypically male-dominated sport, there have been more and more women making headlines in the boxing world in recent years. (Our Boxing classes have even been created with one of them, Amy Andrew.) It's impressive to see how dedicated women are to the sport and how they're making an impact by encouraging others to get involved too. That's what made us realise how important a female Contender Boxing event could be.
We asked our Activist, Lydia what makes the event so important:
"The Big Fight provides an important platform to celebrate and highlight the strength of women in sport on International Women's day. This year, International Women's day is aimed at Embracing Equity and what a way to celebrate this by featuring women in boxing - a typically male dominated sport."
We believe boxing is for everyone no matter your age, fitness level or ability. While you may have heard of Chantelle Cameron, Nicola Adams and Savannah Marshall, the women taking to the ring at Clapham Grand tonight are only just beginning their boxing journey.
Here's how one of our Boxers, Rose is feeling ahead of her very first fight…

"This experience has taught me not only skills but mental fortitude and allowed me to find my power and peace from within.
It's has been incredibly challenging but the growth that comes from a commitment like this is huge and doing it within a female container has been such a potent and rewarding journey for me.
As women I believe we have an inherent strength that sometimes we forget, especially within a masculine driven society. So, to be able to evolve together, reconnect with that strength and get into a ring on International Women's Day is such a unique and powerful experience that I'm sure none of us will forget.
Here's to strong women. May we know them. May we be them. May we raise them."
We're rooting for all of our boxers! Tonight, it's not just the title they're fighting for…
Missed this event but want to take part in the next one? Find out more about Contender Boxing here and register your interest for the next event by emailing: contenderboxing@virginactive.co.uk