Make healthy eating easy this summer
16 Jun 2023 12:56PM by
Hannah Whiteley - Academy Nutrition Tutor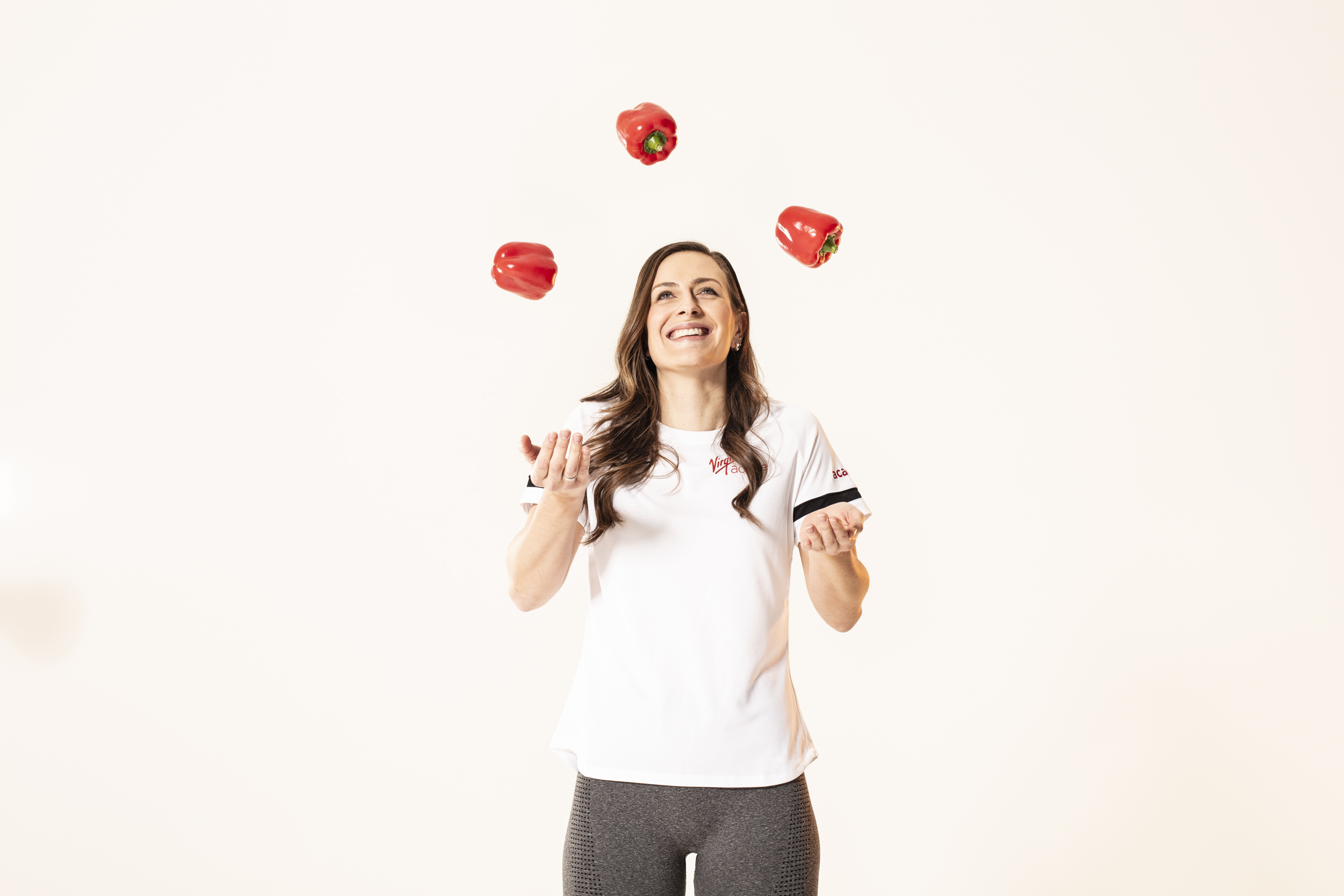 The British Nutrition Foundation's Healthy Eating Week is taking place now. From 12 – 16 June, it supports and promotes healthier lifestyles and this year's theme is Healthy Eating Week – For Everyone! That's something we totally get behind and Dr Becky Townsend, alongside our nutrition team, are working hard to bring more nutrition advice to our clubs.
Earlier this week, we spoke to Nutrition Academy Tutor Hannah Whiteley about how we can make healthy eating easier this summer. Here's what she had to say...
"Healthy eating involves consuming a balanced diet containing different foods and nutrients which contribute to overall health and wellbeing. Many people think that healthy eating is complex and expensive. But that's not the case at all. Here's what we recommend..."
Frozen and tinned fruit and veg
'Fresh is best' is not always the case. Frozen and tinned fruit and vegetables still contribute towards your 5-a-day, are cheaper, and often contain more nutrients than fresh produce as the nutrients are sealed in during the freezing/tinning process. For a healthier option, choose fruit canned in natural juice rather than syrup, and vegetables canned in water without added salt.
Price comparison:
Sainsbury's blueberries (150g): £2.50
Sainsbury's frozen blueberries (400g): £2.50
Plant-based protein
Consider having a meat-free meal or meat-free day at least once per week by substituting meat for plant-based protein. Plant-based proteins are lower in saturated fat than meat and contain significantly more fibre. Try replacing some meat protein sources with alternatives. For example, add chickpeas to curry, baked beans to shepherd's pie or mixed beans to a chilli con carne. Plant-based proteins, such as beans, lentils and tofu, are also generally cheaper than animal-based protein.
Price comparison:
Sainsbury's chickpeas (400g): £0.55
Sainsbury's mixed beans (400g): £0.55
Sainsbury's mincemeat (500g): £3.40
Meal plan to avoid food waste
It's estimated that between a fifth and a quarter of the food we buy is wasted. Meal planning is an effective way of only buying the foods you will actually consume. A meal plan doesn't have to be complicated, simply write down each day of the week, choose some healthy dinner recipes and snack ideas, and write a shopping list.
Leftover vegetables can always be made into a soup or used in a stew or curry. Additionally, freezing foods such as bread, crumpets and wraps prevents them from going stale or mouldy. Freezing is also a great option for taking advantage of the end-of-day offers at the supermarket.
Price comparison:
Leftover vegetable soup: £0
Sainsbury's taste the difference soup: £3.00
Eat seasonally
Eating seasonally is a great way to try new flavours, eat a varied diet and save a bit of money. For example, strawberries are best in summer and parsnips are better in winter.
Price comparison:
(Seasonal in June) Sainsbury's strawberries (400g): £3.50
(Off season in June) Sainsbury's blackberries (225g): £3.00
Give these tips a try and see how much better you feel.