A helping hand from Club V
28 Jul 2023 16:14PM by
Virgin Active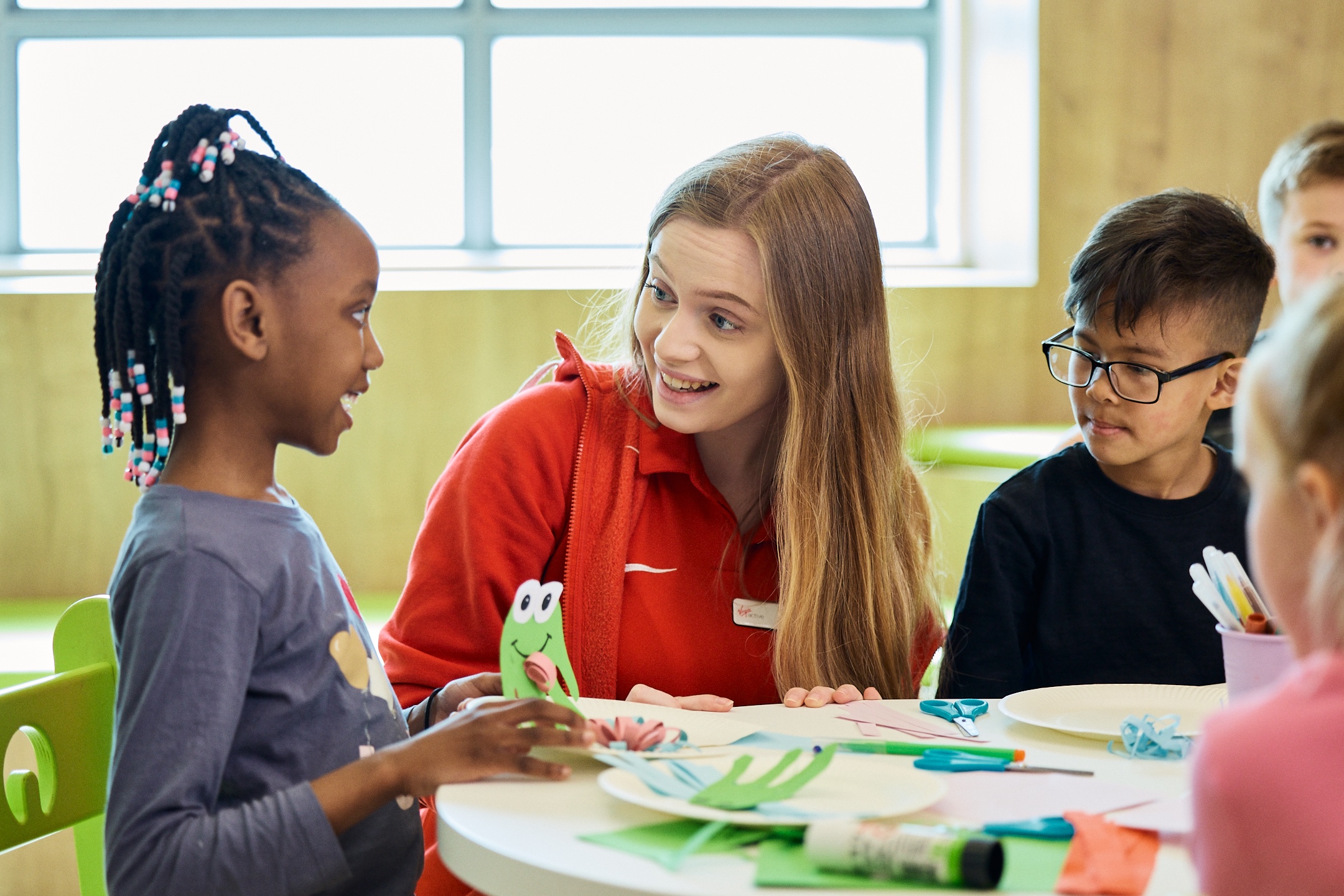 What child doesn't love letting their imagination run wild? Whether it's through active games or creative play, our junior activities and Club V team are here to give your children life-long memories. Kids love it, parents love it…even grandparents love it!
Here's a story from one of our grandparents on how they use Club V.
"I'm a member of Virgin Active Thundersley and I have been for many years. I used Virgin Active for myself, as a parent and now as a grandparent. My grandchildren have been going to Club V since they were six weeks old and do 3+ sessions per week. They're now 18 months and three and a half years old!"
What do you love about Club V?
"I enjoy taking both the children to Club V (as well as the pool). I love that my grandchildren absolutely love going. They can't wait to get into the play area. The children produce some fun artwork and are always so proud to show us their efforts. Also, they enjoy playing with other children and the respite from their parents.
How do you think Club V has made an impact on your grandchildren?
"My older granddaughter goes to swimming once a week. She has come on leaps and bounds and has become very confident in the water, with the help of her instructor. This is really important to me as we are a seaside town."
What are the team like in Club V?
"We have been blessed by the team at this gym as they are all extremely professional, friendly and caring. A while back, there was an emergency with my grandson as he had a seizure. Even though it was scary, they dealt with it really well, stayed calm and utilised the skills they had been taught. This shows how important it is that we can trust the people looking after our little ones."
Think Club V might be something for your children to try? We can't wait to meet them. Speak to your Head of Family Activities or club team for more information.