How Virgin Active Supports Working Parents
9 Aug 2023 11:05AM by
Paige Patching - Senior Head of Family Activities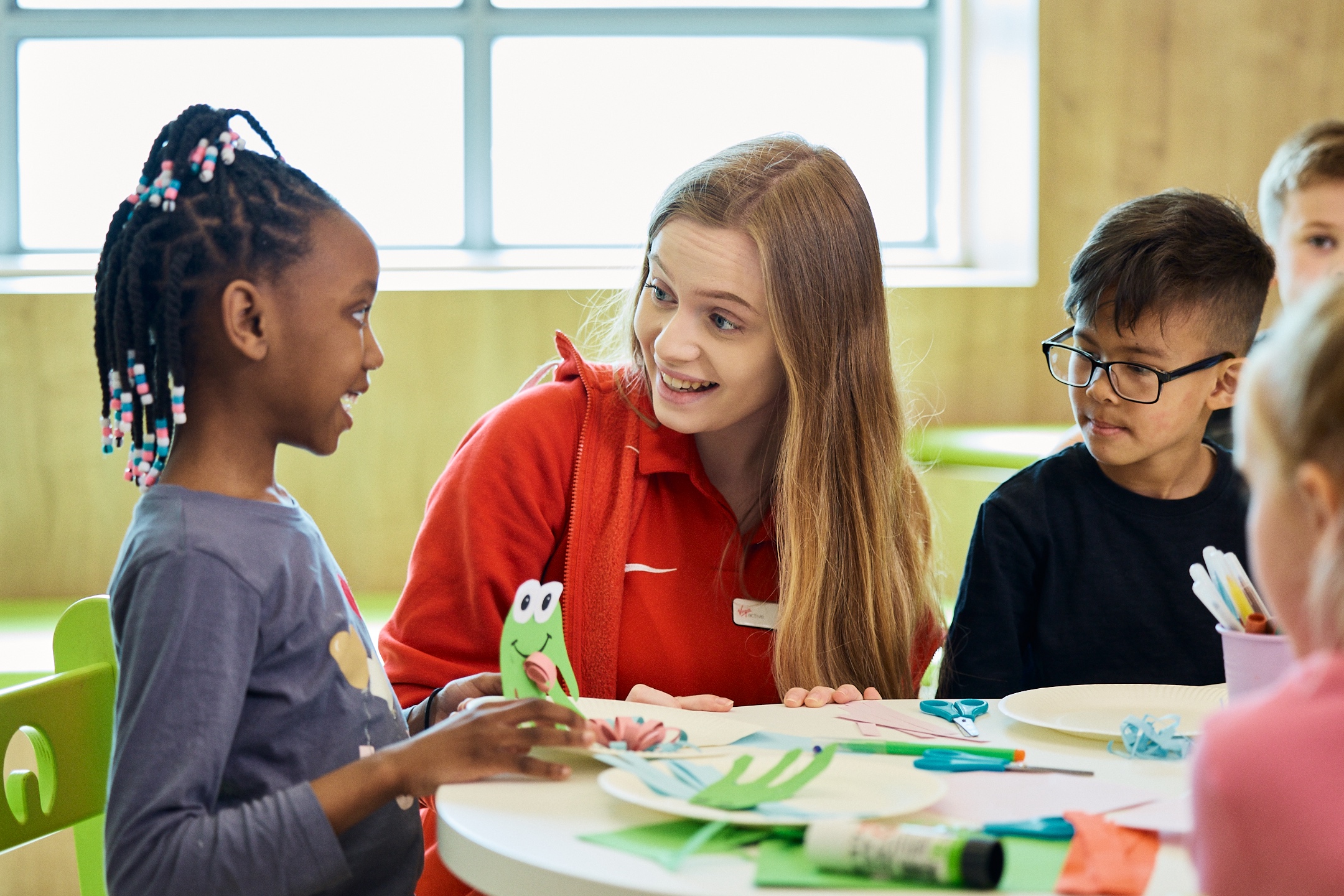 Returning to work after having a child can seem like a daunting prospect. Suddenly your life is a lot busier and it might seem overwhelming to juggle all your responsibilities as well as take your career to where you want it to go.
At Virgin Active, our working parents are supported and encouraged to continue to climb the career ladder, even after maternity and paternity leave. We spoke to Paige Patching who is our Senior Head of Family Activities at Virgin Active Northampton, Riverside Park who told us a little more about her experience managing work around her pregnancy.
Where is started
I first joined Virgin Active at 17 years old back in 2013. At that time, I was studying childcare at college and began working for Virgin Active as a Club V Assistant. I loved the job and, after qualifying, I worked my way up to become a Junior Activities Supervisor.
Things were going well and I knew that I wanted to keep challenging myself in a job that I was loving. When an opportunity to become a Junior Activities Manager for maternity cover came up, I was delighted. I applied, got the job and eventually that turned into a permanent position for me.
Learning and growing
Junior activities is what I'm passionate about and at the time I wanted to see where else the job could take me. I wanted to combine more elements of our junior product into my daily job. I was able to combine the work I did in Club V with some work managing the junior swim programme. That led to me being the first person in the business to step into the new roll of Family Activity Manager.
In this role, I continued to grow the swim programmes and junior offering, even throughout the pandemic.
Things were changing in my life
Despite a few delays because of restrictions I was eventually able to get married and my husband and I welcomed our furry son Patch Patching into the family. But that wasn't all. On the same day we picked up Patch, I also found out that I was expecting my first baby!
I was so happy in my job and it felt like things were finally getting back to normal after COVID. So, it was time to tell my manager that I was expecting…
Maternity leave anxiety
Going off on my maternity leave, I was equal parts nervous, excited and stressed (turns out maternity leave anxiety is an actual thing!) A lot of this was not only because of the fact that my family was about to get a new member but that I was also confused about what would happen when I returned to work. I had always made it clear that I would be returning but deep down, I wondered how that would be possible when I was doing such a big in-club role.
3 months after my son was born, I arranged a meeting with my General Manager to find out my options and see it I could make it work. Turns out (of course) it was possible!
How I returned back to work
I wanted to keep in touch with work so that it wasn't such a shock to the system when I did come back after maternity leave. I absolutely love my role and this was great for my wellbeing. I decided to use all of my KIT days and came into work 1 day a week for 10 weeks.
In March 2022, I requested to work flexibly after being told verbally about the support we have in place and upon viewing our flexible working policy. My manager was extremely supportive, and I came back to work on a flexible working pattern that suited mine and my family's needs.
This didn't hinder the business as I'm on a 40hr contract and was able to work 4 days per week. I settled back in nicely. Virgin Active were very understanding and flexible with any childcare issues, sickness and when I needed to change the days that I worked.
Not long after, in September 2022 I was given the opportunity to jump into my dream job. But, because I couldn't increase the number of days I was working, I didn't have the confidence to apply. But, I was encouraged by Virgin Active Head Office to go for it and I could then discuss the working arrangements if I was successful.
Long story short, I was successful! I got my dream job with the flexible hours I needed. I honestly couldn't believe it.
Some more good news for my family
I settled into the job and, after a couple of months, I was blessed with falling pregnant with my second baby. Naturally, the nerves set in as I went to tell my manager my news. But there was absolutely no need to be nervous. My news was welcomed with open arms and nothing about work was even mentioned. All they cared about was my welfare and I felt fully supported.
Throughout this pregnancy, the support I have received has been amazing and nothing has ever been too much trouble. I'm already excited to return to my dream job after having my second baby as I know how accommodating and supportive Virgin Active are of their working parents.
I am so grateful for the continued support from club management and I wouldn't be where I am now without their encouragement and kindness. It's always so daunting to return from maternity leave and trying to do the best you can to provide for your family. But Virgin Active have made it so easy and such a positive experience. I recommend working for Virgin Active so much as I love that the opportunities don't even stop when you have a young family.