Your guide to Reformer Pilates
16 Aug 2023 17:00PM by
Lydia Melmeth - Pilates Activist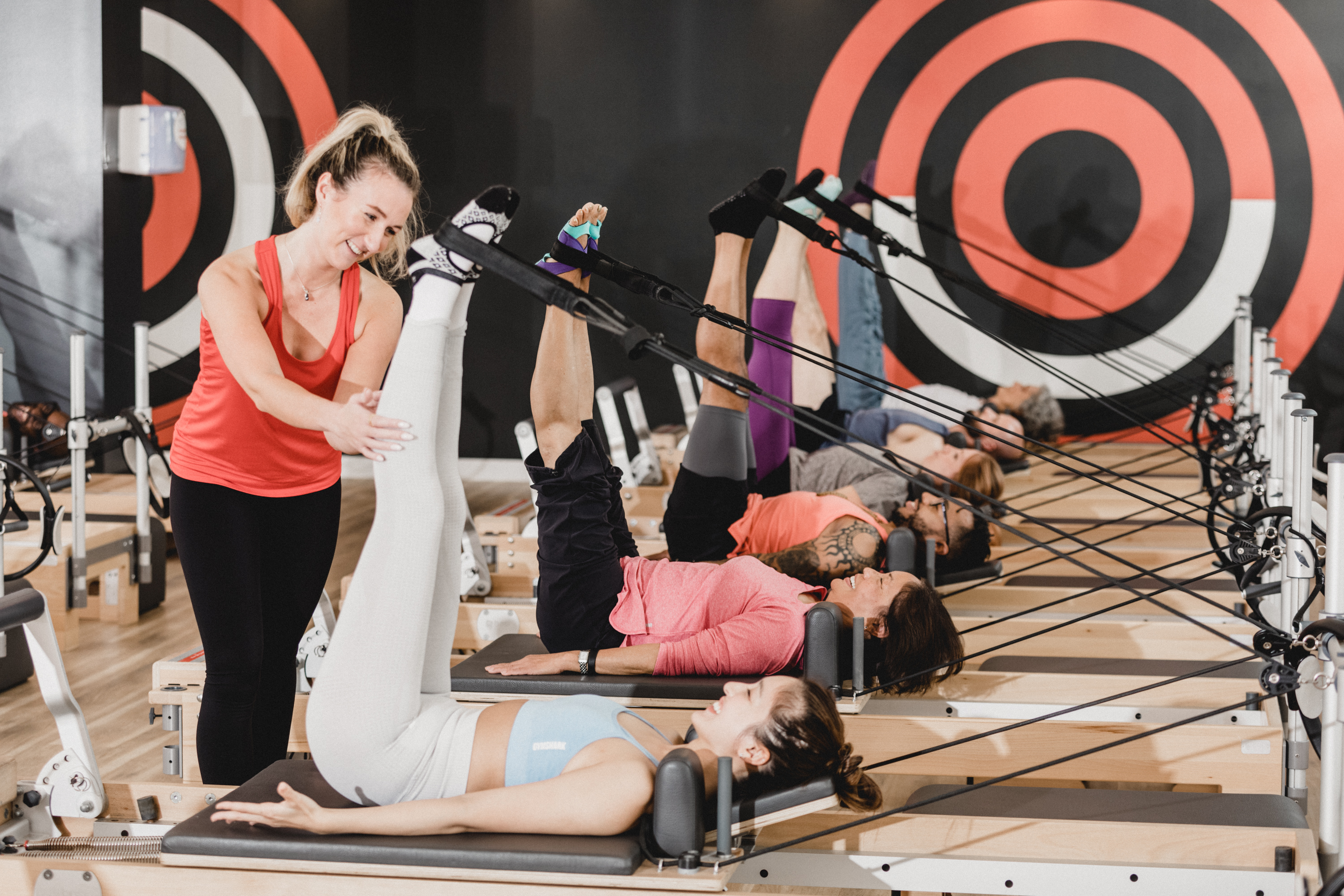 You've probably noticed that Reformer Pilates has become pretty big in the exercise world. The term is being used more frequently and is rapidly spreading across gyms. Not tried it before? Don't worry, we're going to tell you everything you need to know. Reformer Pilates is here to help us all: there's no right or wrong person suited to the class. Who knows, Reformer Pilates might just be your new thing.

What is Reformer Pilates?
So, what actually is Reformer Pilates? It's a chance to improve your core strength and flexibility and become connected to your body in a new way. (There is no exercise quite like it.) The beauty of Reformer Pilates is that it caters for all abilities and levels. Each exercise can be progressed or regressed to fit individual needs. This encourages you to challenge yourself and reach your full potential.
Reformer also helps improve overall balance and coordination. Over time, you'll notice how much you've improved. This leads to a noticeably better posture, more graceful movements and can be used to reduce pain. Once you regularly attend classes you'll see a positive change in your abs, thighs and back. It's surprising how much these core muscles are impacted, even when you don't think it at the time. The more you do, the better you become. Reformer Pilates is all about practice. You'll notice how familiar and confident you become with the machines and exercises over a short period of time, you'll even surprise yourself.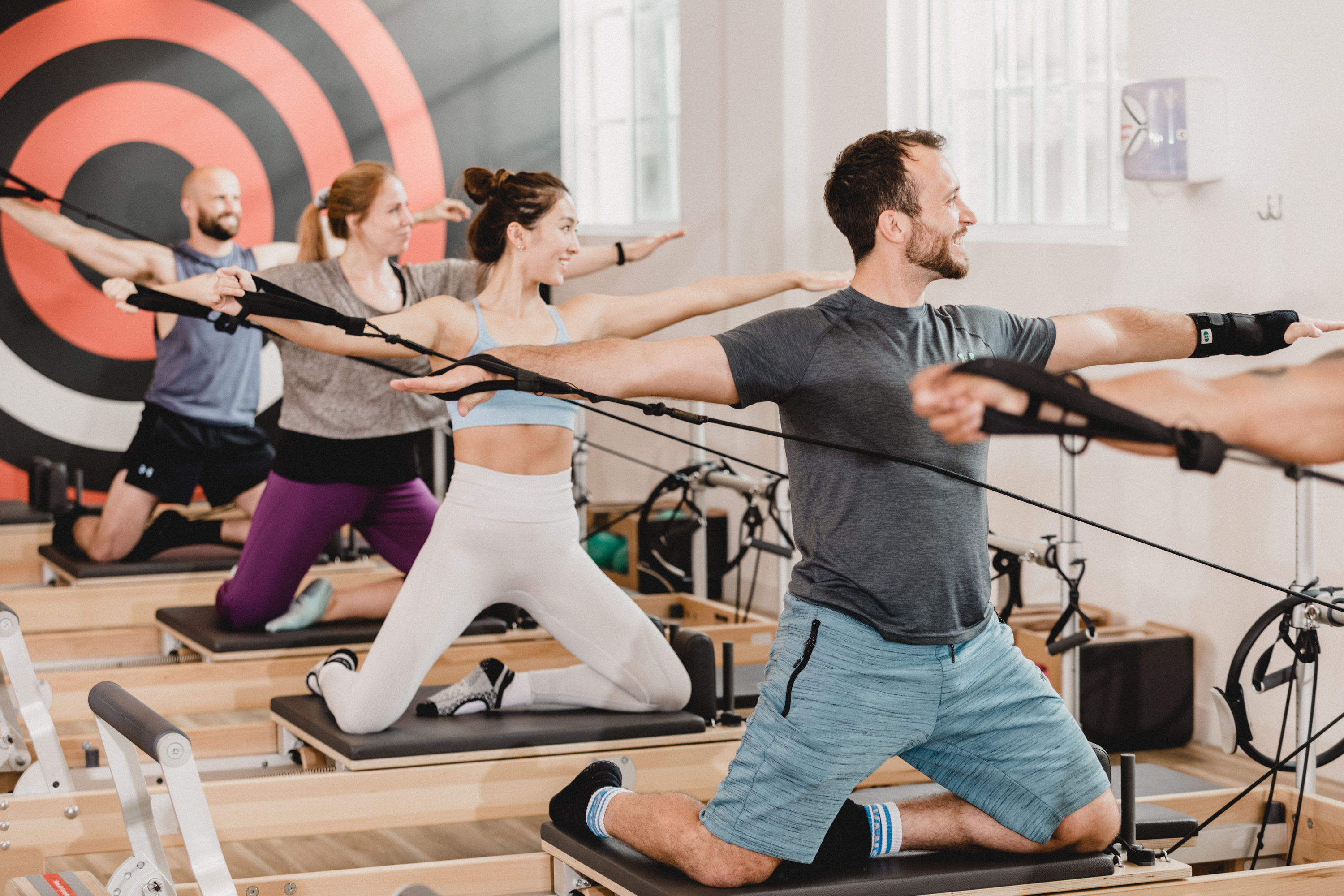 Reformer Pilates at Virgin Active
At Virgin Active we're proud to share the Reformer world we have created. Our main focus is to make sure there is a class suited to all levels. Let's take you through each type:
1) Reformer Foundations
This is where you enter the world of Reformer Pilates. Learn how to use the machines and begin exercises to help build on your flexibility and strength. It's the latest type of full body workout that opens you up to a whole new technique. Enjoy the class while you slide and glide your way through a core-engaging workout. We think you're going to like this one! Also, a class perfect for those regular Reformer goers who prefer a slower pace.
2) Reformer Contemporary
You've had your Foundations classes and already feeling comfortable and confident using the machine. Now it's time to take those skills to the next level. A focus on functional moves and classic Reformer exercises to give you that extra push. You'll be on your way to becoming fully stable on your own two feet with an improved level of balance and posture at its best. You'll be taught contemporary moves that will enhance your core strength and leave you feeling fantastic.
3) Reformer Dynamic
Another type of class we offer for those Reformer lovers, where you'll experience additional movements and exercises as well as those you have learnt in Contemporary. We already know you're a quick learner, so why not try something a bit different? These classes focus on developing your stamina, strength, and stability, particularly in your core muscles. We focus on building a strong core as it helps support the spine, reduces risk of injury, and can relieve lower back pain. The challenge comes from using harder spring options and more time under tension; a chance to feel that burn. You'll be able to use the skills you've learnt if you've tried our Foundations or Contemporary classes and put everything to practice.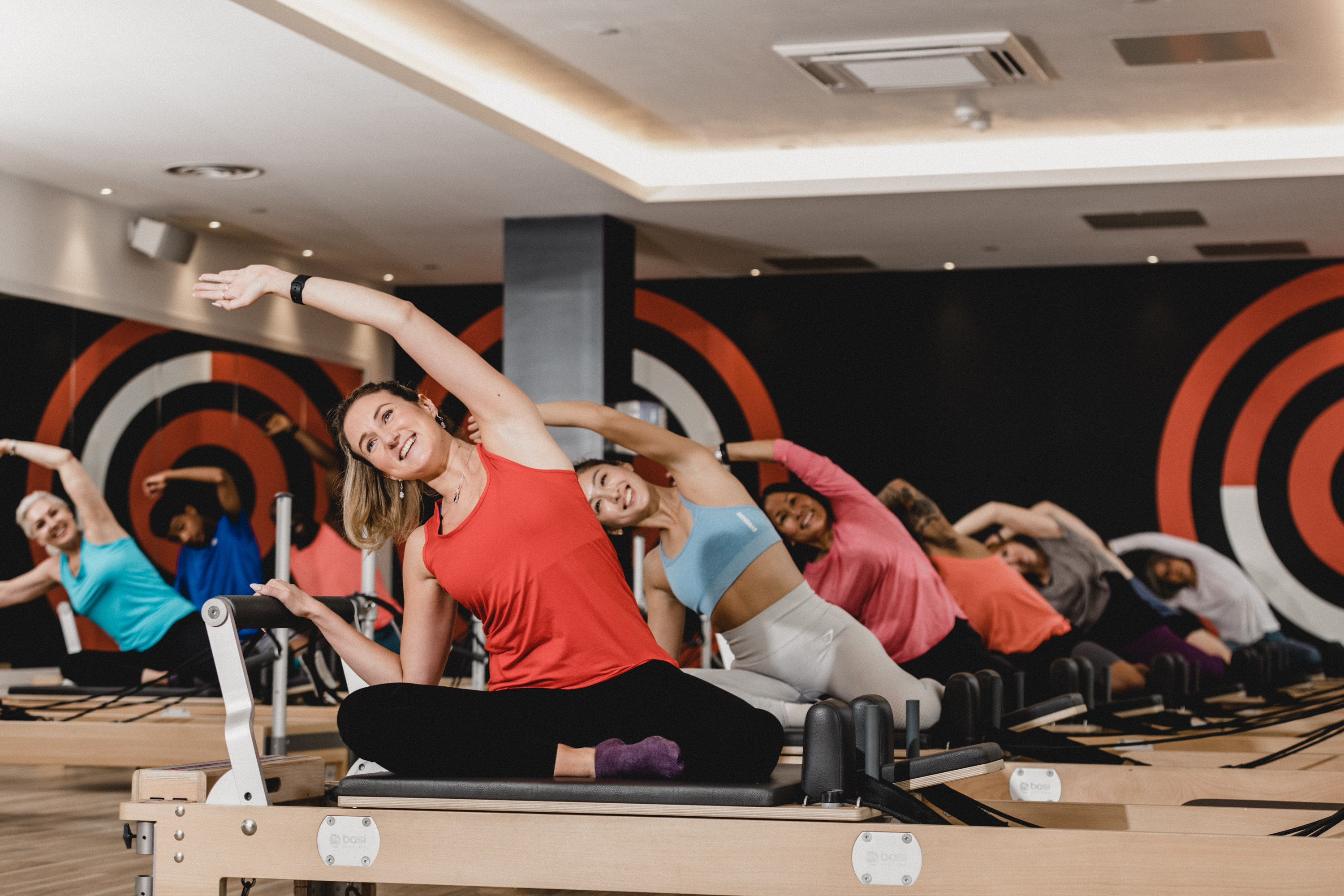 Benefits of Reformer Pilates
• Improves flexibility, stamina, strength and helps create a more balance posture
• Is a physical and mental workout allowing you to reduce stress and feel more at peace
• Can help increase injury recovery time as the machines still allow you to perform the exercises but are used as extra support, particularly helps back pain
• Helps create internal pressure to the spine, muscles, and joints
• Using the machines provides movement and resistance to your body helping build strong bones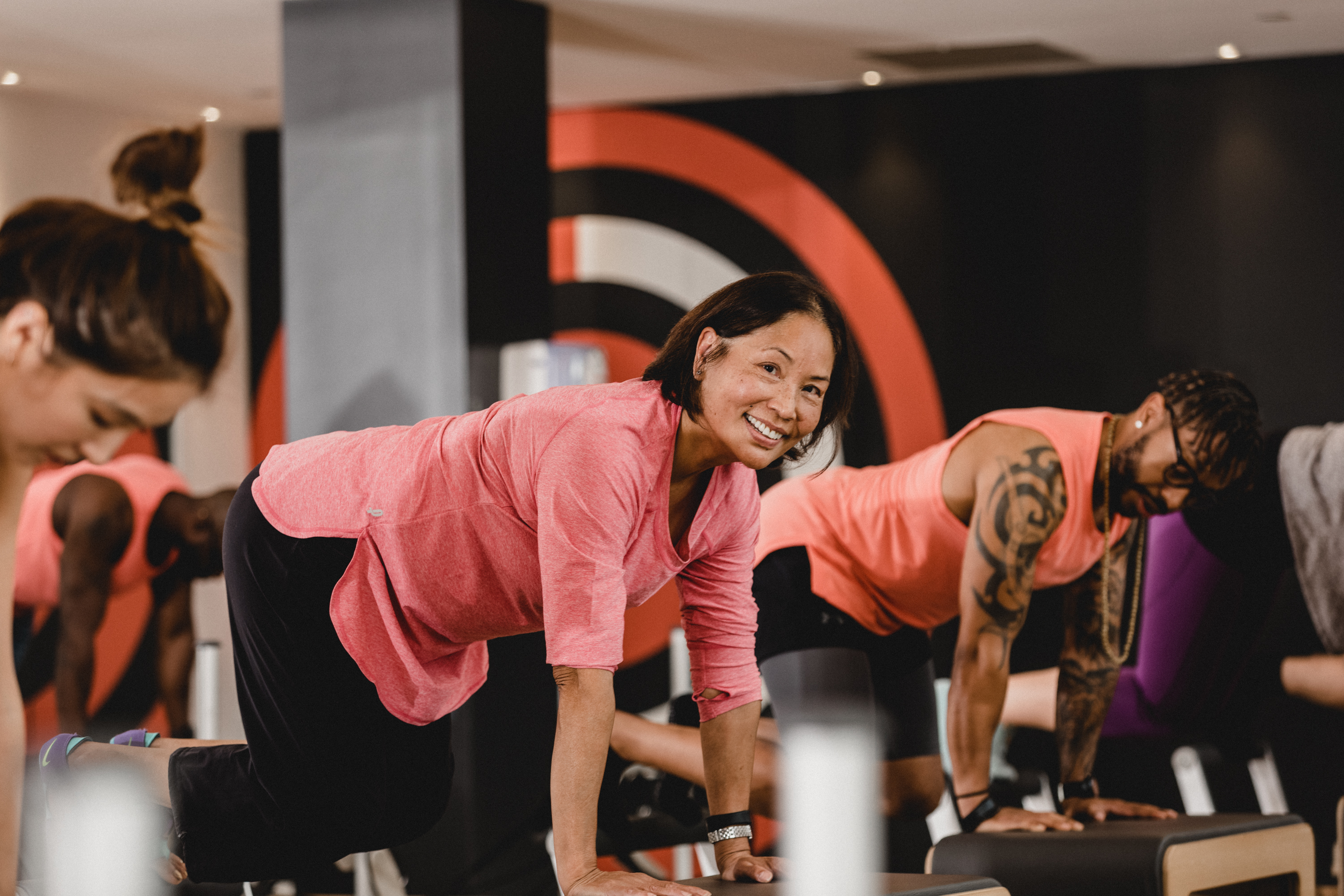 Who can do Reformer Pilates?
Reformer classes are where everyone is welcome and encouraged to come and try it out, who knows, you might even surprise yourself! We want you to feel fully comfortable in your session, surrounded with people of the same level. Our instructors are trained by the best, and ready to teach you everything you need to know. They will fully support you throughout the class and help you find your feet. If you're looking to improve your flexibility, strength, and overall core muscles, then this is the class for you.
This will be no class like you've done before. Reformer is a whole new way of exercise, a chance to challenge yourself and notice a difference. Start from Reformer Foundation and watch yourself stretch to the end. Increase your flexibility and build strong muscles by pulling and pushing your arms and legs against the springs. This resistance and movement will allow you to reach your full potential, strengthen your core and see the transformation. Your bed is waiting.