What is Nutrition Coaching?
11 Oct 2023 12:07PM by
Dr Becky Townsend - Head of Nutrition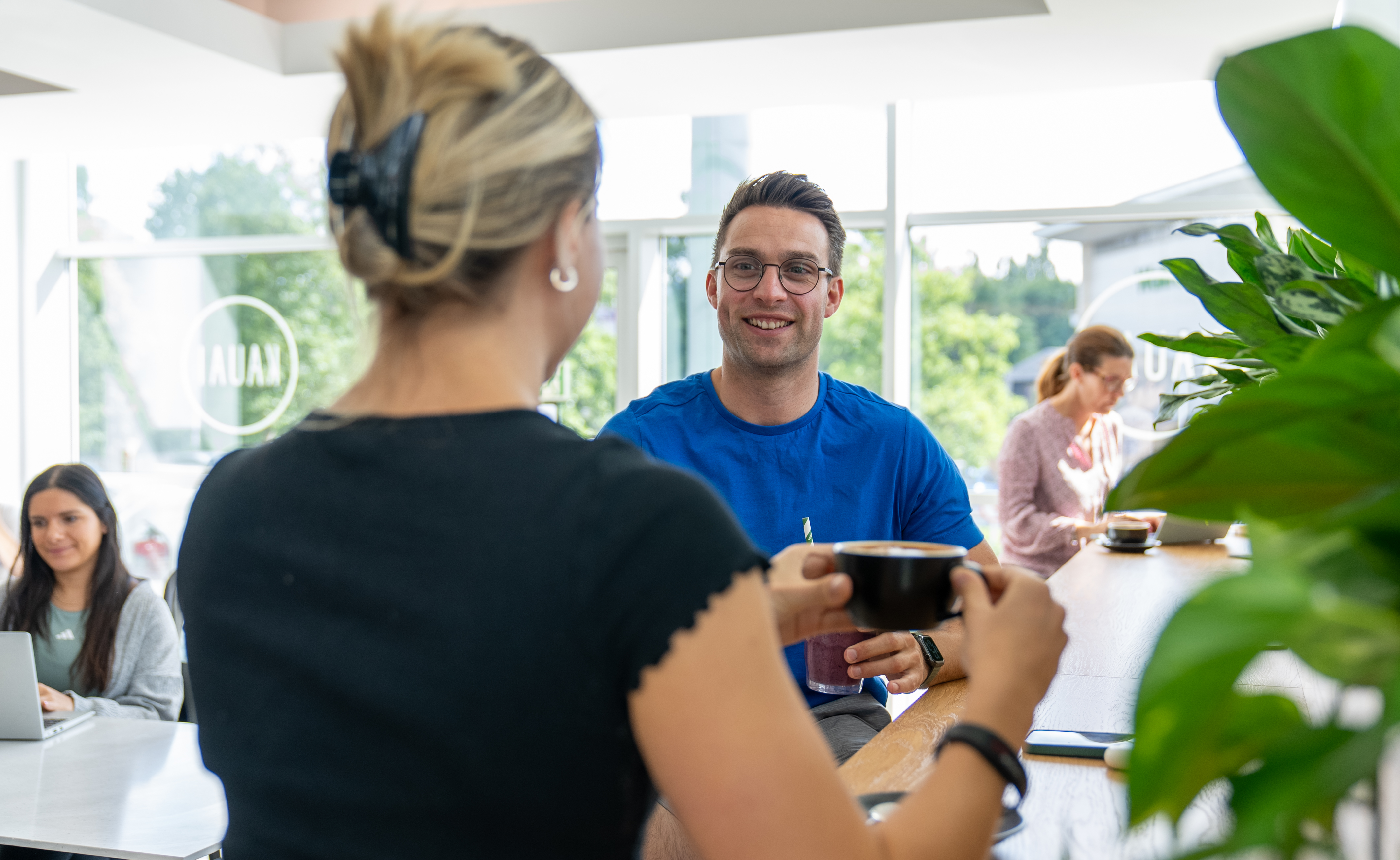 At Virgin Active, we want to make healthy eating easier for you. But when we say that, we don't mean just giving you generic nutrition advice. We know how important it is to tailor what you eat to how you work out. That's why we've introduced Nutrition Coaching. Read on to find out more…
What is nutrition coaching?
In your fitness journey, exercise is only part of the story. From getting enough sleep, reducing stress, eating well and drinking enough water, your overall wellbeing is made up of lots of different factors.
Our Nutrition Coaching package provides opportunities for you to set, tailor and monitor a healthy diet adapted for your fitness goals. Whether you're wanting to gain more muscle, find more energy, eat healthier on the go or recover better, we're here to help.
You'll work with a qualified Personal Trainer / Nutrition Coach who will be able to give you advice on how you can eat to support your goals. As you work with them, you'll be able to improve your diet and it shouldn't take long to start seeing results.
Why is nutrition so important for my training?
Eating well nourishes your body and helps it to flourish. When you're working hard, your muscles seek proper nutrients to repair themselves. Knowing what to eat helps give them the best chance of repairing to prevent injury.
Eating a healthy and balanced diet that supports your training can also:
• Give you more energy
• Help your vital organs do their job properly
• Strengthen your bones
• Manage your weight
• Prevent certain illnesses
Where can I do nutrition coaching?
We've got plans to expand Nutrition Coaching so that all of our members can get involved. Currently, Nutrition Coaching is available in club at:
• Aldersgate
• Chiswick Park
• Islington Angel
• Kensington
• Mayfair
• Mill Hill
• Wimbledon – launching Autumn 2023