New and improved Boditrax
3 Nov 2023 14:28PM by
Dr Becky Townsend - Head of Nutrition
At Virgin Active, we pride ourselves on supporting your health, fitness, wellbeing and performance. Through workouts and nutrition, we want you to be able to understand how you're performing and what changes you could make to hit your goals.
While it's not all about numbers, health metrics can be useful to give context to your workouts. That's why we have Boditrax machines on all our gym floors with your unique fitness data syncing to your app. And, because we know how useful our members have found this, we've upgraded our Boditrax scanners in all of our clubs.
The state-of-the-art Boditrax 2.0 includes new bioelectrical impedance analysis (BIA) technology that allows you to monitor your progress by measuring the below and more;
• Fat mass
• Muscle mass
• Fat free mass
• Visceral fat
• Bone mass
• Basal metabolic rate (BMR)
• Metabolic age
• Physique score
• Segmental lean analysis
• Water mass and extracellular water ratio
• Cellular integrity
• Leg muscle score
We're so excited to be improving your in-club experience – and so are Boditrax.
Nick Stillman is the Managing Director of Boditrax and told us:
"We are extremely proud to be partnering again with Virgin Active on our brand-new generation of scanners. The original Boditrax platform delivered millions of scans to Virgin Active members, and we are looking forward to the feedback on all the all-new 2.0 series.
There are many exciting new features and Virgin members will be the first in the world to access this new technology. In addition to the innovative scanner hardware, brand new software incorporating machine learning and AI now powers advanced cellular analysis, comparison with our 12 million user database, and the Boditrax health score, informed by over one billion body measurements the system now holds."
Using Boditrax alongside in-club nutrition
To help your overall health and wellness goals, we've recently begun piloting an industry leading nutrition product in a number of our clubs which makes
personalised nutrition advice
available to you.
Our Nutrition Coaching includes personalised 1-2-1 nutrition advice and education, focusing on long-term sustainable behaviour change, to help you achieve your goals - whatever they may be. The upgraded Boditrax 2.0 scanners play a part in this journey by monitoring your progress and helping you to set achievable goals.
Our Head of Nutrition Dr Becky Townsend says that she likes how user-friendly the Boditrax machines are for monthly tracking and thinks that:
"Our members can really benefit from using Boditrax to track their progress in reaching their health and fitness goals. Members will especially benefit if they do this alongside working with one of our Nutrition Coaches or Personal Trainers."
How else are we helping your nutrition?
This new Boditrax upgrade is only the start. We've got big plans to bring even more nutrition support into club in the form of workshops, webinars and brand partnerships.
We've also teamed up with health food cafe Kauai, who are taking over our food and beverage offering. We're looking forward to bringing
Kauai
to all of our clubs over the next few years which means that our members will have access to natural, nutritious wholefoods.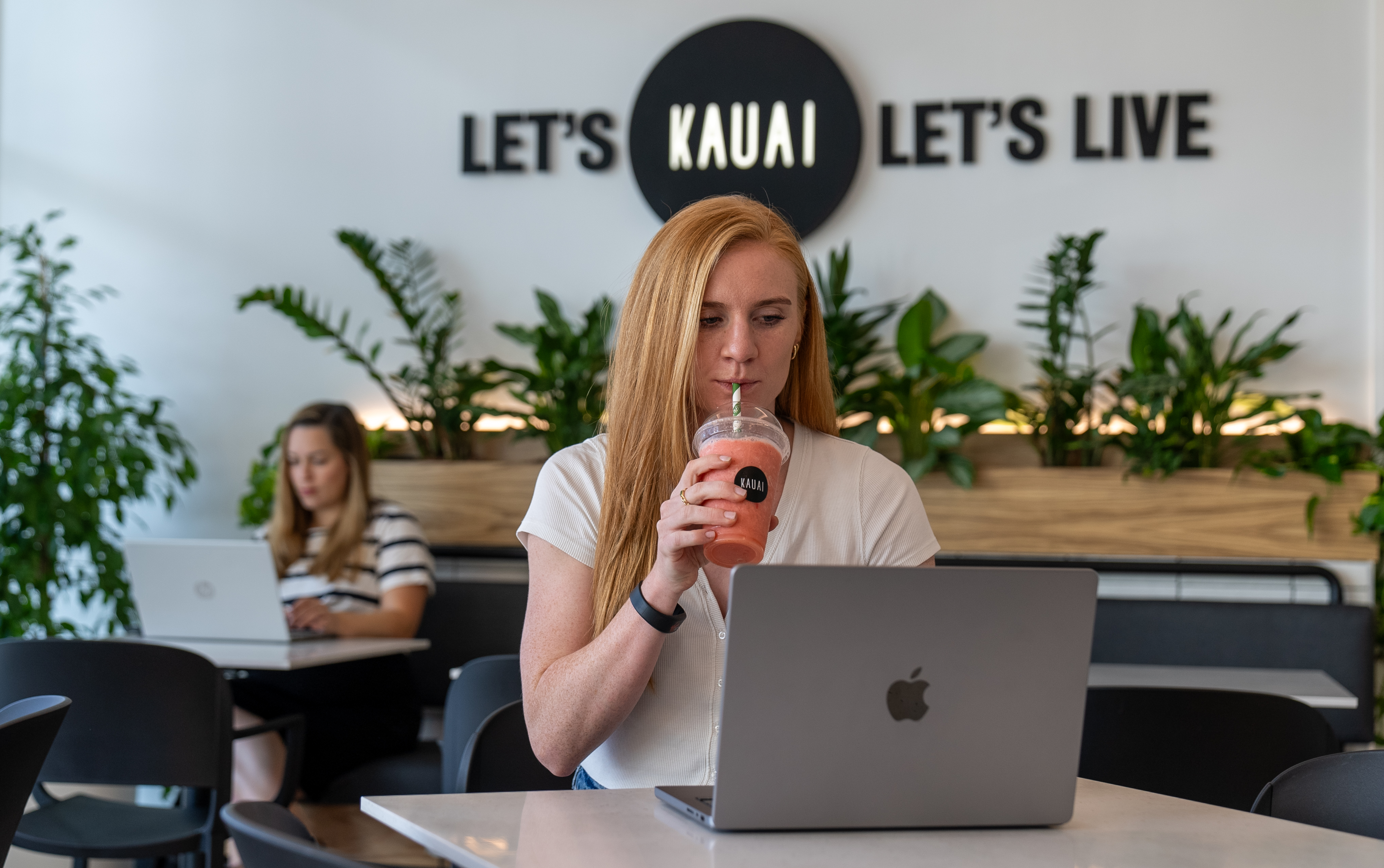 As part of the Virgin Active nutrition strategy, we have a large focus on nutrition education to ensure that our Nutrition Coaches (and Personal Trainers) are delivering up to date, evidence-based nutrition advice. This starts with an Association for Nutrition (AfN) certified nutrition qualification, followed by a webinar based education programme which covers a number of relevant nutrition topics.
Visit our website for more information on the Virgin Active Certificate in Advanced Nutrition Essentials for Fitness and Leisure course.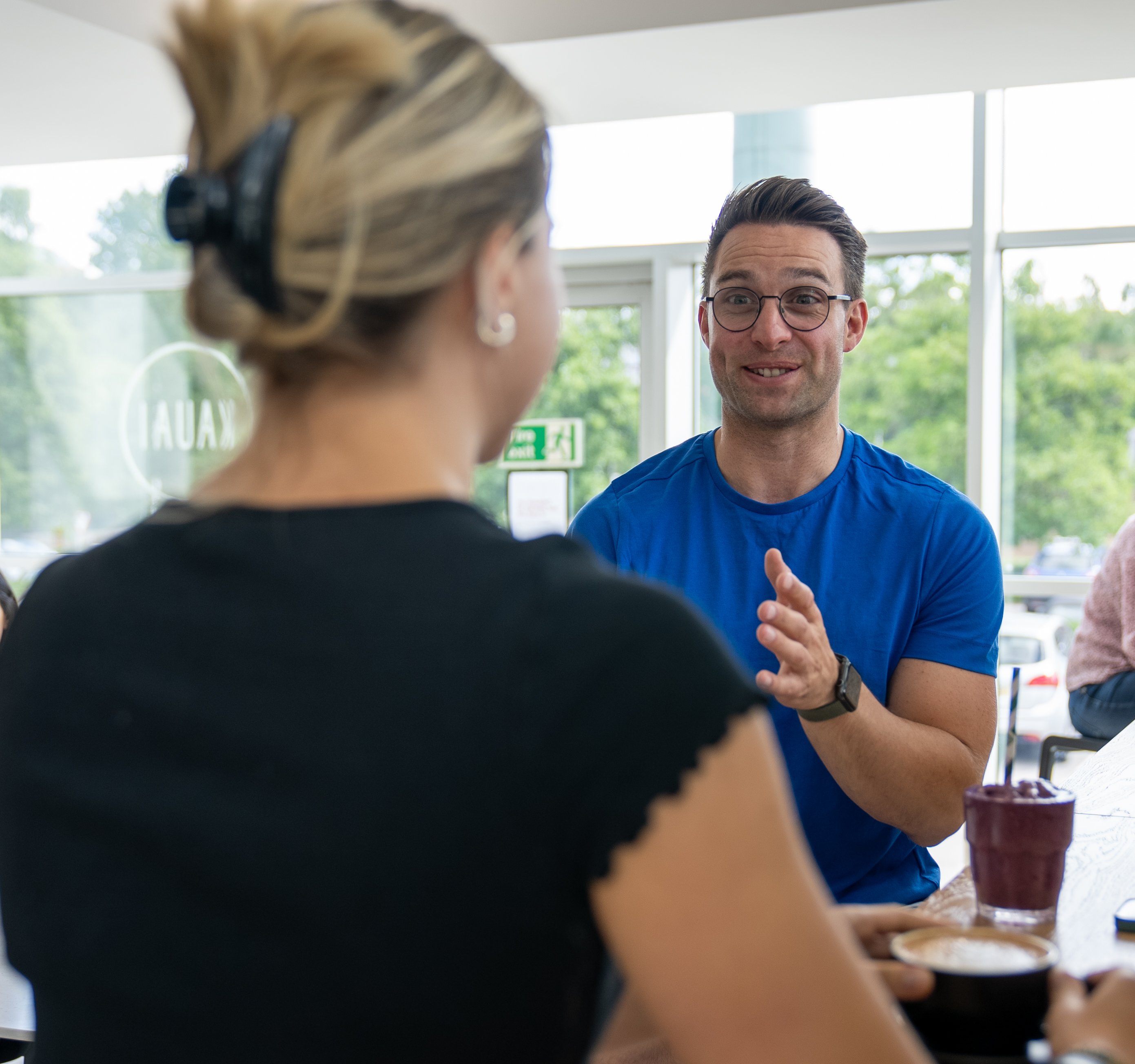 What are you waiting for? We look forward to you coming down and having your first scan with the new Boditrax 2.0 when you're next in club! Visit Boditrax for more information.