Benefits of swimming all year
8 Nov 2023 14:02PM by
Donna Collins | Head of Family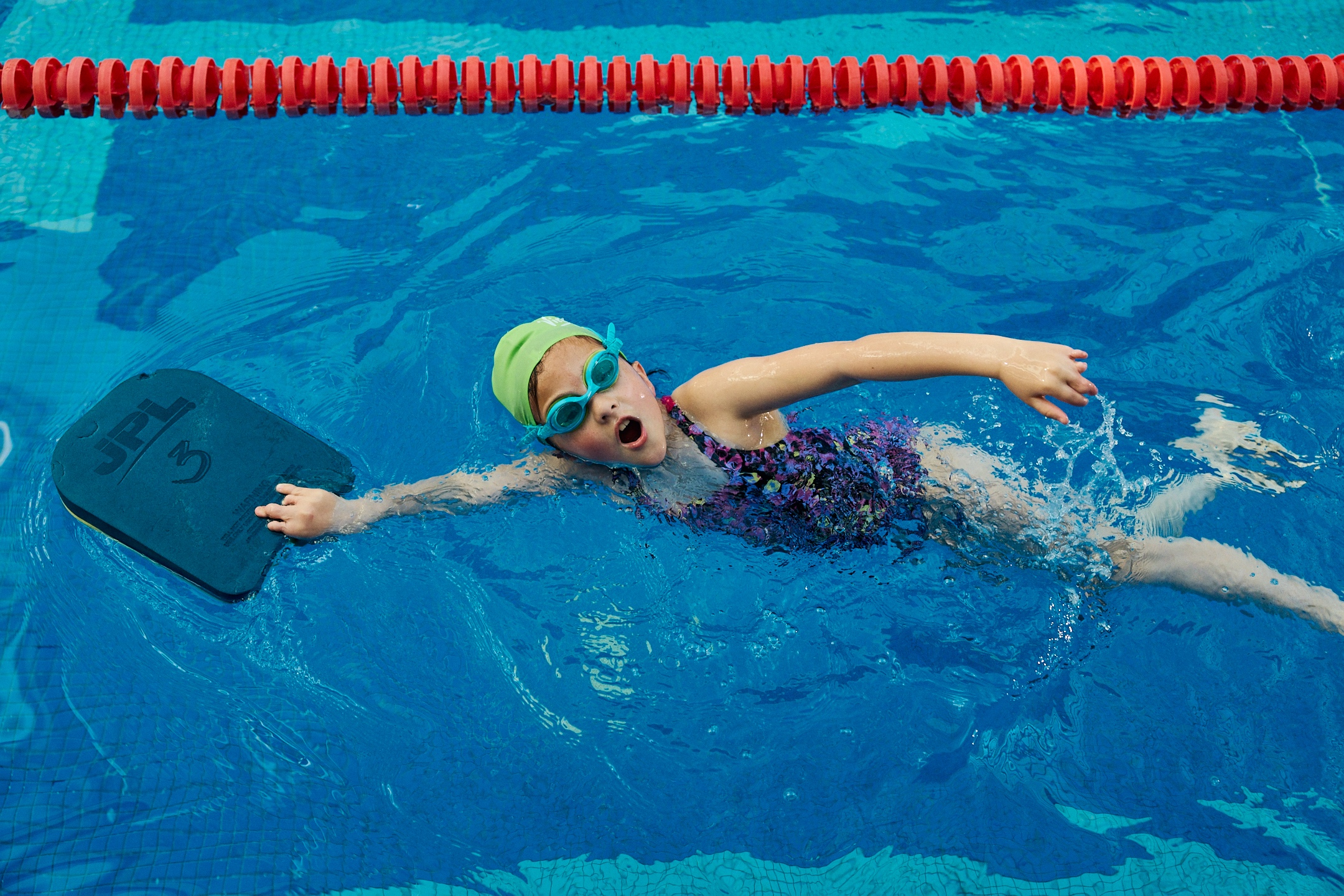 We've got good news: the Virgin Active junior swim school now runs 50 weeks out of the year! It's perfect for keeping up your children's skills, especially when they need them.

There are plenty of benefits of swimming all year round, from physical to mental and social. Find out more about how our 50-week swim programme can help your child.
Faster progress + more confidence
Nothing puts a smile on our junior swimmers' faces like moving up to the next level in their lessons. It's a massive achievement and something they should be proud of. In the Virgin Active swim school, we're constantly working our juniors to improve their skills and confidence to move up into the next class. But, when a child's swimming gets interrupted for long periods of time, it can affect how well they keep up their skills and how confident they feel in the water.

With a 50-week programme, there's just 2 weeks over Christmas where our juniors won't swim which means they can progress up into the next class much faster than before.
Consistency
Just as with our own workout programmes, consistency is key. The more you work your muscles, the more they get used to it. It's true for our junior swimmers too. By swimming regularly in weekly lessons, your children will continue to develop their strength and stamina throughout the year.
It can also help to have a consistent routine. It helps a child's days and weeks feel familiar and can instil a sense of self-confidence that they'll take with them into adulthood.

Help during the summer holidays
Until recently, the times when our juniors would be around water (at the beach or on holiday by a pool) would be the time when their swim lessons had paused for the summer. We realised that it's actually very important that children continue to build on their skills over the summer leading up to their holidays. It's also important that they keep the momentum going afterwards too. After all, summer swim skills are made all year round.
Improved mood, energy and sleep
Exercise is an excellent way to manage emotions and regulate mood. That's the same for our junior swimmers and having lessons all year round will help them to get into a regular pattern of movement. That could keep their mood stay consistent and also help you to manage shifts in their energy, particularly on the weekends and over school holidays when other areas of their routine may have changed.
We can't wait to see your juniors swimming with us this year. If you're not yet part of our swim programme, be sure to speak to our Head of Family Activities or a member of the team at reception for more information. We've also answered some frequently asked questions here.