Air Assault Bike
A Big Fan
What is it?
A fan bike with a big fanbase. These bikes create resistance as you pedal, meaning that the harder you go, the tougher it becomes. Unlike other bikes, you have to work for each rotation rather than relying on that you've built up.
What's it for?
High-Intensity Interval Training (HIIT) workouts for short, intense bursts. Warmups and for longer periods of gentle pedaling.
Who's it for?
Anyone looking to get the benefits of HIIT, or for those looking to stay warm between sets.

The Bear Crawl
Get into a crawling position, facing away from the anchor point.
Crawl away from the anchor point, driving with the legs. When you can't go any further, start crawling backwards.

The Moving Jump

Stand away from the anchor point. Jump away from it, landing with soft knees.
Continue to jump out as far as you can before stepping and allowing the Ankorr to slack.

The Run
Stand away from the anchor point. Run as far as you can away from it and then continue to run on the spot with the most resistance.
Run and allow the Ankorr to slack before going again.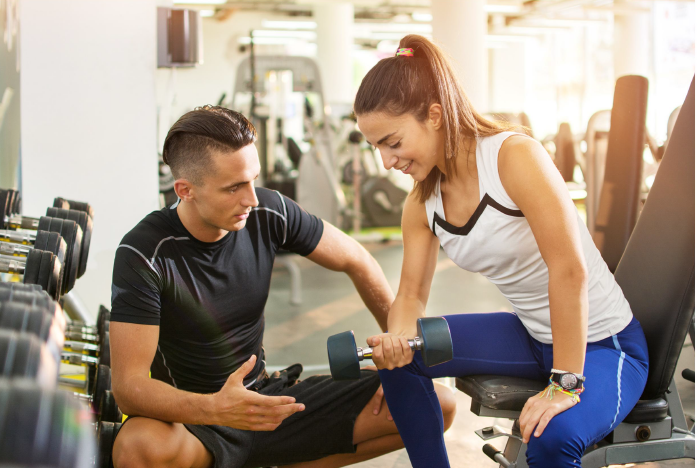 Whether you want to look good for that big day, get in shape after a baby or do your bit for a good cause, your goals - and our expert Personal Trainers will help you smash them.
Personal Training
Back & neck pain
Upper & lower limb problems
Sports injuries
Postural problems
Rehabilitation pre & post surgery
Sprains & strains
Tennis/ golfer's elbow
How It Works
We always start with a health and fitness assessment; maybe you want to look good for a holiday, lose baby weight or get active again. Perhaps you're recovering from an injury. Our experts will tailor a training plan unique to you.
How we get you there?
Scheduling exercises keeps you on track. We'll show you the latest fitness innovations and how smart use of the gym makes most of your workouts. And we inject fun into fitness, so you'll enjoy working out even more.
Body Transformation
Losing weight can be a frustrating process, but you don't have to do it alone. Our team of experts will show you the fastest, safest ways to get rid of that stubborn holiday stone while simultaneously helping you get stronger.
BODY RESTORATION
Barbican, Strand and Kensington are all available to members and non-members.