Boditrax
Don't guess it. Track it
What is it?
An incredibly intelligent set of weighing scales. This sophisticated piece of tech gives you a comprehensive breakdown of your body composition – your fat percentage, muscle mass, metabolic rate, hydration levels, overall weight and much more. It uses an undetectable electric current to systematically scan your body and all this data, which you can access online.
What's it for?
Tracking your fitness progress. Guiding your workout regime. Helping you stick to your goals.
Who's it for?
Anyone who's after a detailed understanding of their body and the effects of their workout. You're more likely to reach goals you can actually see.

What do I do with it?
Set up a Boditrax account and take your first reading. (You can do this on the gym floor, and it's best to be fairly well hydrated with an empty bladder). Your scan will take around 30 seconds. Do this twice a month to track your progress and measure your improvement.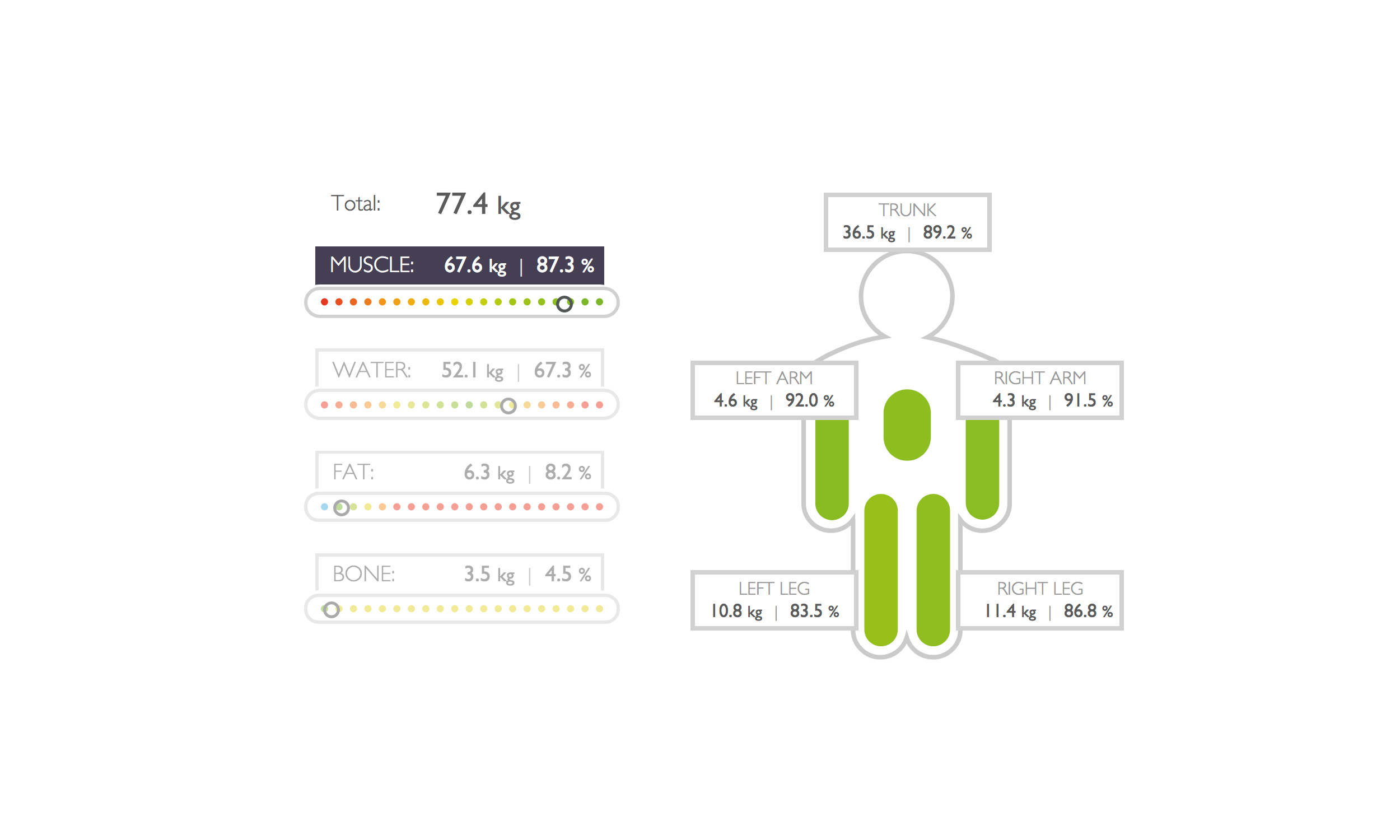 Connect your Boditrax results to the Virgin Active app and track your progress.
clubs you'll want to call home
For gyms, swims and everything in between. Find your local club today.