Boditrax
Don't guess it. Track it
What is it?
An incredibly intelligent set of weighing scales. This sophisticated piece of tech gives you a comprehensive breakdown of your body composition – your fat percentage, muscle mass, metabolic rate, hydration levels, overall weight and much more. It uses an undetectable electric current to systematically scan your body and all this data, which you can access online.
What's it for?
Tracking your fitness progress. Guiding your workout regime. Helping you stick to your goals.
Who's it for?
Anyone who's after a detailed understanding of their body and the effects of their workout. You're more likely to reach goals you can actually see.

What do I do with it?
Set up a Boditrax account and take your first reading. (You can do this on the gym floor, and it's best to be fairly well hydrated with an empty bladder.) Your scan will take around 30 seconds. Do this twice a month to track your progress and measure your improvement.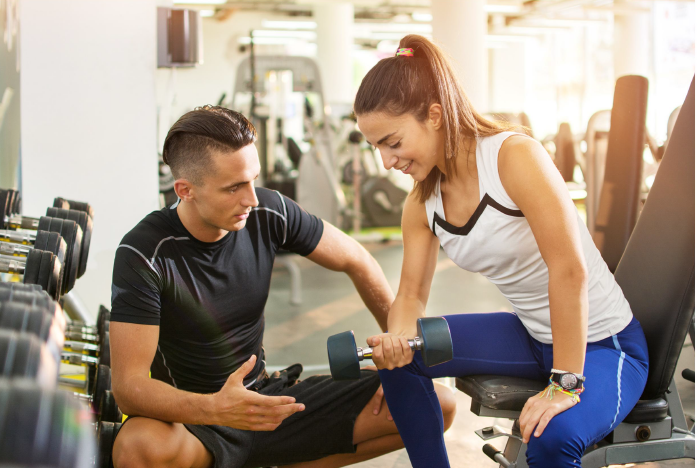 Whether you want to look good for that big day, get in shape after a baby or do your bit for a good cause, your goals - and our expert Personal Trainers will help you smash them.
Personal Training
Back & neck pain
Upper & lower limb problems
Sports injuries
Postural problems
Rehabilitation pre & post surgery
Sprains & strains
Tennis/ golfer's elbow
How It Works
We always start with a health and fitness assessment; maybe you want to look good for a holiday, lose baby weight or get active again. Perhaps you're recovering from an injury. Our experts will tailor a training plan unique to you.
How we get you there?
Scheduling exercises keeps you on track. We'll show you the latest fitness innovations and how smart use of the gym makes most of your workouts. And we inject fun into fitness, so you'll enjoy working out even more.
Body Transformation
Losing weight can be a frustrating process, but you don't have to do it alone. Our team of experts will show you the fastest, safest ways to get rid of that stubborn holiday stone while simultaneously helping you get stronger.
BODY RESTORATION
Barbican, Strand and Kensington are all available to members and non-members.