Training with bite
What is it?
A weighted rubber cylinder that works every muscle in your body from all angles. The weight to train whole muscle groups at the same time, it's a long and can be anywhere between four and 20kg.
What's it for?
Building strength and boosting cardio. Burning calories and fat. Working your body in new ways. And pushing every exercise further. That's why its name stands for vitality, performance and reconditioning.
Who's it for?
Anyone wanting to burn calories, build strength and add an extra challenge to their workouts. The varying weights mean you can tailor it to your level. And its unique design protects you from injury, too.
What do I do with it?
Anything you like. One of the most versatile pieces of kit out there, you can incorporate it into almost any exercise. Hold it to add weight to squats. Sprint with it to burn calories. Swing it to build your core. Or try these:

The Lunge
Start with the ViPR standing vertically upright in front of you.
Tip the ViPR to the right and lunge sideways to catch it with your right hand.
Tip it back to the left and lunge to catch it with your left hand.
The pull-through
Get into a plank position with the ViPR lying on the floor underneath your body, just behind your hands.
Grab the ViPR with your right hand and slide it horizontally to the right of your body.
Put your right hand back on the floor. Then use your left hand to slide the ViPR back over to the left side of your body.
Swap hands again and slide the ViPR back over to the right.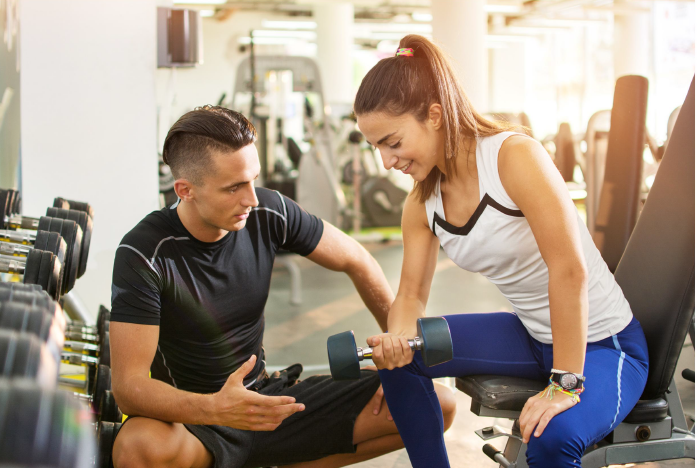 Whether you want to look good for that big day, get in shape after a baby or do your bit for a good cause, your goals - and our expert Personal Trainers will help you smash them.
Personal Training
Back & neck pain
Upper & lower limb problems
Sports injuries
Postural problems
Rehabilitation pre & post surgery
Sprains & strains
Tennis/ golfer's elbow
How It Works
We always start with a health and fitness assessment; maybe you want to look good for a holiday, lose baby weight or get active again. Perhaps you're recovering from an injury. Our experts will tailor a training plan unique to you.
How we get you there?
Scheduling exercises keeps you on track. We'll show you the latest fitness innovations and how smart use of the gym makes most of your workouts. And we inject fun into fitness, so you'll enjoy working out even more.
Body Transformation
Losing weight can be a frustrating process, but you don't have to do it alone. Our team of experts will show you the fastest, safest ways to get rid of that stubborn holiday stone while simultaneously helping you get stronger.
BODY RESTORATION
Barbican, Strand and Kensington are all available to members and non-members.