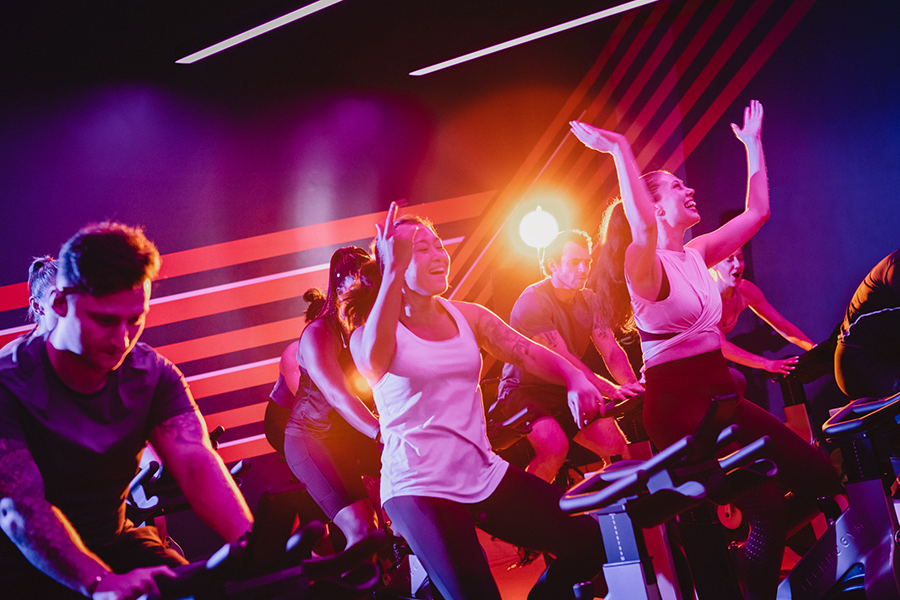 Would you like to boost engagement and increase the productivity of your workforce? Partner with Virgin Active, the preferred Health and Wellbeing provider in the industry. We offer our clients and its employees, not just a discounted gym membership but also premium products and exclusive programs and exercise experiences led by our fitness experts who specialise in movement, nutrition, mind-body and restoration.
Please email us your business requirements and one of our team members will be in touch as soon as possible.
More than a membership
As well as access to our clubs, our corporate packages can also include:
All-inclusive membership
Our memberships allow your employees access not just to our state-of-the-art gym floor but also up to 100 plus classes per week per club. Thanks to our multi-access benefit, your employees can also re-energise themselves in our relaxing pools and spa areas.
find out more
Our corporate wellbeing support to you
Home to the leading fitness activists in the industry, access enlightening talks and inspiring seminars on nutrition, reducing stress and your improving your overall wellbeing. With your corporate membership, you can enjoy exclusive classes in club or at home to suit your lifestyle.
Wellness Days
Wherever you are, we'll come to you to run interactive fitness challenges, health assessments or simply just to answer any questions around our facilities. Our PTs, fitness and membership consultants will come along to answer any questions you might have.
Open Visit Days
We will allocate company employees a complimentary access to the club nearest to you so you can get a taste of what membership feels like before committing to us.
Health Assessments
Our Boditrax stations provide blood pressure, resting heart rate and body composition. Our highly-trained PT's will translate the results to you whilst offering health tips.
Corporate packages
With a number of corporate options available for companies with 10+ employees and whether you are looking to subsidise, run a salary deduction or simply looking for a self-paid option, we've got you covered.
get in touch
see it working
Want to learn more or discuss your requirements with us? Please complete our form and we will be in touch as soon as possible.