Trainer Thursdays: Holly Knott
20 Feb 2020 14:24PM by
Virgin Active
Deadlifts, elephants and bears. Oh my! We caught up with Grid Training instructor Holly Knott.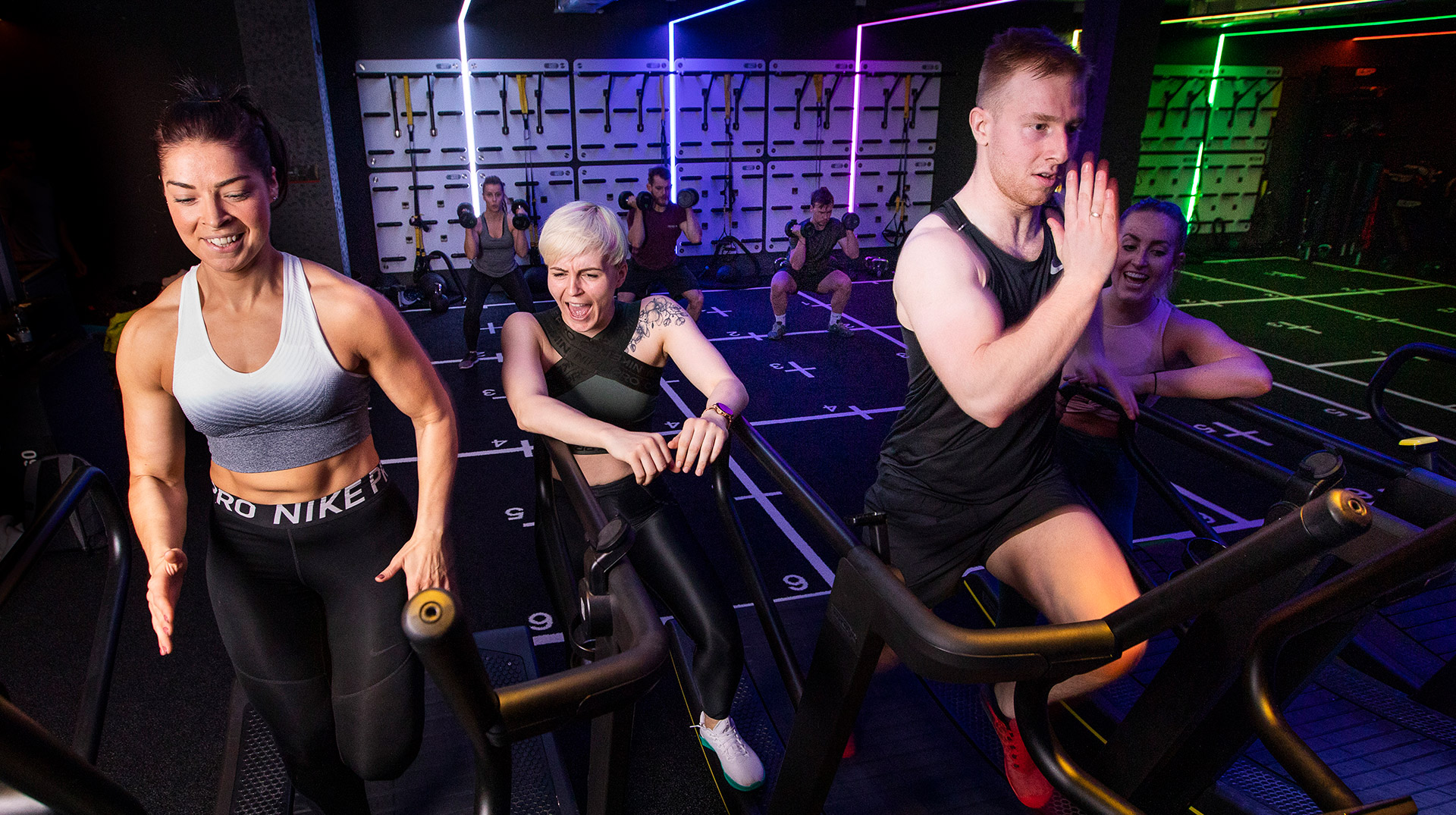 Holly (left) setting the pace.
Why did you get into fitness?
I'd put on weight due to a relationship and then the ending of it... I wanted to lose weight but very quickly joined classes and felt part of something bigger. Weight loss was a byproduct to feeling happier and stronger.

Why's it important?
Because I find it therapeutic. It's a way to disengage from life for an hour, listen to music and have some time to myself.

Favourite way to train?
Strength with a high impact finisher.
What does rest day look like?
Rest day usually looks like... a long walk to a pub for a roast dinner (normally on a Sunday) and some yoga in the evening.
Favourite move?
Deadlifts. No question.

What would you be doing if not fitness?
Safari ranger! But working with elephants or bears specifically.

Why should I try Strength and Conditioning?
S&C is everything you need. It's strength, conditioning, social, supportive.

What's for lunch?
Fish cakes and salad.
Find Holly at Virgin Active Aldersgate and Merhcant Square and jump into a Strength and Conditioning class.