What's coming up in the world of Swim at Virgin Active?
16 Nov 2021 08:48AM by
Donna Collins - Head of Family Experience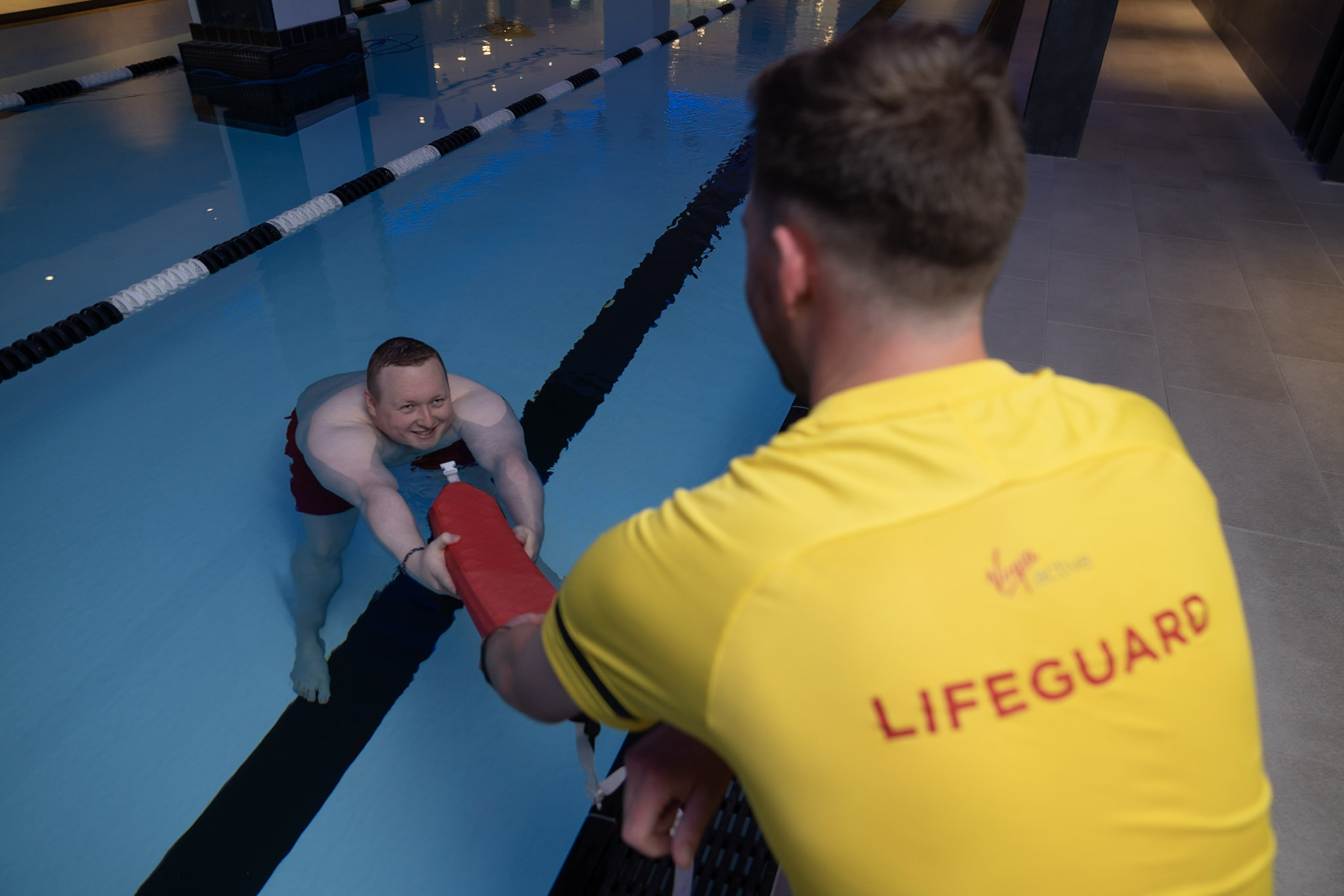 There's never a dull moment at Virgin Active and, when it comes to swimming, there's plenty to enjoy. From working on your fitness with a lane swim to creating memories with your little ones in our family swim sessions, you'll find plenty to un-wind and take care of your body and mind.
New to swim? Looking to get involved with Virgin Active? We spoke to Head of Family Experience Donna to find out what's happening in the world of Swim…
What's been happening recently in the world of Swim?
We're so happy that our juniors are back in swimming lessons and it's been brilliant to see everyone enjoying the pool again. For me, the standout moment of the year has been our recent swim gala.
Seeing over 250+ juniors racing for their club in the London Aquatics Centre was spectacular. There was such an atmosphere and community. I'm so proud to have been part of this fun-filled family experience and I'm looking forward to 2022 already!
We'd love you and your child to get involved too. As a regular swimmer, children aged 8 and above will have the opportunity to compete. So, get them started with swimming lessons today so they can be part the biggest swim event in our calendar.
We've also launched our brand-new adult swim club at Virgin Active Mill Hill (soon to be rolled out in our other clubs). If you're a keen swimmer looking to improve your technical skills, prep for your next race or improve your fitness, our Swim Club is for you. You'll find a community of like-minded swimmers and sessions designed by our team of swim experts that improve your strength endurance, technical fitness and technique. Head to the Mill Hill timetable to give it a try and keep your eyes peeled for a Swim Club coming your way soon!
What's coming up?
Level 2 Pool Lifeguarding
We've got a unique opportunity for you to train to
become a Lifeguard
with the Virgin Active Academy. This course is open to everyone aged 16 years over, even if you're not a Virgin Active member.
Here's the low-down…
When: 25 – 29 October 2021.
Time: 08:30 – 17:00 each day
Where: Virgin Active Mansion House
How much: £255
Pre-requisites: you don't need to have a prior lifeguarding qualification but you'll need to be a confident swimmer. Find out more information on our Academy page.
Swim lessons
Swim lessons are an excellent way for our juniors to build their strength and develop important life skills. It not only helps them build their confidence and fitness but is also a great opportunity to make new friends.
We've got lots of spaces left for our Spring 2022 Swim Term, starting on 3 January 2022. Whatever your level, there is something for everyone. We've got Parent & Baby lessons all the way up to squads. Speak to Reception or your Head of Family Activities to get involved.
Swim at the Virgin Active Academy
The Virgin Active Academy is your one-stop-shop for everything fitness. If you want to start or develop your career, look no further. With a range of accredited and recognised courses, there are plenty of chances to get involved around the pool. When you train with Virgin Active, you can be confident that you've trained with the best as we're experts in health and fitness. You'll also get the chance to become part of our family!
For all your swim career needs, we've got STA-approved courses launching very soon for 2022, including:
• Level 2 Pool Lifeguarding
• Baby and Pre-school award
• Level 2 Award in Teaching Swimming
• Level 2 Certificate in Teaching Swimming
Is it time you started your career in fitness?
Click here
to sign up for updates.
With so much going on, we're sure we'll see you around the pool sometime soon!