Make 2022 the year to try something new
25 Jan 2022 11:22AM by
Virgin Active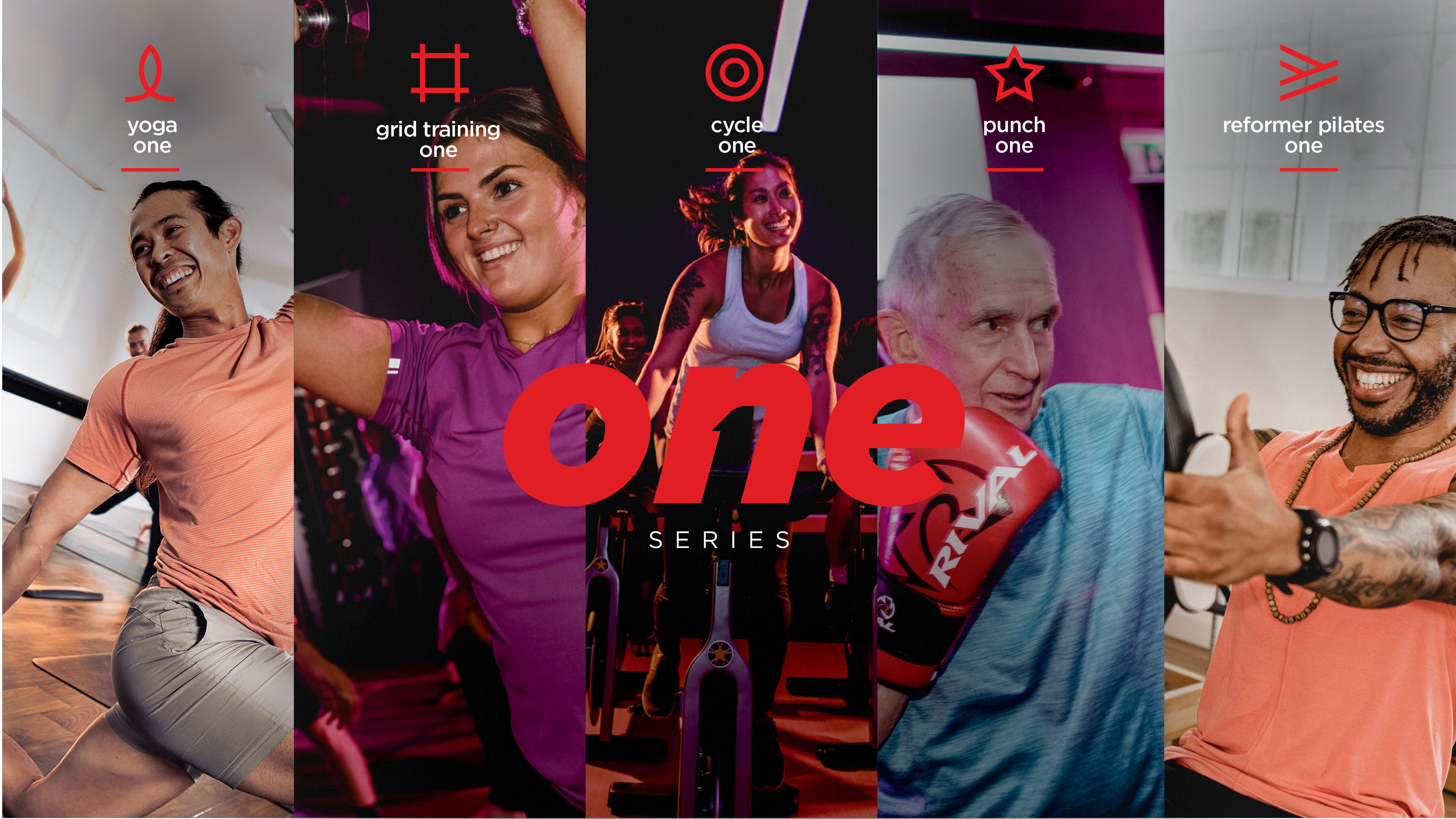 New Year, new you? The New Year is an opportunity to make a fresh start and we've really kicked off 2022 with a bang here at Virgin Active. From launching our brand new workout series called 'The One Series' to gifting each of our members with a free 45 minute Kickstart session with one of our Personal Trainers, we're already feeling energised for the year ahead.
Take it easy this January
As you head into the New Year, you might feel pressure to be smashing your resolutions and achieving progress early on. We want to encourage each and every one of our members to try their best but most of all, to take it easy on yourself. And if you need a hand with feeling on top of the world and getting your fitness to where you want to be this year, we're here to help you. Succeeding is about giving it your best shot, not always finishing first.
Set your fitness goals with a Kickstart session
So… where do you start? It's important to set some fitness goals. This will help you to track your progress and celebrate the small wins.
Make small changes and don't try to do it all at once. We've gifted each of our members a 45 minute session with one of our Personal Trainers to talk about your goals and assess your current fitness to find workouts that are right for you. Our Marketing Director Louise Jones is new to the world of Personal Training and loved her Kickstart session so much she's signed up for a program with her Personal Trainer.
"I just cannot give up chocolate this January but what I can do is shake up my fitness routine. My Personal Trainer Ricky at Bank has been so supportive, showing me new equipment on the gym floor. I didn't think I'd be adding deadlifts to my running regime but here we are! I'm looking to lose a few lockdown pounds and I'm loving seeing the results."
Are you a Virgin Active member? You can claim yours right
here.
Try something new with The One Series classes
Never taken a jab in a Boxing studio? Skipped right past the Grid Training floor? Maybe you're yet to climb on a Reformer Pilates bed. If this sounds like you, The One Series is right up your street. Classes include:
• Mindful Yoga
• High-intensity Grid Training
• Core-strengthening Pilates
• Pumping Cycle
• Stamina-boosting Punch
Whether you're looking to try something brand new or just want to keep working out at the same pace, there's something for everyone. We particularly loved this comment from one of our members who gave Grid Training One a shot this January: "First time I have done a Grid Training class. Great intro, clear instructions and good vibes." This is what it's all about, we love hearing your feedback! Sounds good? Members can book a class in our App today.
If you're looking to find out a little more, you can read up right
here.
Need a routine to keep you motivated?
There's a real proven benefit to shaking things up when it comes to your fitness and sometimes planning out your week can help to make sure you are mixing up your workouts. Matt Harras, our Head of Programming has put together a week of fitness to inspire you…
Monday:
Head into club and start the week off right with a Grid Training One workout. This will be sure to get the blood flowing on a Monday.
Tuesday:
Enjoy a mindful meditation online via our App with Yoga Calm. It's a really great way to settle your mind.
Wednesday:
Saddle up in Cycle One, the music will have you peddling away. A great mid-week workout to keep you moving.
Thursday:
Go for a lunchtime walk. Breathe in the fresh air and enjoy some time with no technology.
Friday:
Enjoy a rest day. You've earned it!
Saturday:
If you work Monday to Friday, Saturday is a perfect time to start the weekend with a Kickstart session, followed by a trip to the spa. A real treat.
Sunday:
Another well-earned rest day. Sunday's are for roast dinners, right?
Create healthy habits this New Year
We hope that our top tips have inspired you to get moving this January. As we reset, it's time to create some healthy habits to move forward with. Whether you're looking for some advice or interested in trying something new, we've got you covered. We'd love to know how you get on, so drop us a message on social media or grab one of our people in club. Let's make the most of 2022 together!