Reformer Pilates - what's it really like?
27 Jan 2022 16:10PM by
Jemima Jones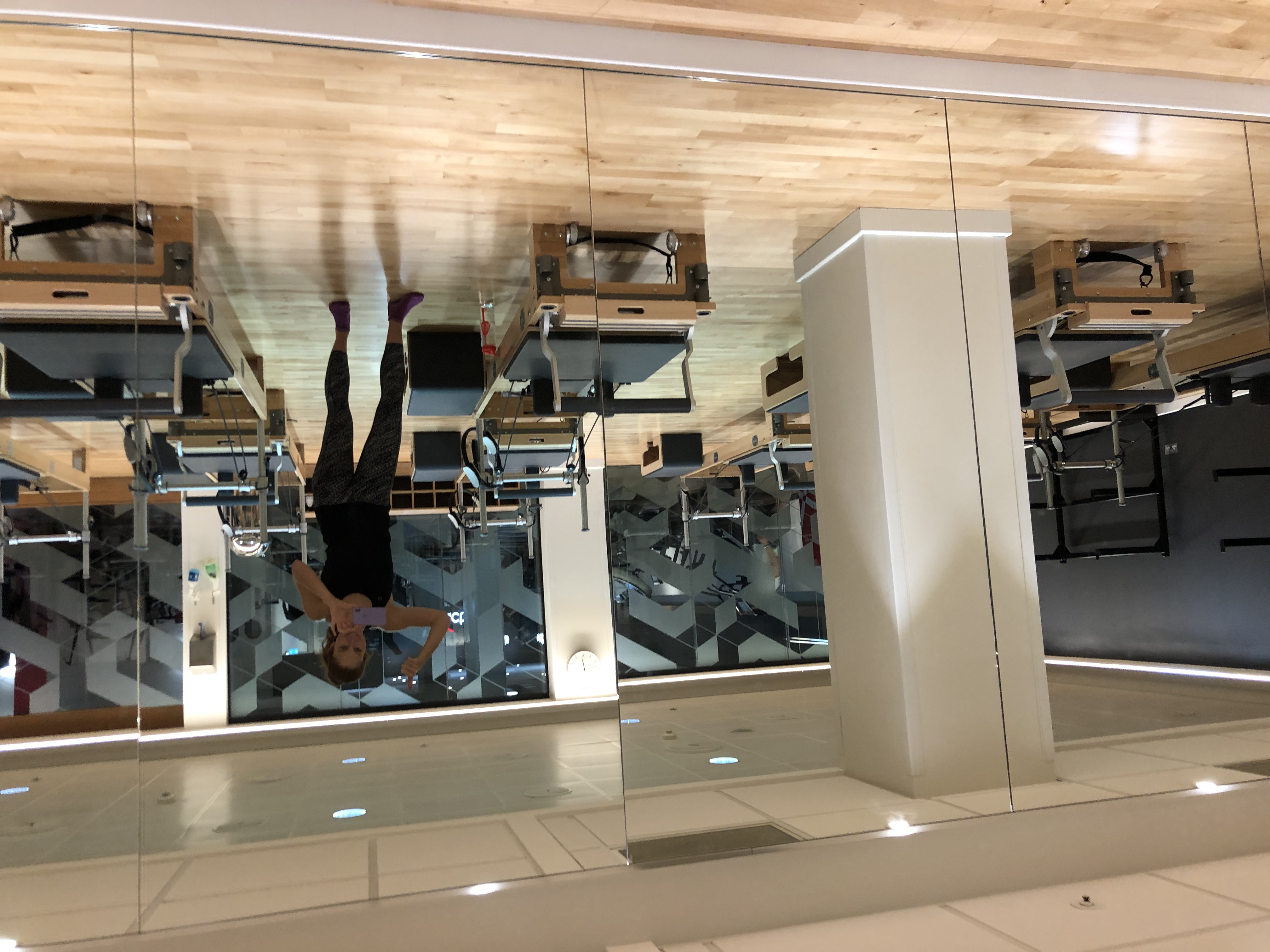 Ever fancied trying Reformer Pilates but not sure what it's like? We sent one of our team to try it for you! Here she is…
I'm Jemima, Virgin Active's Marketing Executive. I'm the one who manages the photo shoots and gets the top shots onto posters, screens and stickers for you in club.
As a regular netball player, I love to keep moving but I'm hoping that adding Reformer Pilates will give my routine a little something different. Last week I booked into Virgin Active Bank to check out their new Reformer Pilates studio. (Spoiler alert, if you want a full body workout you need to book in now!) The brand new studio was stunning with a fabulous finish, lots of space to stretch and lose yourself in the movement.
I've done Reformer Pilates before so I decided to go for an intermediate class, led by one of our wonderful instructors, Jummy Bankole. I was a bit nervous as this was my first workout post-Christmas. Keep reading to see how I got on…
Before we get into it, what is Reformer Pilates?
The reformer consists of a platform that slides back and forth on wheels, connected to a series of colour-coded metal springs that provide resistance. Emma Marie, our Head of Pilates here at Virgin Active says "Reformers take Pilates beyond the mat and we use them to move, challenging you to use control as you seamlessly slide and glide through a full body workout."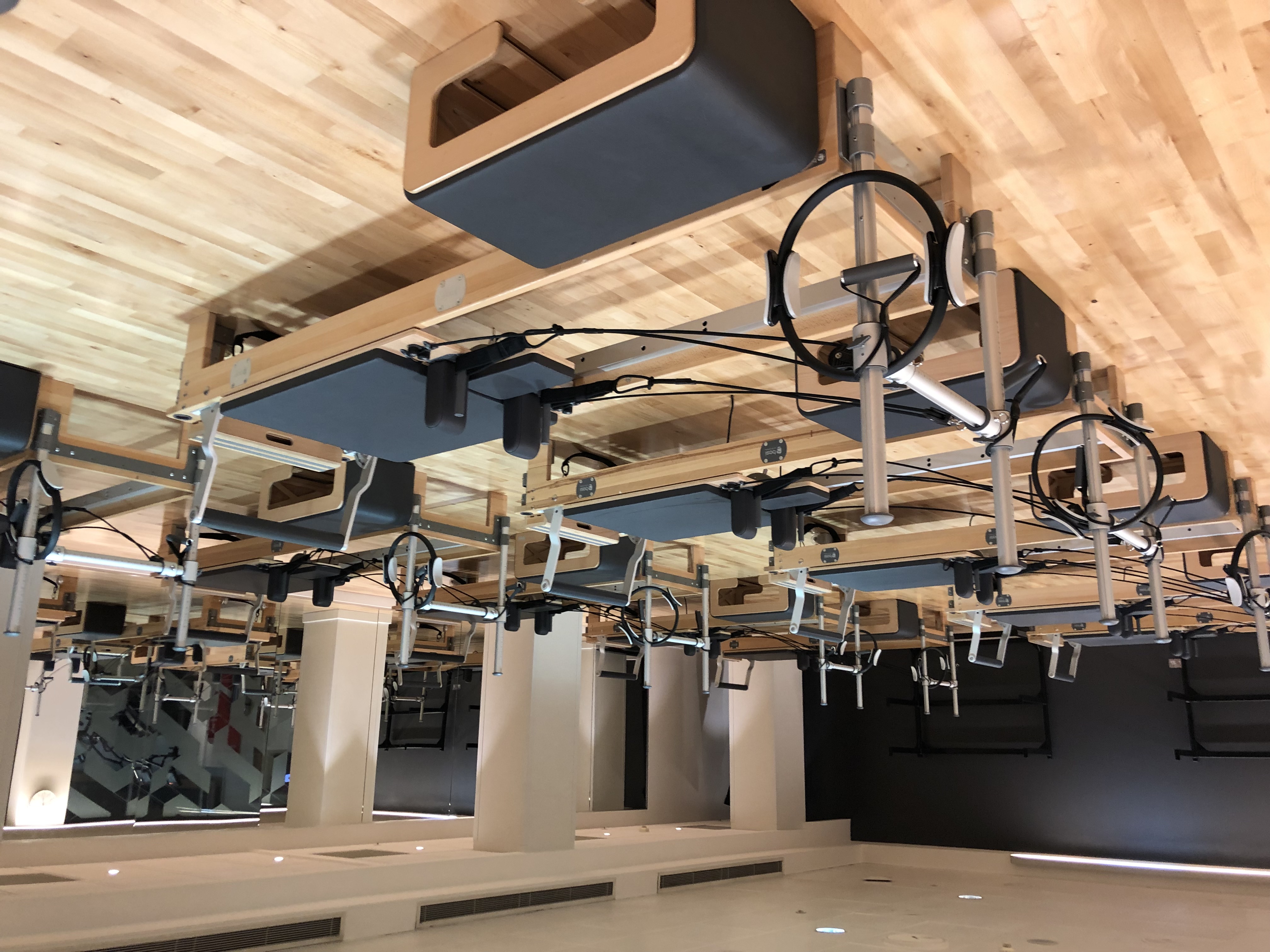 What we worked on
The great thing about Reformer Pilates is that it works out your whole body. We started with a warm up of 'marching' while lying on the bed and then moved on to some deep lunges, using the reformer carriage to take the stretch that little bit further.
Then it was all about the core and you'd be surprised at how tiny movements can make you feel the burn! Finally, we finished the class off with arms and Jummy encouraged us to keep going all the way up until the last minute. The following day I could barely hail the bus down but, as they say, 'no pain, no gain' and I've already booked into next week's class.
Why I love it
One of the reasons that I love adding Reformer Pilates to my workout routine is that it's so beneficial to the body. It helps you to build the foundations that support all over dynamic body movement. Running and Netball are both regular activities for me so Reformer Pilates helps me to lengthen and stretch those muscles that are normally tense and overworked. I walked out of the class feeling an inch taller. You can definitely count me in for a bit of fun, a solid workout and a sit in the sauna after!
Reformer Pilates is a huge hit. If you're in the city, make sure you book into Virgin Active Bank to see the new studio. I'll be a regular, so if you see me, give me a wave!
Want to make Reformer Pilates more than just something you do after work? Consider becoming a Reformer Pilates instructor! We've got spaces in our upcoming Academy course. Find out more here.
Never tried Reformer Pilates before?
I know the beds look a bit scary. But Reformer Pilates One classes really are the best way to get to grips with the Reformer bed if it's your first time. I love working on my core strength and if it's something you want to work on too, I can't recommend Reformer Pilates One enough! A few of my friends have always been intrigued by Reformer, but been a little nervous to try it out for the first time. Now that we've launched Reformer as part of our new One Series classes, they feel a little more confident to try it and have booked themselves in for a class. I would highly recommend giving it a go; it's a safe space to try something you haven't done before. Keen to give it a go? Find out more
here.