A day in the life of a Virgin Voyages sailor
23 Mar 2022 11:09AM by
Carolina Ortiz and Christine Babicz - Content Executives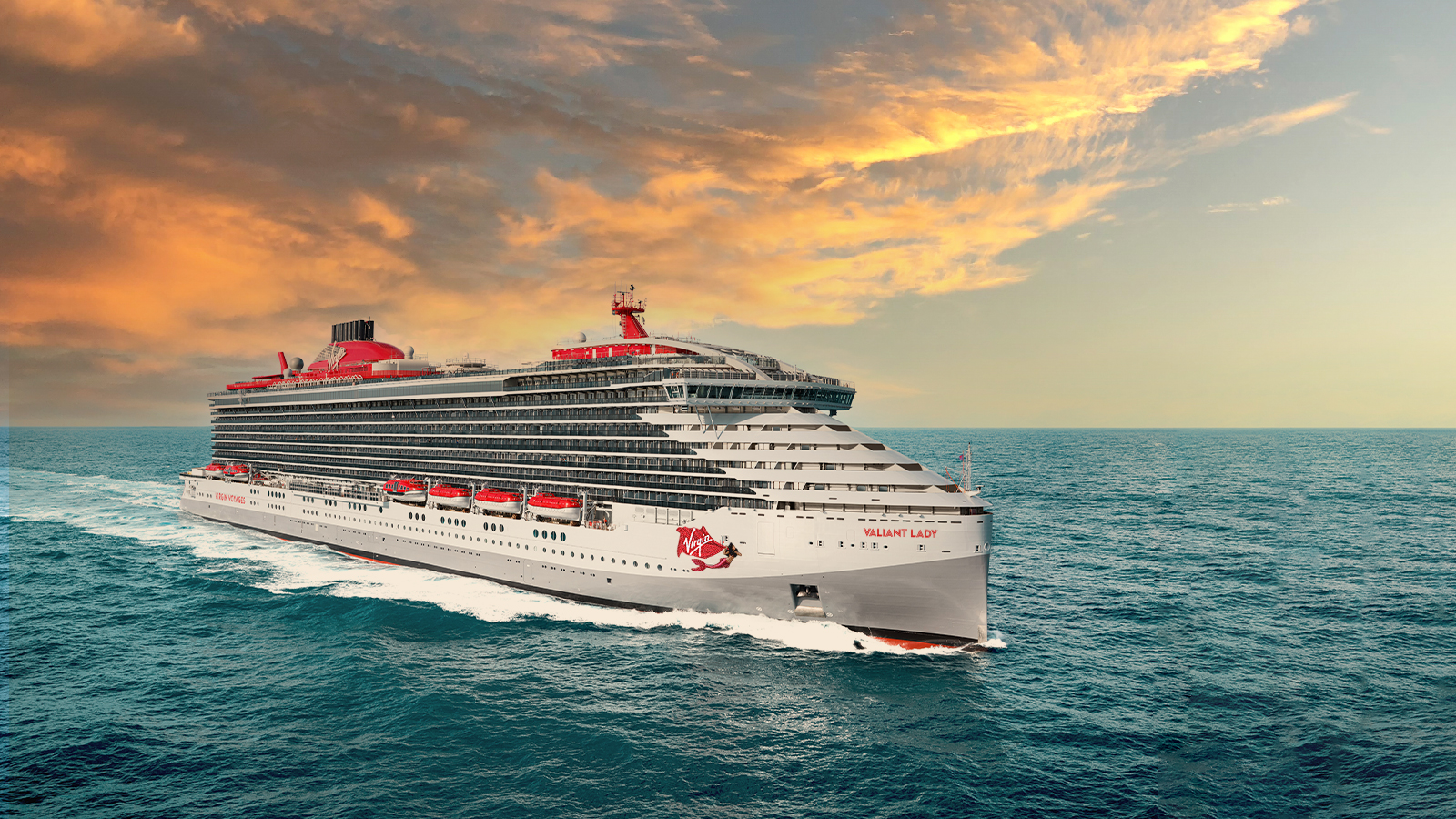 Ahoy sailors! Our friends at Virgin Voyages have been setting sail for maiden voyages on their brand new cruise liners. Here at Virgin Active, some of the team were lucky enough to be invited aboard their newest ship, the Valiant Lady, to find out exactly how Virgin Voyages are redefining the cruise holiday. Here's a sneak peek of how we spent our time on board.
Filming workouts to help you get into ship shape
We sailed the Valiant Lady's 3-day trip from Portsmouth to Zeebrugge. We had one day at sea and another in Belgium with travel time either side. As a Marketing team, this was a great opportunity for us to make the most of the incredible backdrops and facilities on board for filming.
On our sea day, we took on the salty air with a morning shoot on the top deck of the ship. With a handful of our Activists on board and our Video Producers sailing with us, we dived straight into a Grid Training workout with Tom and Kyle. Check it out in our App now.
After we'd wrapped up filming and packed away our equipment, we took a little lunch break. Freshly prepared food, sunbathing in the Jacuzzi, a quick trip to the ladyship's very own ice cream parlour and a power nap, were all in order. Hey, it's all about balance! Most of the team had never been cruising before and with so much to do on a Virgin Voyages ship, you don't want to miss a thing.
Salty Sea (Downward) Dog
After lunch, we headed back to work in the ship's custom-made yoga studio. It's just one of many fitness facilities we tried out on board. With a 250 metre top-deck running track, weights equipment, cardio machines and a swimming pool, we were spoiled for choice. Our Exec team even gave a morning Cycle class a spin while our Head of Family tried her hands in the top deck boxing ring!
We had to get something for our Yogis… With the waves giving our Yoga Activist Evelyn that extra challenge, the Marketing team filmed another class for our App. Check it out now.
Shows that really push the boat out
Once we'd finished with filming, it was time to quickly spruce up before heading out for the final get together – and it did not disappoint.
The evening kicked off with a theatrical extravaganza in what can only be described as circus meets Shakespeare. Duel Reality is one of the many shows you can catch on board throughout your voyage and it gets a big thumbs up from us. Filled with bold entertainment and talented performers, this particular show was a retelling of that classic story of star-crossed lovers, complete with flips, spins and audience involvement.
After the show, we were booked into one of the ship's restaurants, the Pink Agave, for an evening of Mexican dishes. As well as enjoying what the ladyship had to offer, we also took this time to get closer to our friends from across the Virgin companies, sharing updates and upcoming projects.
The night ended with the crème de la crème of parties, Virgin-style: the Scarlett Night. With our expert dancer and Activist Kyle on board, we had to pay a visit to The Manor, the on board nightclub. It was a final opportunity for everyone to put on their red frocks, celebrate their hard work and let their hair down.
Will you be their next sailor?
It's safe to say that we had no idea what to expect from setting sail with Virgin Voyages' second ladyship. Redefining "boujee" (only much classier than The Apprentice) is exactly what this cruise does, with its state-of-the-art gym and swim facilities, immersive entertainment, and unlimited choice of food, let's just say they can roll out that Scarlett carpet for us again any time.
Fancy sailing away on a Virgin Voyages adult-only cruise? Check out their website for upcoming sailings. And don't forget to check out our App next week for our latest online workouts from the ship!