What is Reformer Recovery?
1 Sep 2023 10:15AM by
Desta Smith - Pilates Activist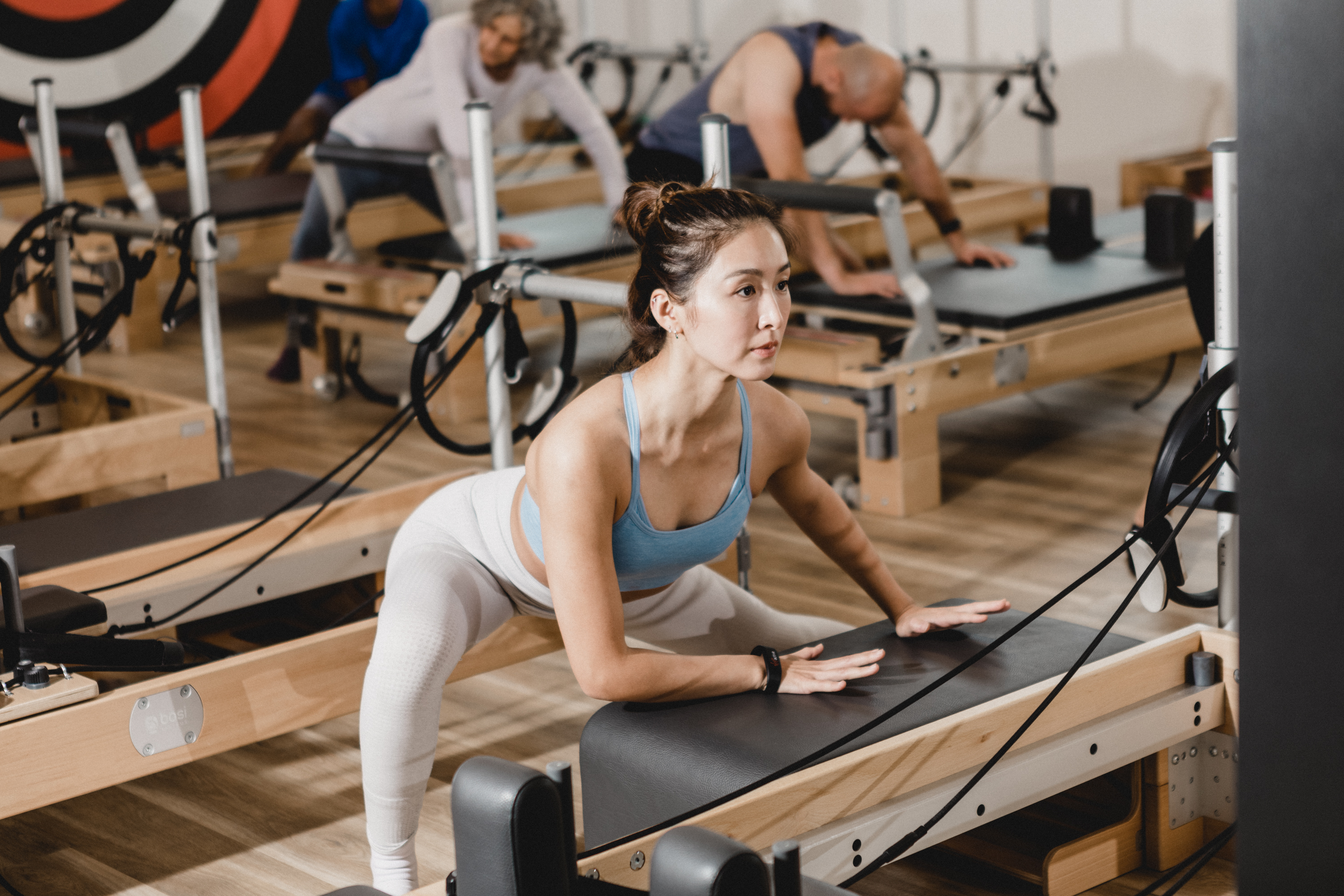 At Virgin Active, we love introducing new exercise experiences. Our Reformer Pilates classes (which come included in your membership) are a firm favourite with our members and we've been running them for a number of years – with more coming to our other clubs soon!
We've found that when people think about Reformer Pilates, they don't realise what a dynamic exercise it is. While you might have a few gentler movements, the majority of our Reformer Pilates classes are centred on building strong muscles through low-impact exercises.
That said, we've recently noticed the importance of Reformer Pilates for recovery. It's particularly useful as a way to keep yourself healthy on a rest day or when you're recovering from a break in exercise. So, we're introducing Reformer Recovery.
Here's a little more about our new concept…
What is 'Reformer Recovery'?
Since recovery is such an important part of your overall wellbeing, we wanted to offer our members something that helps them get there. After all, we're all about making movement easier.
Reformer Recovery is your place to truly soften, unwind and let go. In our signature class, you'll be guided through a variety of stretches that soften and lengthen tissues and fibres in all the right places. Using a combination of static and dynamic stretches and holds, you'll leave feeling clear, centred and balanced.
No matter what your goal is or how you choose to train, Reformer Recovery is the place that creates the sense of wholeness we all deserve. Sounds dreamy, right?
Why should I do Reformer Recovery?
Everyone needs recovery, no matter what your training schedule. Rest days or days where you only do gentle movement help your muscles to heal and grow stronger. That will not only allow you to develop your strength but also helps to protect you against injury.
So when it comes to Reformer Recovery, our class is for everyone. Yes, even if you've never done Reformer Pilates before. Our experienced instructors will guide you through every move so you won't be stuck wondering what to do.
The only thing you need to focus on is lengthening those muscles and letting the feel-good in.
Where can I do Reformer Recovery?
From October 2023, we'll start bringing Reformer Recovery to our clubs. We'll be offering it everywhere we do Reformer Pilates. To find out where your nearest class is, search for a club
here
or
find out more about Reformer Recovery.
We look forward to seeing you giving our new concept a go very soon!