Here's how Activist Dave got into boxing...
22 Jul 2022 10:39AM by
Virgin Active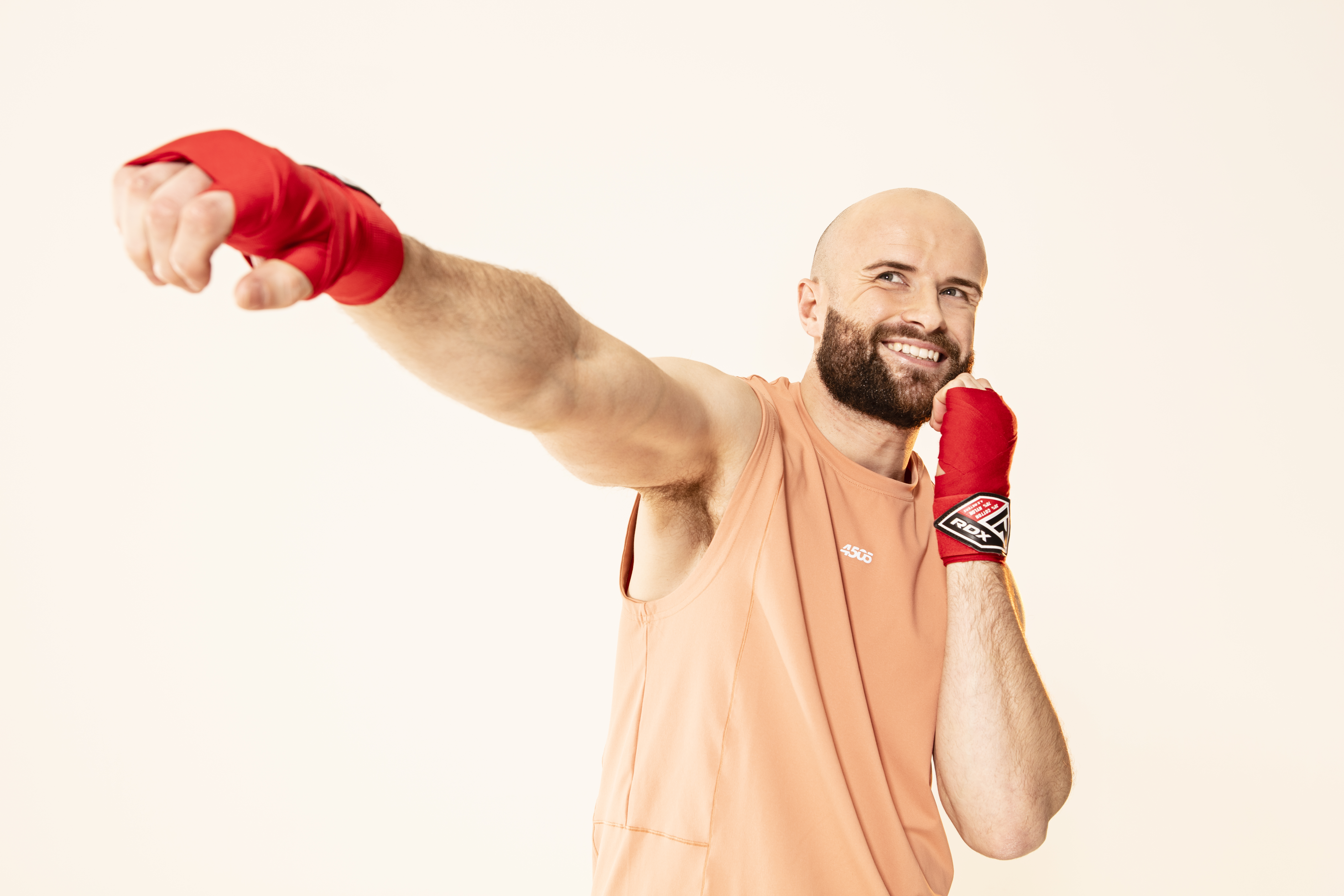 Here at Virgin Active, our members love getting their gloves on for a spot of boxing in our Boxing classes and one of the things that keeps them coming back time and time again are our expert instructors.
This week, we spoke to
Boxing Activist
, Dave Gordon to find out how he got into Boxing and what he loves about it. Whether you're looking to be the next Anthony Joshua, Nicola Adams or just learn some new skills, read on to follow in Dave's footsteps…
So, Dave, how did you get into boxing?
I've always been interested in combat sports. I got my first exposure when I was living in the south of England, I went to give it a go with a mate. I've been in the boxing world ever since!
Who is your boxing idol?
For me, it has to be Tyson Fury. The man's story is incredible, going from becoming a world champion (one of the biggest highs on earth), to the darkest holes of depression and then turning it all back around.
I think it's important for people to see that things can always get better and you need to speak to people and get the right help, when necessary, no matter who you are.
What's your favourite punch to throw?
I don't think you can beat a well-timed overhand; it's so satisfying to see it come off!
What do you enjoy most about your training?
I actually really enjoy the conditioning aspect of the sport, whether that's on the bag or on an air bike. It's that euphoric feeling after putting yourself through the hard work that we chase.
Do you have any tips for people wanting to start out with boxing?
Be consistent and most importantly find a coach, in person. There is so much floating about online but get someone who can teach you the absolute fundamentals before anything else, and of course enjoy the learning process.
What does it mean for you to coach in the world of boxing?
It means everything. I absolutely love what I do which I realise is so lucky. I think for me I just love being a part of the huge preparation that goes into about 30 minutes of competition at the end of it. It gives you an appreciation of what hard work really is.
What do you think Boxing will look like at Virgin Active in the next year?
I'm not sure I can answer this is one in a few sentences! But, I envision us bringing a real, authentic boxing experience across the UK, where people can learn a new skill whilst getting fit. And of course, I'm super excited about our Contender Boxing gaining more traction across the country as well – what better way to test yourself and have fun whilst doing it?
What's one boxing myth that we should bust?
'Boxing is for boys'. I love the fact that we're seeing more and more female members come through and get involved regularly with our boxing classes, it's great. In fact, I'd love those people who think it's 'for the boys' to say that to Chantelle Cameron and then report back to me, they'll have changed their tune!!
Feeling like you want to give boxing a try? Pack a punch in one of our Boxing classes.
Find out more here.
If you like the sound of a bit of boxing, why not give it a go? Dave hosted a rooftop boxing workout right by St. Paul's cathedral just for International Boxing Day. Enjoy!