Yoga for anxiety
16 May 2023 17:55PM by
Tal Zalel - Yoga Activist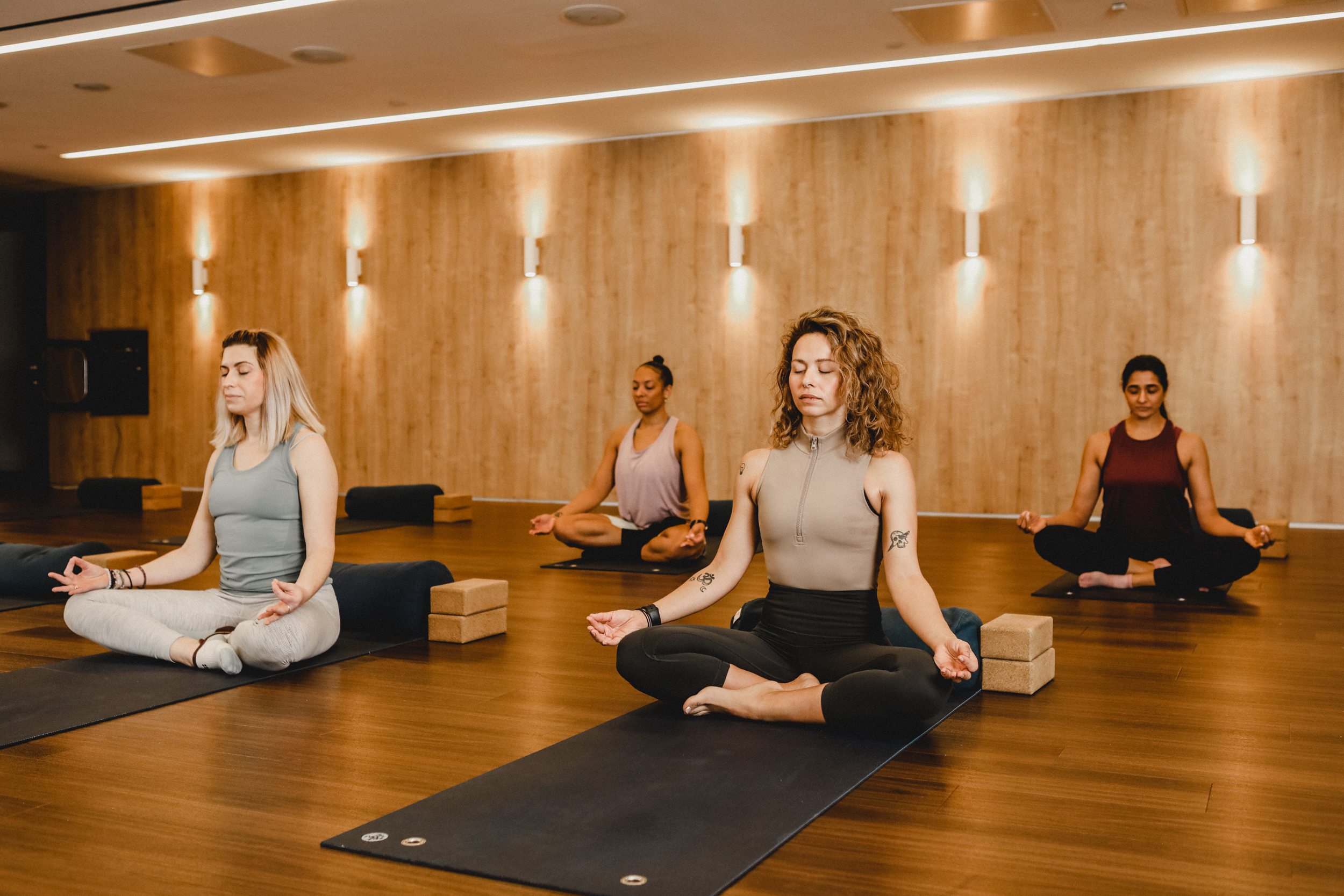 Research has shown that exercise is a great way to help with feelings of anxiety and stress. Not only does it flood your brain with feel-good endorphins but it also gives your mind space to focus on something else, can improve you self-confidence and also might even help you meet some new friends (or a support network) along the way.
What is anxiety?
We all experience anxiety from time to time and there are lots of reasons why. It can be connected to a job, school, a relationship, social situations, how we feel about ourselves, or a change in our life.
If we don't know how to cope with our feelings of anxiety, they can get out of control and stop us from doing the things we need or want to do. The more often and the longer we feel anxious, the more it can become a problem.
How can I use Yoga to feel less anxious?
Dealing with anxiety can be hard. But there are some things we can do to manage these tough feelings.
Focus on your breathing
'Box breathing' is a great exercise to try. Simply breathe in for four counts, hold your breath for four counts, breathe out for four counts and hold for four counts. Then repeat. You'll also have lots of opportunity to practice your breathing with pranayama in
our Yoga classes.
Get moving
Exercise is a good way of dealing with anxiety. If you can't manage a lot, sometimes a simple walk is enough. Just getting yourself to that place or onto the mat is enough. Then you can see what you can manage from there. Take it at your pace.
For the days when getting outside seems a little tricky, we also have online Yoga classes on our app too.
Get quality sleep and rest
Prioritising a sleep or wind-down routine can help with feelings of anxiety. That might look like turning off your phone a few hours early, reading in bed or having a warm bath. Our
Yoga Calm
classes also help to put you in a more serene state of mind.
Other ways that our classes can help your anxiety
Spend time socialising
It doesn't just have to be with friends. Socialising is about human interaction. It could be hanging out with people in the gym or your fellow yogis.
Connect
Speak to people (whether close friends, family or someone else who you trust) and tell them how you feel. Sharing the load can help.
Give these tips a try and we look forward to seeing you on the mat!