boxing foundation course
Are you passionate about boxing? Get stuck into your fitness career and become a boxing instructor at the Virgin Active academy based in Mansion House, London and learn how to provide the best boxing classes in the industry.
why become a boxing instructor?
This course is truly the first of its kind and has a unique offering. Designed by a professional boxer and Head of Boxing at Virgin Active UK, Amy Andrew, this exciting course will give you all the tools you need to jumpstart your career as a boxing instructor.
The Virgin Active Academy sets to raise the standard of boxing training in the fitness industry, helping trainers become leading experts in boxing and pad work.
So put on your boxing gloves and join us!
In just four days, you will gain a full understanding of the sport and learn the essentials of teaching boxing correctly to clients in a group exercise class or Personal Training setting. Specialise as a certified boxing instructor and set yourself apart from the competition.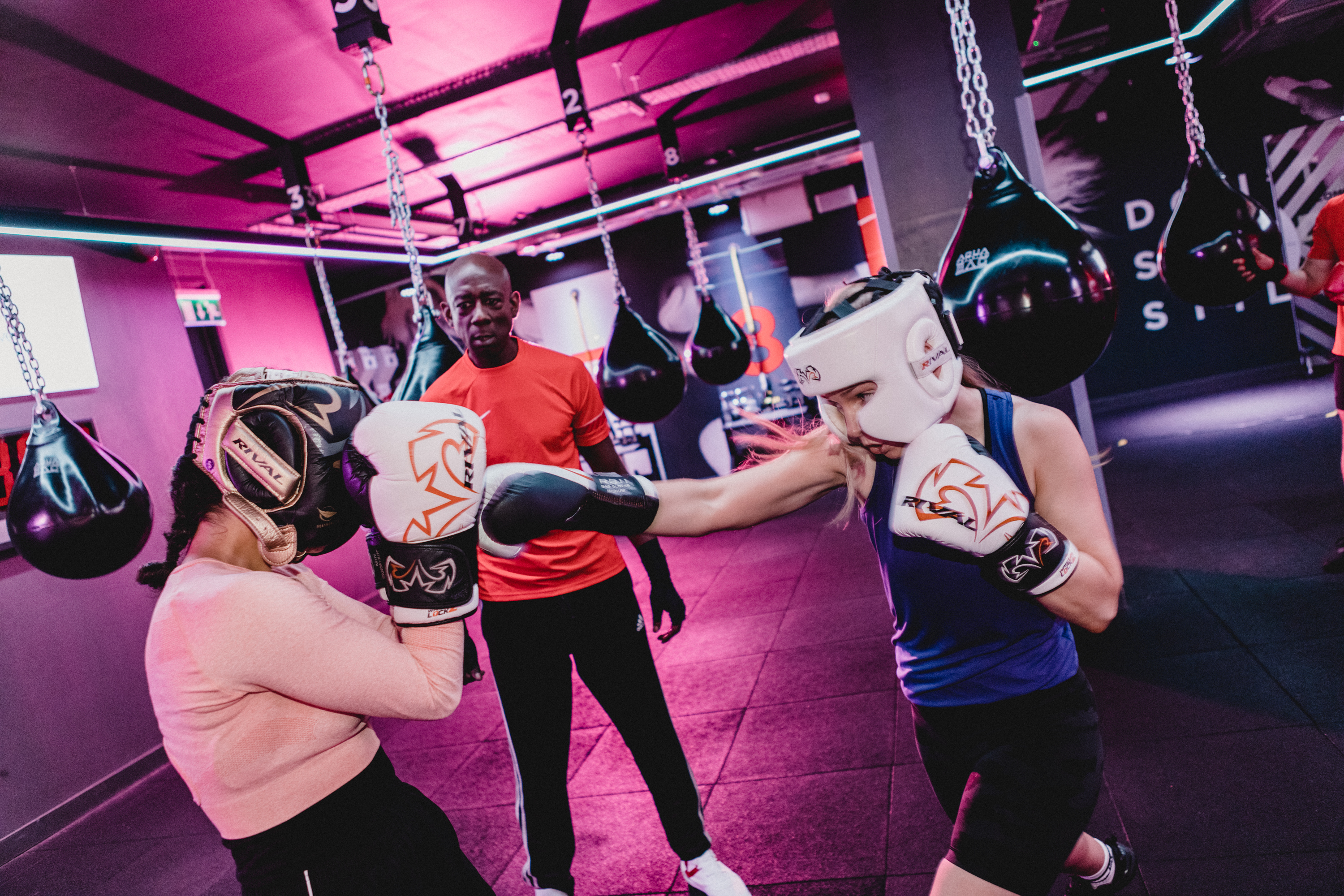 why take your boxing foundation course with Virgin Active academy?
Gain a solid understanding of the foundations of boxing and master shots, footwork, combinations, defence, punching safety and how to support boxing fitness training.
Experience an entire day dedicated to pad holding, fitness and competitive pad work.
Come away from the sessions with an in-depth knowledge of the sport, equivalent to what is available at an amateur or professional course at this level, but aimed at fitness clients, rather than competitive coaching.
join us today
If you want to know more about becoming a boxing instructor or would like to enrol on our boxing foundation course, we'd love to help. Contact our team today and get started on your journey.
Our boxing foundation course runs between 09:00 - 17:00 over 4 days over 2 weekends from the dates below at The Virgin Active Academy in Mansion House, London.
Course commencing 12 March 2022
Day 1 - Saturday 12 March
Day 2 - Sunday 13 March
Day 3 - Saturday 19 March
Day 4 - Sunday 20 March