STA Level 3 Award in Emergency First Aid at Work
Save lives by taking a one-day Emergency First Aid course with the Virgin Active academy.
Why become an emergency first aider?
Accidents at work are actually more common than you'd think. Whatever role you have in the workplace, if you know first aid, you can potentially save a person's life in an emergency. You can also provide the skills and knowledge needed for others to stay safe in the office.
Whether you're interested in receiving first aid training for the first time, or need a refresher to upgrade your skill set, our course is a chance to work with the best, learn something new and lead the way for a safer working environment.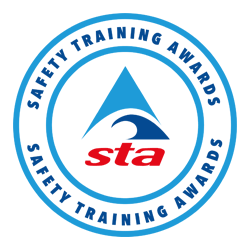 Why take the Emergency First Aid at Work course with the Virgin Active academy?

With this course under your belt, you'll know how to manage an emergency and give general first aid treatment. You'll become a designated first aider in your workplace.
If you need to hold a first aid qualification, but don't require an advanced First Aid at Work certificate, our course covers all general first aid situations you may need to deal with, including treatment of:
Unresponsive casualties
Shock
Bleeding and wounds
CPR
Choking
Minor injuries
How will the course be assessed?
The course is created and accredited by the nationally recognised Safety Training Awards (STA), and delivered by our expert First Aid tutors. You'll get stuck into practical demonstrations and classroom-based modules to understand first aid on a deeper level. Our Emergency First Aid at Work course is also valid for 3 years and endorsed by CIMSPA, who are industry leaders in sport and physical activity.
Upon successful completion, you'll receive a digital certificate from Safety Training Awards within 4-weeks, subject to the quality assurance process.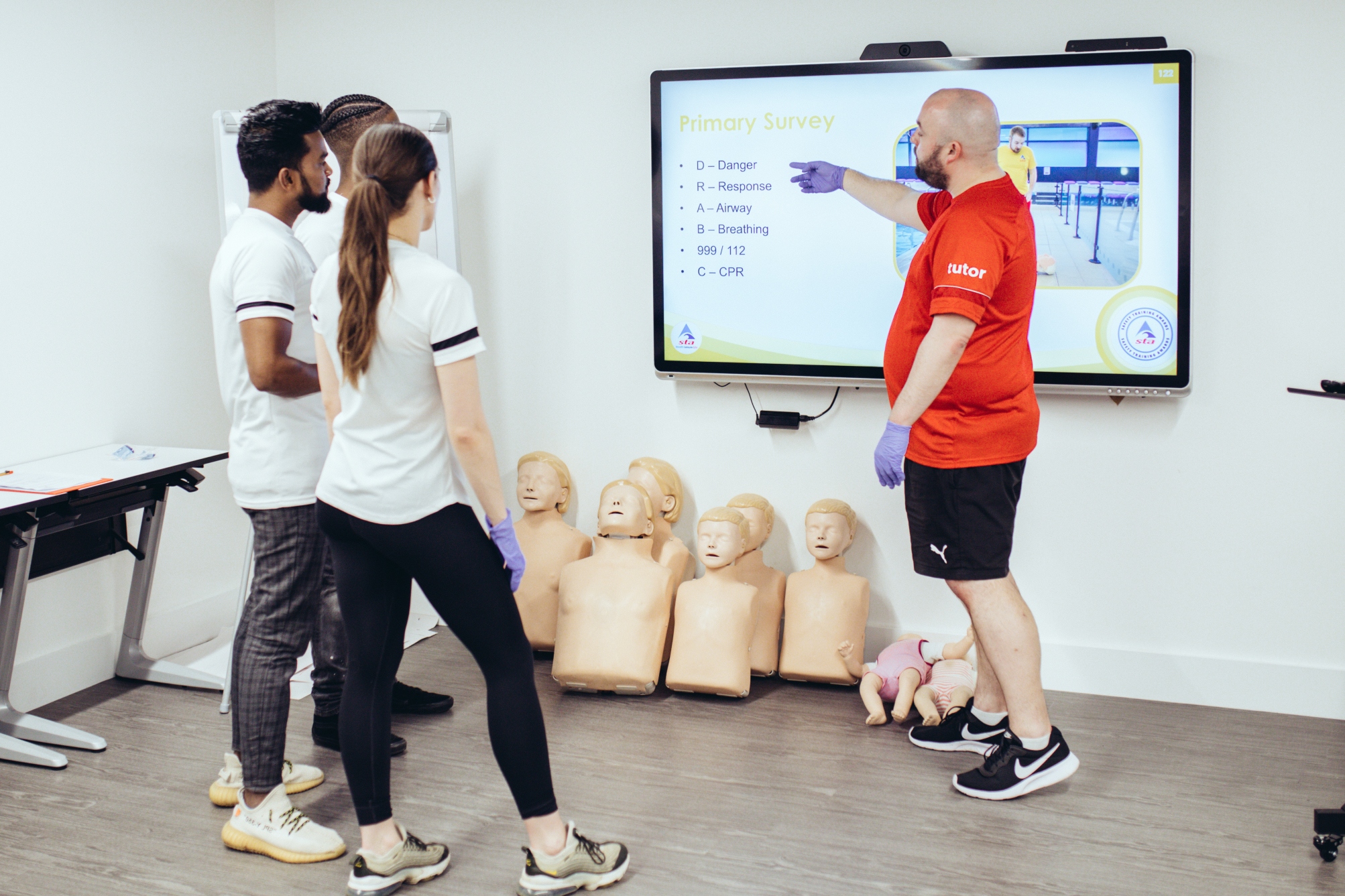 Emergency First Aider
Before you join, make sure...
You're at least 16 years of age
You're able to kneel on the floor to demonstrate CPR
Find your future with the Virgin Active academy
Sound good? Get an amazing life skill on your CV by enrolling today. Just get in touch with our friendly team to get started.

Our Emergency First Aid at Work course runs on the following dates below at the Virgin Active academy at Mansion House in London from 08:30 - 17:30 with a break for lunch.
Cost: £150
Upcoming courses to be announced.