Introducing...Sound Bath
29 Aug 2023 10:00AM by
Vanessa Hatton-Riveiro - Yoga Activist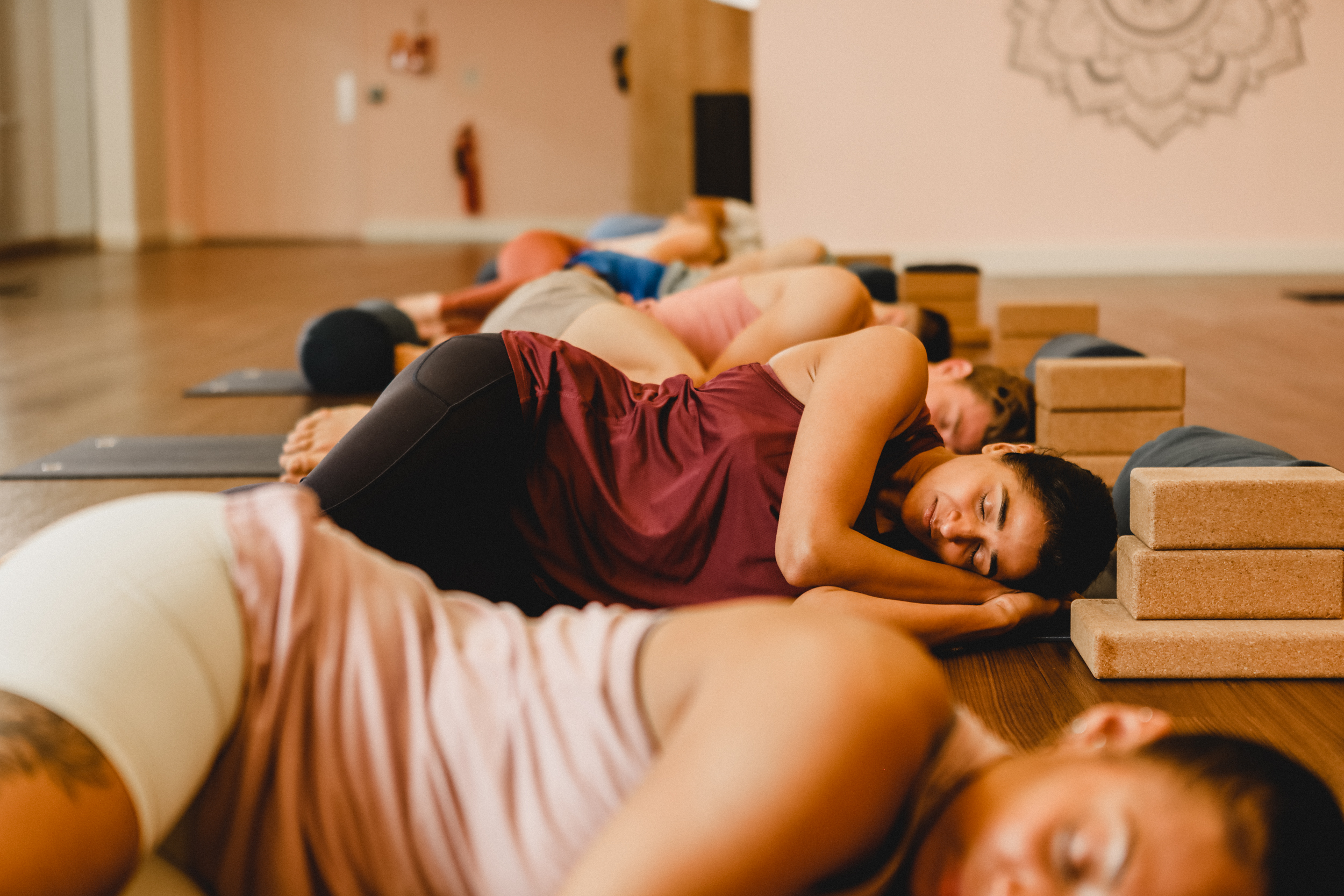 Here at Virgin Active, we're passionate about enhancing your exercise experience to bring you a sense of complete wellness every time you visit us. That's why, from September 2023, we're introducing a brand-new concept into some of our clubs. Say hello to Sound Bath!
What is 'Sound Bath'?
Related to our more gentle Yoga Calm classes, Sound Bath is a meditative practice that centres on the concept of sound bathing. A 'sound bath' is an event where you enter a state of complete relaxation while the soothing sounds of singing bowls wash over you. That's how it gets the name 'bath'.
What does a class look like?
Our Sound Bath classes are up to 60 minute long group sessions led by an experienced Yoga teacher. You'll follow a few gentle yin yoga moves (like what we do in our Yoga Calm classes) to help you unwind before fully settling on your mat.
Your instructor will use singing bowls to create sounds that transport you to a place of tranquillity.
Why should I do Sound Bath?
Sound Bath is a great way to help you relax. Not only are you dedicating 45 minutes to yourself but you'll also be improving your overall wellbeing. Sounds baths have been shown to improve stress, help you process emotions and give you an opportunity to unblock some of your body's energy centres, or chakras.
Because of its calming effect, Sound Bath may also reduce your heart rate, levels of anxiety and blood pressure.
Need we say more? Come down and give it a go. If anything, it's a chance to take a guilt-free nap. You'll find Sound Bath from late-September 2023 in Virgin Active Crouch End, Chiswick Riverside, Kensington, Mayfair and Wimbledon.